Stephen Esponoza: Errol Spence Jr vs Carlos Ocampo – Rankings, opinions and belts don't matter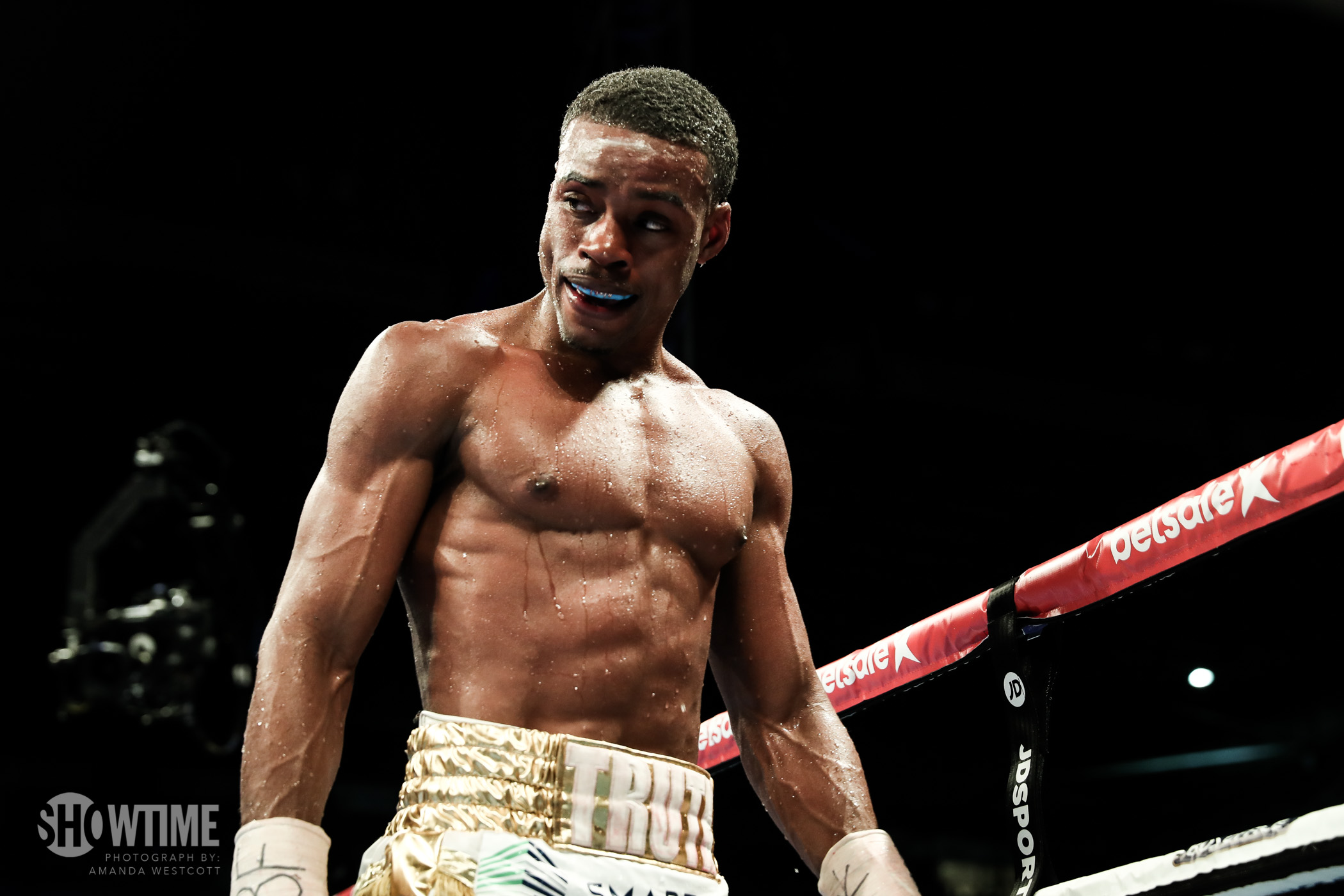 Welterweight world champion Errol Spence Jr. received a champions' welcome in his hometown Wednesday at Dallas Cowboys World Headquarters at a press conference to discuss his homecoming defense Saturday, June 16 live on SHOWTIME against unbeaten Carlos Ocampo at Ford Center at The Star in Frisco in an event presented by Premier Boxing Champions.
Spence and Ocampo were welcomed with personalized Dallas Cowboys jerseys and an appearance from Dallas Cowboys Cheerleaders at The Star as Spence prepares to make his first hometown world title defense. He last fought in Dallas in November 2015 but will now have a chance to excite his hometown fans in the first boxing event to take place inside Ford Center.
Tickets for the event, which is promoted by TGB Promotions in association with Man Down Promotions, go on sale Friday, May 4 at 10 a.m. CT and can be purchased at www.SeatGeek.com.
STEPHEN ESPINOZA, President, Sports and Event Programming, Showtime Networks, Inc.
"SHOWTIME is the home of the biggest fights and brightest stars in boxing, so we are particularly thrilled to be here at the home of the best professional franchise in sports, the Dallas Cowboys. We're proud to be bringing the first boxing event ever inside of the Ford Center and we can't wait to show off these facilities on SHOWTIME in June.
"This is the first world title fight in Dallas in quite some time and I can't think of anyone better to bring that here with than Errol Spence Jr. It's fitting that the NFL Draft was here last week, because I think that if boxing had a draft, there's a good argument Errol Spence Jr. would be the number one pick. He's top pound-for-pound champion, he's a popular draw and he's in boxing's most talent-rich division. He has the 'Trainer of the Year' in his corner and has won 10 straight fights by knockout, from contender to champion. That is the sign of a truly great fighter.
"The great thing about boxing and for Carlos Ocampo, is that none of those accolades matter on June 16. Rankings, opinions and belts don't matter. It's just two guys in a ring and only one man will win. He's spent his whole life working for this opportunity and I believe that will make this an exciting event.
"As a Texas-native, I know that Dallas is a football town, it's a good town for all sports but at its heart, Dallas is a football town. But I have great confidence that on June 16, Dallas will be a great boxing town as well."
TOM BROWN, President of TGB Promotions
"With IBF Welterweight World Champion Errol Spence Jr. making his homecoming debut at this great venue, the Headquarters of the Dallas Cowboys, I know that this is going to be a hot ticket and one you'll want to purchase right way.
"A lot of hard work went into getting this event together at this great venue and we're thrilled to be working with the team here at Ford Center to bring it to the fight fans of this city.
"Errol Spence is one of most talked about fighters in the sport. Many consider him the best welterweight and perhaps the best fighter in the world. He's also made it known that he's willing to prove that and fight the best in the division. But he can't afford to look past this young undefeated challenger from Mexico, in Carlos Ocampo. He's fought his whole life for this opportunity and is here to make the most of it. It's going to be a great night and a great homecoming for Errol Spence Jr. on June 16."
STEPHEN JONES, Chief Operating Officer of the Dallas Cowboys
"These are two really special young men on this stage and this is the kind of event that we had in mind when we opened The Star. To be able to have great athletes like these as part of unique events at The Star is something we're very excited about.
"We like to create versatility for this venue and we want to bring all types of sporting events here. This doesn't happen without the city of Frisco and the Frisco independent school district. We're also honored to partner with TGB Promotions and Premier Boxing Champions for this groundbreaking announcement.
"It's known how energetic the sport of boxing is, but to be able to host Errol Spence Jr. and have him represent our city will be an unforgettable experience for all. Carlos Ocampo is a quality opponent who is also unbeaten. I admire both of you men and I look forward to watching you on June 16."