Is 'Canelo' Alvarez' Reputation Damaged For Good?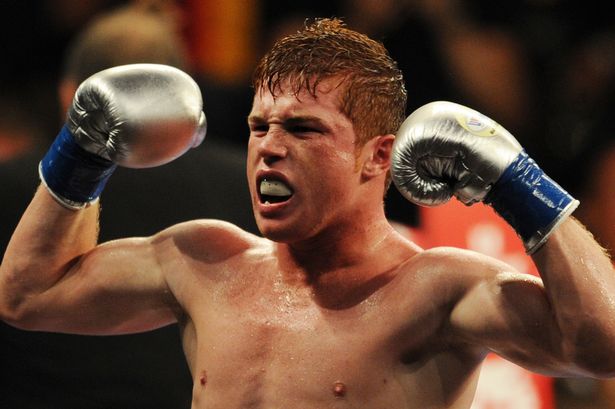 Saul 'Canelo' Alvarez is currently serving a six month suspension for ingesting the medical steroid, Clenbuterol. He tested positive at the beginning of March, just over two months before he was supposed to be fighting Gennady 'GGG' Golovkin in a heavily demanded rematch that saw their first fight end in a controversial draw.
Even though the Mexican middleweight boxer was caught red handed some of the most important figures in boxing have stuck by him in support, including Oscar De La Hoya and WBC president Mauricio Sulaiman who have insisted that Alvarez had simply consumed meat manufactured in Mexico that contained the agent. It is well known that Clenbuterol is added by farmers to cow feed within that realm, so it begs the question as to why Alvarez' team were not more privy to that fact.
There has been plenty of discussion and questions raised over the issue but one that has to be debated is whether the reputation of Saul Alvarez, who is a two weight world champion and the current "face" of boxing, has taken irreversible damage.
In this modern day of technology that allows people to get their points across more easier than ever, one has to think that the boxer's standing is struggling to swim to shore in shark infested waters. Eight weight fighter Manny Pacquiao has still not recovered from accusations by the public that he has abused steroids at least once in his career, despite never submitting a positive reading for any type of substance. Those claims initiated back in 2010 when all the hoopla for the fight between Floyd Mayweather and the Filipino began.
But unlike the situation with Pacquiao, Alvarez has the unfortunate complex addition of having evidence placed against him that rightfully labels him as a "drugs cheat."
What should not be underestimated as a factor is the circumstance of timing. Saul was preparing for a return match with Kazakhstan superstar Gennady Golovkin, who has just come off with a 2nd round knockout win over Vanes Martirosyan on Saturday. There had been a lot of passionate discussion about their first encounter and things were supposed to be settled in the ring a couple of days ago in place of the Martirosyan fight.
Had the floundered analysis occurred on another occasion, well, that would have been bad enough! When you take into the equation that the fans were robbed of a meaningful super fight, that just makes this whole scenario all the more memorable and hard to erase from our consciousness. It is the type of event that is dredged up from recollection and talked about decades after it has transpired, like other infamous happenings still are such as Sonny Liston being involved with the mob or the 1999 IBF scandal.
There are always criticisms when a boxer is involved in a contest that failed to be less than exhilarating and then those guys are often quickly dismissed as dull. But what has been observed is that it only takes one exciting fight to change the minds of the fans.
However, being caught with an infected drug assessment is a whole different kettle of fish. This type of situation not only affects the accused, but the whole sport takes a hit along with him. Boxing is an unforgiving act of competition and people are more judgemental than ever in voicing their displeasure when something unjust occurs. But perhaps that is for good reason considering the ever increasing cost of viewing prize fighting. The magnitude of what has happened to Saul Alvarez is something so profound that it will always stick with him.
Alvarez v Golovkin II is slated to happen some time in September after 'Canelo' has carried out the penalty handed to him. Golovkin will possibly use what has happened as motivation to prove that he should have rightfully won the first fight, while Alvarez will be desperate to get back into everybody's good books by knuckling down and attempting to turn things around by prevailing and trying to salvage any fragment of credibility.
It will certainly make for a great story in the build up!
But there is one thing that is almost certain. What struck the boxing world in March is a cross that Saul Alvarez will always have to bear.