Welborn shocks Langford and captures the British title; Allen defeats Howe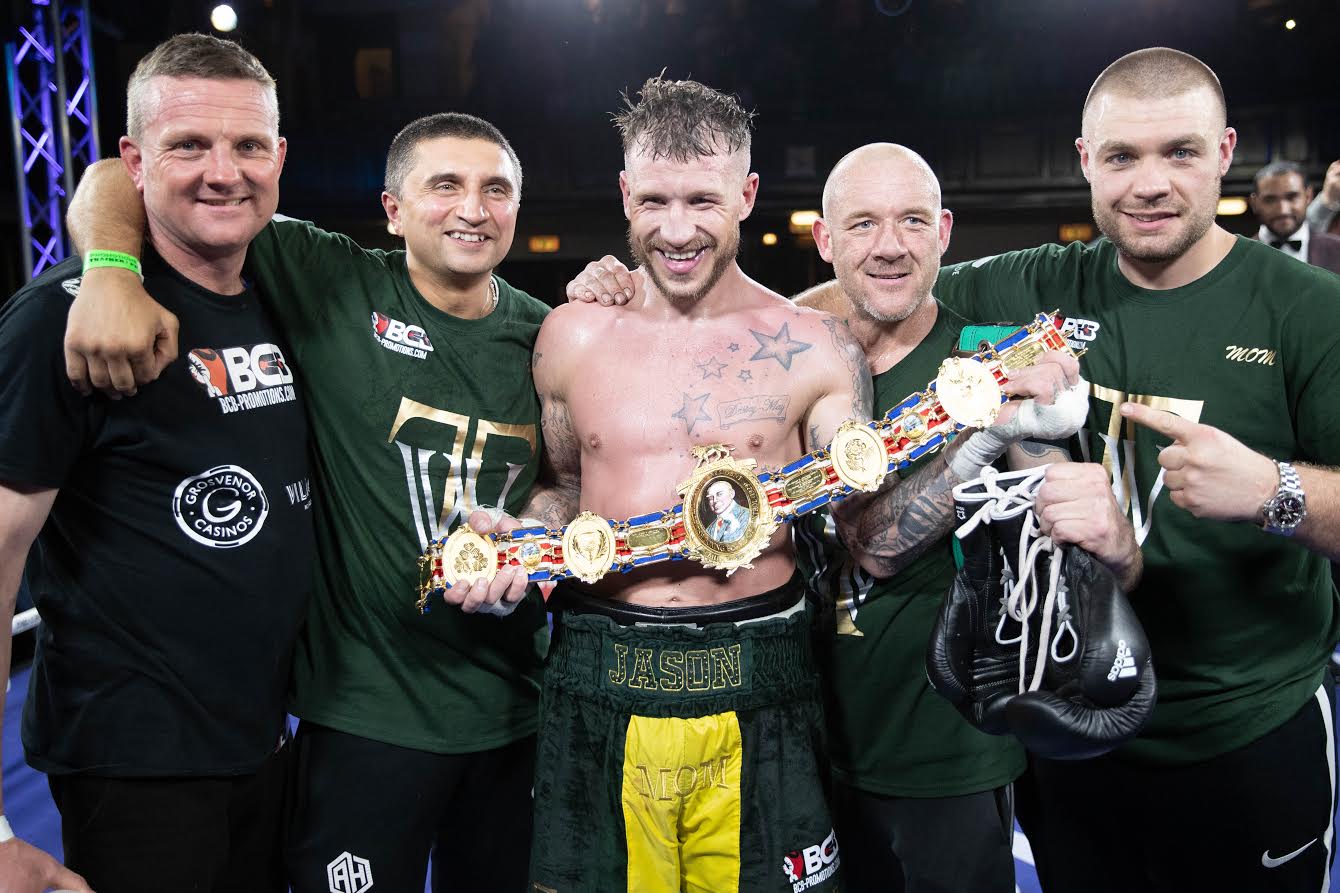 Walsall, England: Middle: Jason Welborn (23-6) W PTS 12 Tommy Langford (20-2). Heavy: David Allen (13-3-2) W TKO 4 David Howe (14-9-1).
Welborn vs. Langford
Welborn ignores the odds and wins the British title with a split decision in a hard, close and entertaining fight. Langford used his longer reach to get his jab working in the first. He then had to cover up under a furious attack from Welborn before rebounding at the end of the round landing to the body from both hands.
Langford again worked well behind the jab early in the second. He landed some more hooks to the body and looked in control until a vicious left hook to the chin unhinged his legs. He dropped into the ropes which stopped from going down and the referee rightly gave him standing count. After the count Langford was desperately clinching to try to clear his head. He was shaken by a right uppercut but was firing shots of his own at the bell.
Langford boxed well at the start of the third but again took a heavy right to the chin and a left to the body as Welborn ended the round strongly. Although he was rocked again late in the fourth Langford did enough work early to take the round. Welborn scored well to the body in the fifth only for Langford to score with flashing combinations to earn the sixth. Langford was pumping his jab and thumping to the body in the seventh.
Welborn was landing the heavier punches but Langford was landing more and in the eighth was showing more variety in his work. They both had good spells in an all-action ninth of what was turning out to be a gruelling close contest. There were signs of tiredness in both fighters in the tenth but some rights to the head from Welborn just gave him the edge. Langford was still pumping out punches in the eleventh but there was little power in them and it was Welborn who was landing the eye-catching hooks and uppercuts. It was head to head and toe to toe for the last three minutes and Welborn just had that bit more in the tank.
Scores 114-113 twice for Welborn and 115-113 for Langford but the result could have been reversed or it could have been a draw and no one would have had grounds for complaint it was that close. Welborn is the new British champion after losing to Frankie Gavin and Liam Smith in other British title fights. He was a big outsider in the betting but his power aggression and strength took him to victory. This is a big set-back for Langford. He had rebuilt well after being stopped in April last year by Avtandil Khurtsidze for the interim WBO title scoring an impressive win over Jack Arnfield in February this year to win the British title and was expected to win this one so he has some rebuilding to do again.
Allen vs. Howe
"White Rhino" Allen was just looking for a few rounds of work and a pay day here as he again faced former victim Howe. He had knocked out the 6'8" (203cm) Howe in two rounds in March last year but this time Howe came within 20 seconds of lasting the distance when the fight was stopped. Allen lost on a split decision and fought a technical with Lenroy Thomas in fights for the Commonwealth title and will be hoping to get a shot at new champion Joe Joyce. Eighth loss by KO/TKO for Howe.
Read a full round-up of this weeks boxing results.