Cashed-up Eddie Hearn announces $1 billion TV deal, looking to sign new fighters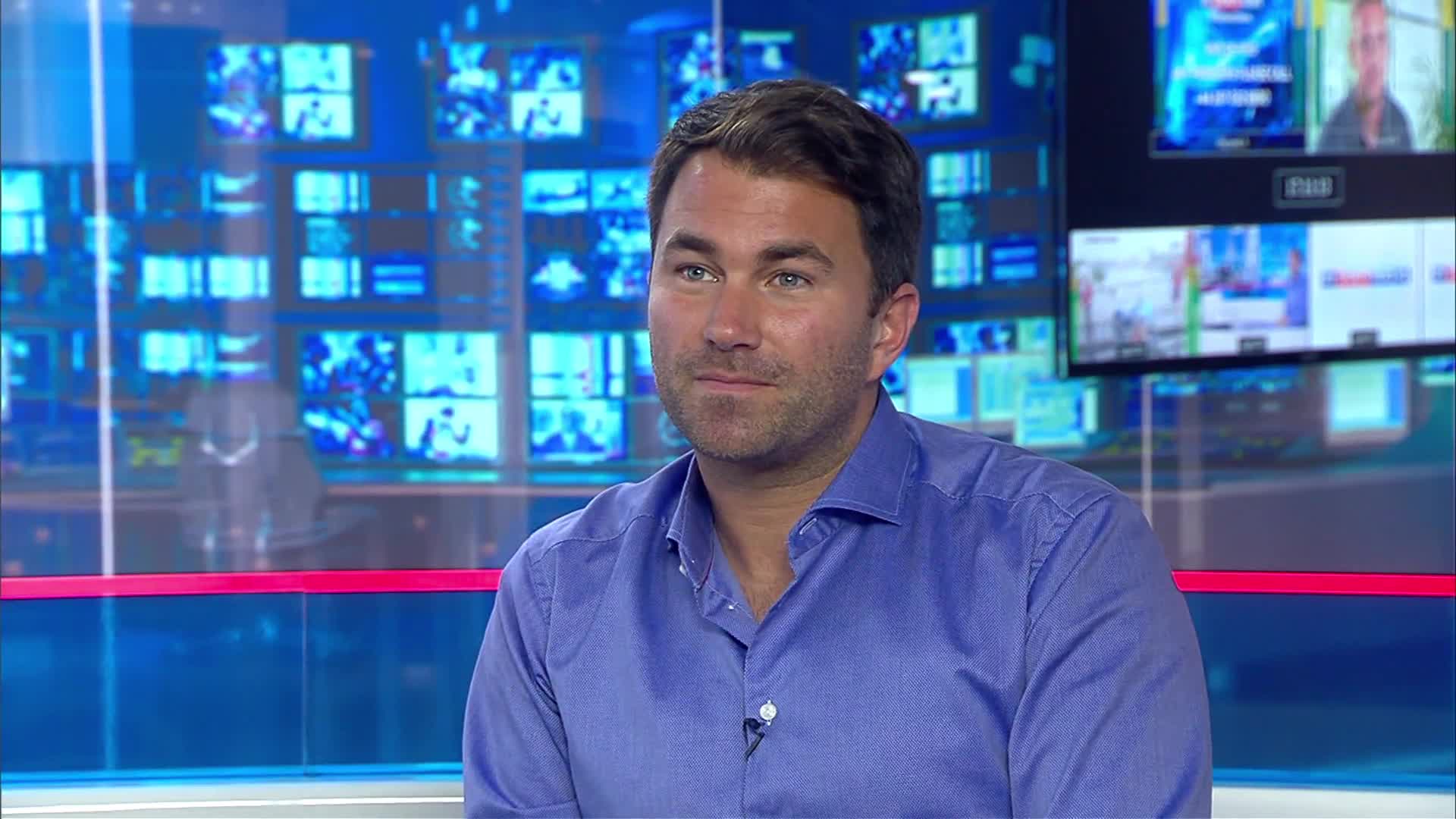 Boxing promoter Eddie Hearn has announced a $1 billion deal with the Perform Group that will see the ambitious Brit break into the lucrative USA market with 16 fights a year for the next eight years, it was revealed on Thursday.
Speaking to the Los Angeles Times, Hearn said he will be bringing the second card in the long-term deal to L.A. in October.
"There'll be a strong Mexican presence," said Hearn, whose cards will be broadcast through the on-demand streaming service Dazn.
"We'll have 12 big fight nights a year and four monsters. Those monsters should be a standard pay-per-view fight, free to our subscribers."
The next step for Hearn is to secure boxers to appear on his shows. His current shortlist includes WBC heavyweight champion Deontay Wilder, multi-weight champion Mikey Garcia, IBF welterweight titleholder Errol Spence Jr, sidelined unified welterweight champion Keith Thurman, former four division titleholder Adrien Broner and WBC junior middleweight champion Jermell Charlo.
"We'll be signing a lot of fighters … listen to what we have to say and listen to the money, and see what's in it for you. Any world-class fighter without a promotional contract," said Hearn, who added that it is possible that they will host fighters from other promoters on their cards.
"We control … $6 million on one night and $15 million another. If it's quality programming, it doesn't matter to me how it comes. If a promoter comes to me and says, 'I can't get this guy on Showtime or HBO, can you put him on in L.A. in October?' No problem. You might see that happen. No one can pay what we're paying in rights fees."
Hearn is looking at the first fight in this deal taking place in New York in September. Whether that results in unified heavyweight champion Anthony Joshua's USA debut – against rival Wilder or mandatory challenger Alexander Povetkin – remains to be seen.
"I don't know if we'll get Wilder. If I was Wilder, I'd want to know what's out there for me and it makes it easier to make," said Hearn.