Exclusive: Manager, Sam Jones shares his plans for Joe Joyce; Whyte, Miller or a big named fighter could be next after quick title defence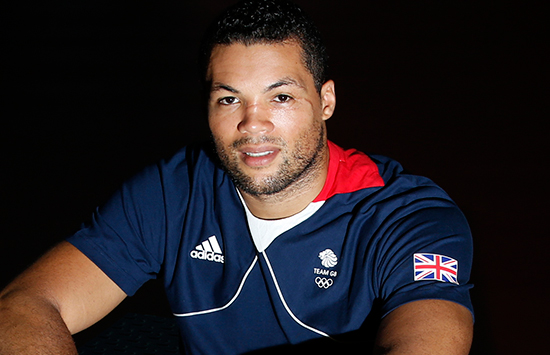 Dereck Chisora turned down the chance to fight Joe Joyce. Chisora wasn't prepared to risk a career loss at such a pivotal point in his career, unless it was for a massive pay day.
Team Joyce tried to make a fight with Sam Sexton for the British title but the door was quickly slammed shut again when Sexton signed to fight Hughie Fury.
This left Joyce without a fight, but thankfully his team managed to get him the chance to fight for the Commonwealth title. In just his fourth fight picked up the Commonwealth title against, Lenroy Thomas. An achievement Anthony Joshua didn't accomplish until his 14th fight when he stopped Scottish fighter, Gary 'The Highlander' Cornish in round one.
Joyce turns 33-years-old this year and seeing David Haye deteriorate so fast at 36/37 years of age when he lost back-to-back defeats against Tony Bellew, left me thinking, how much time does Joyce have in boxing? With potentially not a lot of time left in Joyce's pro career, his team perhaps would need to take risks that they wouldn't otherwise do if he was younger.
Manager, Sam Jones doesn't feel he needs to take risks but admits they want to fast track Joe Joyce.
He told Ringnews24.com:
"No, I don't think we have to take risks because it's a different scenario. With David he had a few layoffs; he left the sport and came back to the sport. Joe started boxing at 22-years-old and he's very, very fresh. And as you see he's incredibly fit.
"I don't think there's a rush, of course we have to fast track him, but we don't have to do anything ridiculous with him. It's all about timing and getting the right fights.
"People really do need to credit Joe. He's fought Ian Lewison and before that fight, I don't want to make excuses, but he did have an issue with one of his arms. He was close to being pulled out of the fight. But he still got rid of him quicker than what Dillian Whyte did. So people can't forget that.
"The Donnie Palmer situation, people thought he was terrible, but ultimately he beat Charles Martin and Dominic Breazeale in the amateurs – he can't be that bad. He's been in camp with Klitschko and he said himself, well we don't know this for 100 percent fact, but Donnie Palmer said: 'He's never been over in his amateur, pro or sparring in his life' and Joe's decked him in one round."
Manager Sam Jones shared his plan for Joe Joyce:
"This is what we want to do – We're going to have a quick defence. You'll hear some fight news very soon. The fight will take place quite soon. Then we're going to move onto the big fights – he's ready, he's more than ready. I think Haye, Salas, myself and Schaefer, we all think he's ready – Joyce wants to be part of the big fights.
"I think his amateur pedigree and the fact he's just won a Commonwealth title, I think Anthony Joshua won it in his fourteenth fight; Joe's won it in his fourth fight. Look what Joshua did after that. He went on to fight Dillian Whyte, beat Dillian Whyte in a PPV fight and then he fought Charles Martin for the IBF world title. The world is Joe's oyster right now. The good thing about Joe is, he'll fight anybody and nothing fazes him."
Big names are what Sam Jones wants for his fighter after a quick defence of the Commonwealth title and he isn't scared of letting Joyce share the ring with any heavyweight boxer.
"Joe has just called out Jarrell 'big baby' Miller – that's the heights were looking at.
"Dillian Whyte today said: 'he's not very good and he'd smash Joe up' and it's a fight Joe would take instantly in his next fight if it was offered."