Exclusive: Another side to 'Two Tanks'; Getting to know the real Ohara Davies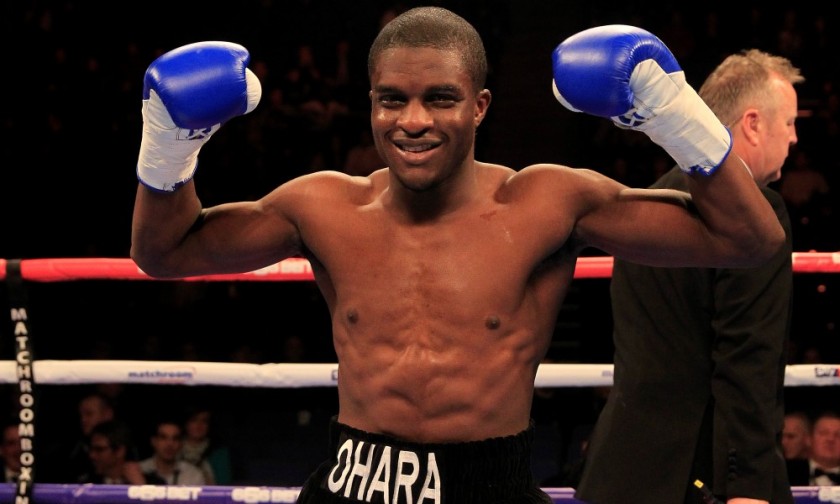 After some controversial comments which upset the boxing world and beyond, it left Ohara Davies as the 'most hated man in British boxing,' a title which Steve Bunce used when interviewing the Hackney boxer on BoxNation.
Comments directed at boxer Tommy Coyle resulted in Eddie Hearn removing Ohara Davies from the 02 bill after his former promoter deemed them as 'offensive'.
Matchroom Boxing, Tony Sims [coach], Charlie Sims [manager] and Davies have since parted ways in what was a tough period for 'Two Tanks'.
Ohara Davies found the split difficult during a tough period were lots of unforeseen changes had to be made to move his career forward.
He told Ringnews24.com:
"At the start I found things quite hard as I had to adjust to a new team, a new promoter, a new manager and a new coach. Everything changed all at once; getting adjusted to my new team was quite tough. I know I made the right choice in choosing to move on with my boxing career and to separate myself from the company I was with. It's been quite tough settling in, but I'm now settled with Frank Warren, my coach [Carlos Moreno] and MTK. I know now that I'm in the best place for my boxing career to progress."
Davies believes at the start of the year he was the 'most hated boxer in Britain'. Davies believes now that he has explained his misinterpreted comments that fans are starting to understand.
"I was the most hated boxer in British boxing at the start of the year. Everyone thought I was guilty of what I was accused of doing. But since I've done my interview with IFilm, I feel the boxing public know that I had no idea about Hillsborough – I was totally ignorant to the subject. I feel now that the boxing public knows that, I feel they are starting to like me again because they realised I'm this average guy who's been thrown under the bus and been treated wrongly and I've been painted in the wrong light by my old team. "
Davies has taken it upon himself to try rectifying a wrong and show that he isn't the villain that people have painted him to be. Davies uploads videos to his personal YouTube channel and it gives fans a chance to get to know the real Ohara Davies.
"It does allow the people to get to know the real me. I really enjoy doing my stuff on YouTube, it does give the people the chance to see the real me and to see the reason behind certain things that I've done and the real reason behind things that I've said. That's helping me in my quest to get the boxing public to know the real me and not judge me on a mask that I wore."
Ohara Davies: Why I Box (The Journey)
Readers can view more Ohara Davies YouTube videos by clicking here.