Exclusive: Ohara Davies is looking to make quick work of Christopher Sebire; I don't need a game plan to beat someone on that level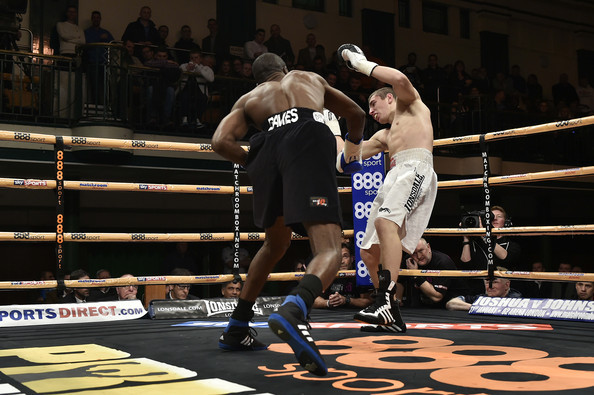 In his ring return, Ohara Davies faces Frenchman, Christopher Sebire on the undercard of Lee Selby vs Josh Warrington at the home of Leeds United, Elland Road.
Christopher Sebire is somewhat a journeyman having only won six of his last 14 fights. The thirty-two year old has suffered 10 defeats in his professional career.
Ohara Davies is looking to make a statement by becoming the second man to stop Sebire. The only other boxer to do that was Christophe De Busillet.
Not one for doing overtime, Davies is looking for a quick night's work.
He told Ringnews24.com:
"I've seen some of his fights.
"He's lost 10 fights and he's only been stopped once, he's only been knocked out once.
"I'm not getting paid for overtime in this fight; I'm going to be the second man to knock him out and I don't believe it will take me too long."
Ohara Davies' coach, Carlos Moreno won't be in his corner for the fight as he waits being licenced by the British Board of Boxing Control – Barry Smith takes charge of the Davies corner.
Davies admitted he is looking past Sebire and his training is geared to getting him ready for June 23rd when he faces the undefeated Josh Leather.
"To be honest, I've been training, not for him, but training for my fight on June 23rd – I'm fighting, Josh Leather at the 02.
"I believe that as long as I'm fit I can take care of this guy. I don't need a game plan to beat him. If I need a game plan to beat someone on that level, then I'm not going to get anywhere in this game. I'm literally going to go in there, work him out and go from there."