Exclusive: Ohara Davies believes he would have lost against Josh Leather with his old team behind him; Leather won't go past six rounds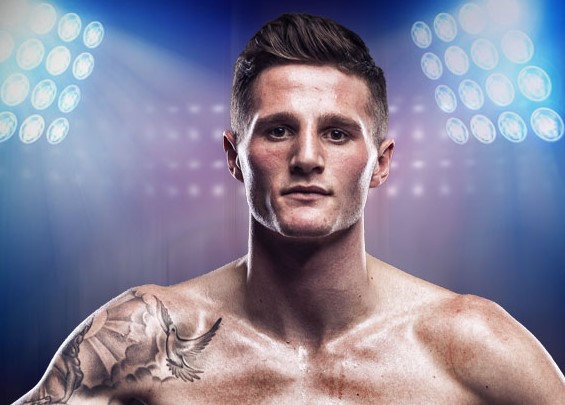 Ohara Davies is looking to make quick work of Christopher Sebire and his current training camp is geared to getting him ready for June 23rd when he faces the undefeated Josh Leather (13-0).
Leather in his last outing won a controversial decision when he defeated Glenn Foot to win the vacant International Boxing Federation European Super Lightweight Title.
Ohara Davies believes experience lies with his opponent but he makes up with that by being the all-round better boxer.
He told Ringnews24.com:
"He's a really good opponent, he's really experienced as an amateur. He hasn't had as much experience as me in the pro game, but as an amateur he's had about five times the experience that I've had. And that's going to work for him in this fight, but I believe that I'm an all-round better fighter and I'm a smarter fighter.
"To be honest, if I had to fight Josh Leather under my old camp, under my old team and under my old coach – it's a fight I don't believe I would have won. But now that I'm under a whole new team, I believe this fight should be a piece of cake."
Davies has been watching, Josh Leather in action and believes he has found things he can exploit when the two meet.
"I have been watching that fight [Josh Leather vs Glenn Foot]. I've seen some holes in Josh Leather's game plan and in his boxing ability. I've seen some holes but he also has got a lot of strengths. He's got long arms, he's got a good reach and he's good at throwing a shot. But I see holes which I'm hoping to exploit. In the Glenn Foot fight, looking back, it's a fight that could have gone either way."
Surprisingly, Davies doesn't see the fight as a must win.
He explains why:
"Do I see it as a must win fight? It might not sound good, but I don't.
"Regardless of what happens to me win, lose or draw – I'm always going to be relevant in boxing. No matter what happens there always going to be talking about me. I'll always get big fights and forever be on a big stage. This isn't a massive fight for me, but I do believe it won't go the distance. I don't believe Leather will go past six rounds. If Leather does get to six rounds, I'll be surprised."
Without giving too much away to his opponent, Davies feels he has more in his locker which will see him be victorious come fight night.
"I've got smartness. I feel against a fighter like him you've got to be smart and it's got to be sharp. He's a very fast puncher, he can throw shots very fast, but he's really limited. As long as I'm sharp and as long as I'm smart. I can't disclose too much of my game plan and what I've got in my arsenal, but everyone's going to have to wait until fight night to see."