Gennady Golovkin doesn't want to face Canelo Alvarez, says Oscar De La Hoya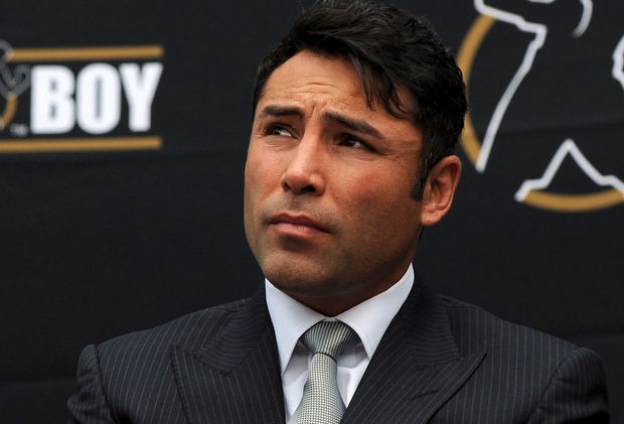 Oscar De La Hoya of Golden Boy Promotions has lashed out at unified middleweight champion Gennady Golovkin, questioning his desire to face Saul "Canelo" Alvarez again after their rematch was scrapped when the Mexican idol withdrew after testing positive for a banned performance enhancing drug.
"He doesn't want to fight," De La Hoya bluntly told TMZ Sports. "Our priority is to make Canelo versus GGG."
Last September Golovkin and Alvarez fought to a disputed draw at the T-Mobile Arena in Las Vegas, Nevada, prompting calls for a rematch. The second go-round was scheduled for May 5 at the same Las Vegas venue until Alvarez turned in a pair of dirty drug tests in February for the weight loss supplement clenbuterol.
Gold Boy Promotions circled the wagons and cited tainted Mexican beef as the reason their marquee fighter failed his drug tests. But the media, not to mention the general public, wouldn't let Alvarez off the hook that easily.
In early April, Alvarez fell on his sword and voluntarily withdrew from the rematch, leaving the power-punching Kazakh without a dance partner for Cinco De Mayo. Eventually, career junior middleweight Vanes Martirosyan was drafted in to replace Alvarez and the fight was moved to the StubHub Center in Carson, California.
Alvarez would subsequently be banned from competing by the Nevada State Athletic Commission (NSAC) for six months.
Which just about brings us up to speed.
For De La Hoya, it's now business as usual. Boxing's former Golden Boy insist that his boxer wants to take the biggest challenge possible and at the moment, that's undefeated 36-year-old bomber.
But if Golovkin doesn't come to the party De La Hoya says they will seek out other options.
"Regardless, Canelo's fighting in September so it's all gravy," De La Hoya continued to TMZ Sports. "He's going to fight the toughest guy out there. But we want Triple G, that's for sure."