Exclusive: Ohara Davies has unfinished business with Josh Taylor; I'd take the winner of Taylor-Postol's head off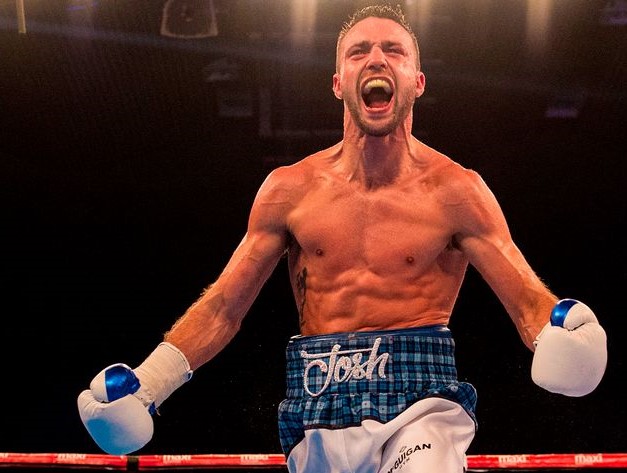 Ohara Davies has suffered one career loss at the hands of Scotsman, Josh Taylor. Taylor produced a sublime display and won the fight by TKO in round 7. Davies touched the canvas in round three and round seven.
Taylor since he defeated Davies has picked up two wins against Miguel Vazquez and Winston Campos. Taylor's next fight is a WBC final eliminator against Viktor Postol.
Seven months have passed since we last saw Davies in the ring when he defeated Tom Farrell by TKO in round 6. Davies is due to fight Christopher Sebire this Saturday on his return to boxing.
Davies wants the rematch and after June 23rd he will be looking towards Josh Taylor to avenge the only loss on his record.
He told Ringnews24.com:
"100 percent, the rematch is a fight I really want and really looking for. I feel like in this game you have to take it one step at a time. If I can't take care of Christopher Sebire and Josh Leather on the 23rd then I got no chance of having a rematch against Taylor.
"I'm looking forward to Leeds now. After Leeds I'll be looking at June 23rd, and once I get June 23rd out of the way then I'll start thinking about getting the rematch. But at the moment that's at the back of my mind because I have tasks at hand to take care of first."
Davies made it clear he doesn't care about Postol or Taylor but sent a warning to both fighters.
"I have no idea [who wins]. I haven't seen Viktor Postol fight but I've heard good things about him.
"I don't really care about them both. I don't care who wins that fight. All I know is whoever does win has the possibility of facing me in the future and I'd take both their heads off. "
Fighters dream of being world champion, but Davies believes his name means more than a title.
"The title doesn't make it a big fight. I feel like the names make it a big fight.
"A few years ago it was the title that made it a big fight. But now if they have my name on the show, even if it's not a title fight it's going to bring numbers in, it's going to draw fans in. People are going to come and watch it because of me. I feel the title doesn't make me, I make the title. I'll fight anyone even if it's not a title fight. It doesn't matter, it's Ohara Davies that sells, not the title."