Tony Bellew haunted by Adonis Stevenson loss, says rematch can happen but only at 195-pounds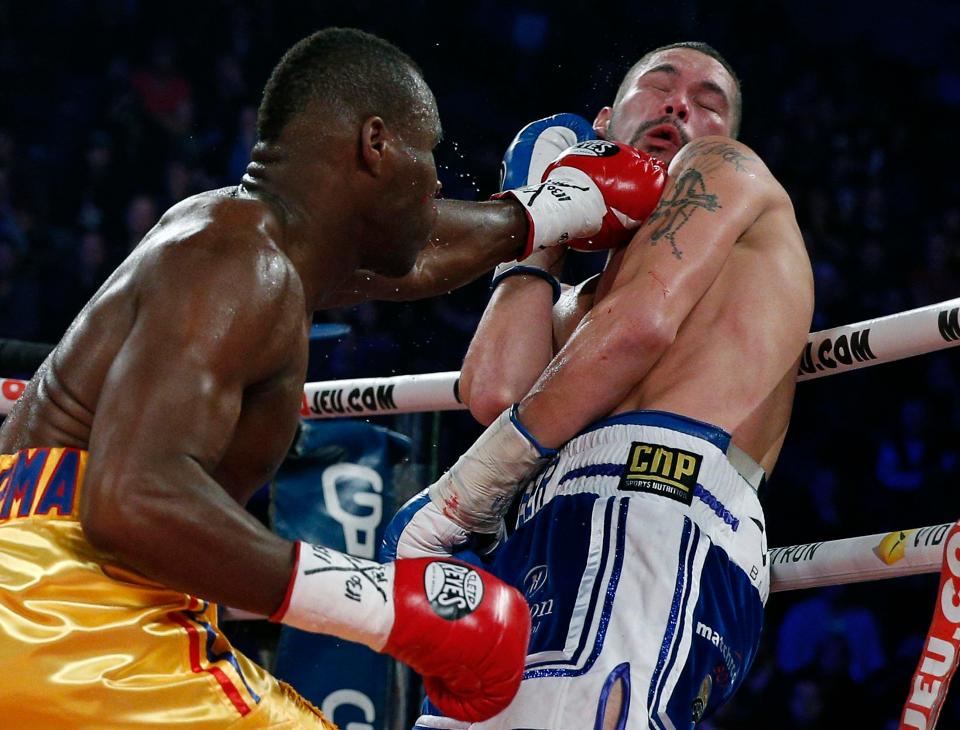 Tony Bellew has responded to taunts from WBC light heavyweight champion Adonis Stevenson, saying he would welcome the opportunity to reverse the result of his sixth round TKO loss to the Canadian-based Haitian but only if the fight happens practically at cruiserweight.
The 40-year-old Stevenson, 29-1 (24), who defends his championship against former world titleholder Badou Jack 22-1-2 (13) at the Air Canada Centre in Toronto this Saturday night, took a stab at "Bomber" Bellew this week, saying if the shoe was on the other foot he would be looking for revenge. With a 25-pound spread between their weight classes, the heavy-handed southpaw added the caveat that the fight would have to take place at a catchweight.
"If he says he'll do it at catchweight, he's just trying to drag me back down in weight again, isn't he?" the 35-year-old Liverpudlian told Sky Sports in an exclusive interview.
"But of course it's interesting, I'd love to spank him. I look at him as the only man who ever truly defeated me. It definitely appeals, yes."
Bellew 30-2-1 (20) is coming off a fifth round TKO of bitter rival David Haye 28-4 (26) who he had stopped in 11 rounds in March last year after the former cruiserweight and heavyweight titleholder ruptured his Achilles tendon in the mid-rounds of their first fight.
The loss to Stevenson almost five years ago still haunts Bellew, who would move up in weight to cruiserweight immediately after the loss.
"The bad times stay with you longer than the good times, or at least stay with you and haunt you, so as much as I reflect and recollect on Goodison Park and what I achieved, part of me still goes back to being in Canada and I always wanted to be a two-weight world champion," revealed Belew.
"It still haunts me to this day but he would never fight me at cruiserweight. I can't go any lower than cruiserweight, it's impossible and I am telling you now, if he did come close to cruiserweight I would put him to sleep.
"And I would put him asleep far quicker than he put me down. I wouldn't mess around."
Bellew, who hasn't been anywhere near 175-pounds since the Stevenson fight, conceded he could come down slightly in weight from his preferred division.
"I'd probably say 195lbs, five pounds under the cruiserweight limit, is the lowest I can go," he said.