Would The Reinstatement Of Chris Eubank Jr In The 'World Boxing Super Series' Damage The Tournament's Credibility?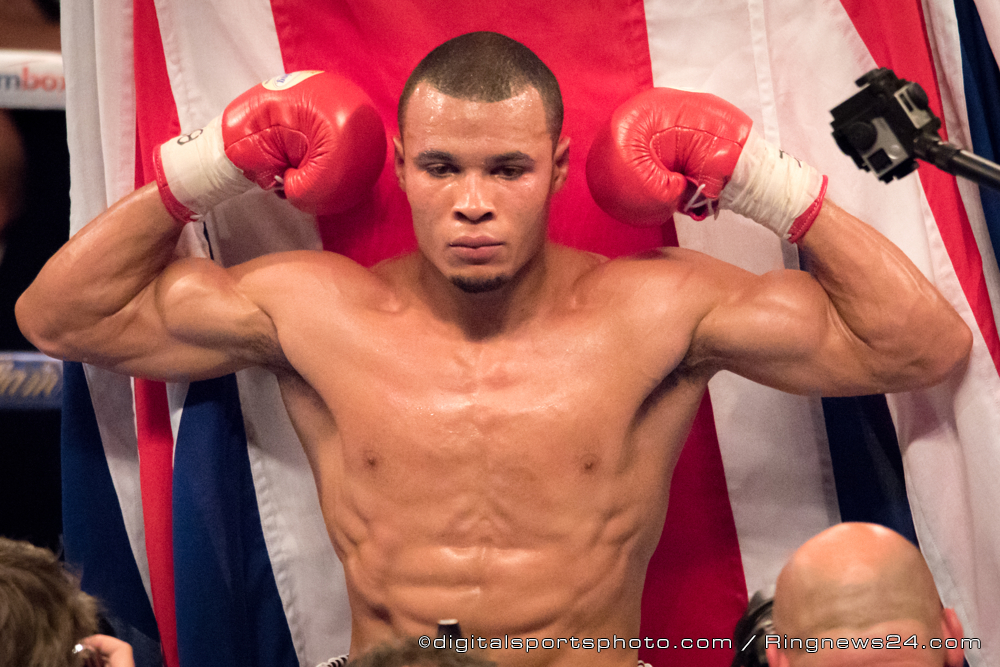 Media reports have been coming in lately alleging that Chris Eubank Jr might step in to take George Groves' place in the final of the super-middleweight version of the World Boxing Super Series. The news comes in light of Groves likely not being physically ready in time for his July fight against Callum Smith.
The Hammersmith boxer last fought in February against Eubank Jr, winning a unanimous points decision but he dislocated his shoulder in the final round which has resulted in him having to undergo surgery. Originally, the final was set to take place in June but WBSS principals decided to put that back by a month. However, that appears to still not be enough time for the injury to heal but a decision to finish the tournament could possibly still go ahead with or without Groves' participation.
The son of 'Simply The Best' Chris Eubank was decisively beaten by the WBA champion, having been easily countered and was often second to get off the mark. He was also cut and made to look like the inexperienced fighter that he currently is. His previous knockout win over Avni Yildirim flattered him, as the then 16-0 Turk walked forward with his head down but hands low, leaving himself open for uppercuts and was eventually floored in an exchange in the 3rd to end his chances to win the Muhammad Ali trophy.
George Groves' final with Callum Smith was always going to be a bit of an anti-climax, anyway, after the hype and anticipation of his fight with Eubank Jr. That may not be fair to say, and morally that isn't on Smith's part, but unfortunately for him he was always going to lose in image compared to a man whose father is a British super-middleweight legend. But now things have deteriorated even further and I am sure that the current scenario is one that was not expected by many.
Still, there really is no justifiable reason to reinstate Chris Eubank Jr into the proceedings. Despite the now 26-2 Hove born man stating that he thought that the Groves fight was close, the general consensus rightfully knows that was not the case. If ever it was confirmed that he was to be re-entered then expect a much different take on the Groves fight during the build up than what we all saw for ourselves!
The World Boxing Super Series tournament has been widely respected and garnered positive views by most people. But this discussed re-installation would only strip it of it's credibility. If a series of competitors have been competing against one another for a prize and somebody loses but is put back in, then it can no longer be called a tournament. It makes no logical sense.
As for Chris Eubank Jr, he should be working on gaining the respect of the public after some of the absurd statements that his dad has made in the past regarding how supposedly great he is. He would make a good start by actually turning down the opportunity to go back into the WBSS if he was granted the opportunity. But something tells me that is a choice that he would not elect to make. It would not only damage the reputation of the WBSS, but also his. Perhaps even more so. And he cannot really afford to take any more criticism.
A sensible thing to do would be to just give George Groves the time that he needs to get back into fighting shape once again, as frustrating as that may be for everybody, including the handlers of the tournament. Three full months since the fight with Eubank Jr has not even past yet, so there is no need to be worried at this time. If by September the situation has not seen an improvement, then alternate plans should be considered.
As it stands right now, tournament chiefs should not be so rash because one wrong choice could see it all blow up in their faces.