Exclusive: Ohara Davies believes he can defeat all the 140 fighters, but names one fighter he feels he isn't ready for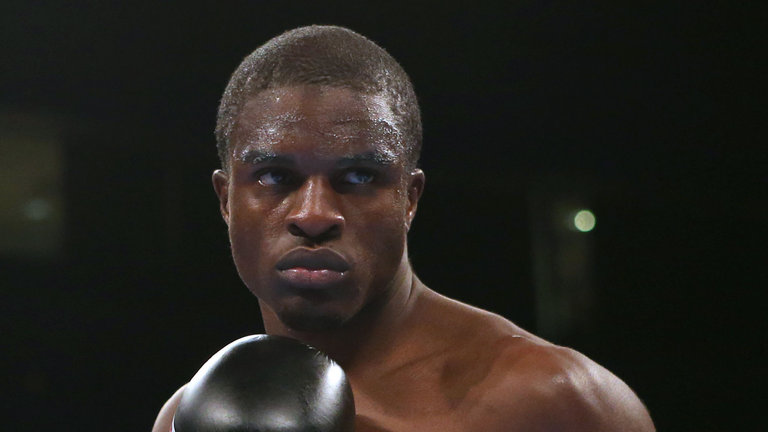 In a prefight interview with Sky Sports prior to the Taylor fight, Shane McGuigan said: "I don't think Ohara Davies will ever make it to world level or materialise to anything."
Davies doesn't need any motivation or negativity to prove doubters wrong as he attempts to become world champion.
He told Ringnews24.com:
"I've been hearing things like that my whole boxing career. They don't motivate me and they don't demotivate me. It doesn't change anything, to be honest. I know that I can get there; I know that I will get there."
Ohara Davies has suffered one career loss at the hands of Scotsman Josh Taylor. Taylor produced a sublime display and won the fight by TKO in round 7. Davies believes he is the best fighter that Taylor has faced in his career.
"His fighter [Josh Taylor], facing me to this day has still been the biggest fight of his boxing career. Taylor hasn't had a bigger fight since he fought me and he won't. They don't like me because of how the build-up went for the fight when I fought Taylor – They still don't like me.
"After the fight was done, they all came up to me and said 'you're going to be a future world champion'. Now that the dust has settled down, I've still been talking and that they've seen my boxing career is still alive, they're going to say things to discredit me.
"No matter how you slice it and dice it, I'm a lot more talked about than Taylor right now and I always will be – it's a fact that they can't accept."
'Two Tanks' shared who he believes are the best fighters in the 140 division, before announcing that he can he can defeat all the 140 fighters, but named one fighter he feels he isn't ready for.
"Mikey Garcia, he's one of the best and he's one of the best pound-for-pound in the world. I really rate, [Josh] Taylor, [Terry] Flanagan and [Jack] Catterall. The 140 division right now is great, it's amazing. I think I can take on and beat any of these guys. Probably not Mickey Garcia yet, I think I need a few fights before I take on the likes of him. Everyone else I think I can take them on.
"Late this year, early next year [world title shot] as I've been out the ring for so long. I need to get back out and have a few fights first.
"It doesn't really matter what route I go down as long as I get there. I don't really think about what's the easiest route. I think about, I can beat any of these guys. I believe I can be the best, so it doesn't matter who I face, they're all the same."