Exclusive: Ohara Davies interested in Jack Catterall fight; Catterall more deserving of Terry Flanagan world title fight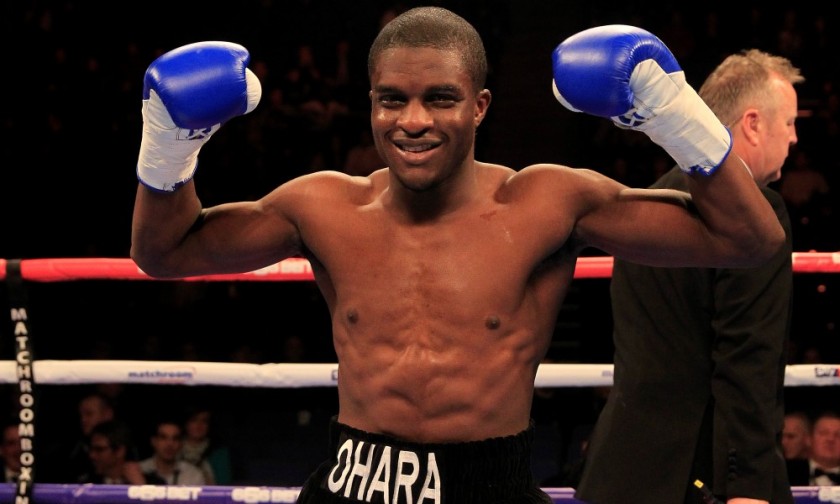 With Terry Flanagan fighting for the vacant WBO world super lightweight title against Maurice Hooker, it's put the super lightweight challengers on alert with many boxers eyeing the winner.
Speaking to the Chorley Guardian, Catterall added: "It makes more sense for me to fight Terry than the other lad [Ohara Davies] though. I like Terry and I hope he gets the victory next month."
In an honest assessment, Davies believes Jack Catterall is more fitting of a chance to fight Terry Flanagan.
He told Ringnews24.com:
"Probably not [deserving chance more], I lost a fight two fights ago. I haven't fought in about seven months. I've been quite inconsistent, but with Catterall on the other hand he's been fighting consistently.
"He hasn't lost a fight and he hasn't been in the public eye for reasons like I have. It's a fight he probably deserves more than I do."
Jack Catterall introduced Ohara Davies to the MTK stable by posting "Would love to smack the dog sh*t out of you," Davies responded:
"I'll fight anyone – it doesn't matter who the fighter is, they're all the same in my eyes.
"Catterall is a really good fighter. He walks forward and throws some good shots. I've seen one or two of his fights.
"The fight does interest me and I'll be looking at it down the line, once I take care of what I've got to take care of in June [Josh Leather].
"Whichever one of these guys want it, they can all line up. "