Pacquiao wants Lomachenko fight at 135, still holding out for Mayweather rematch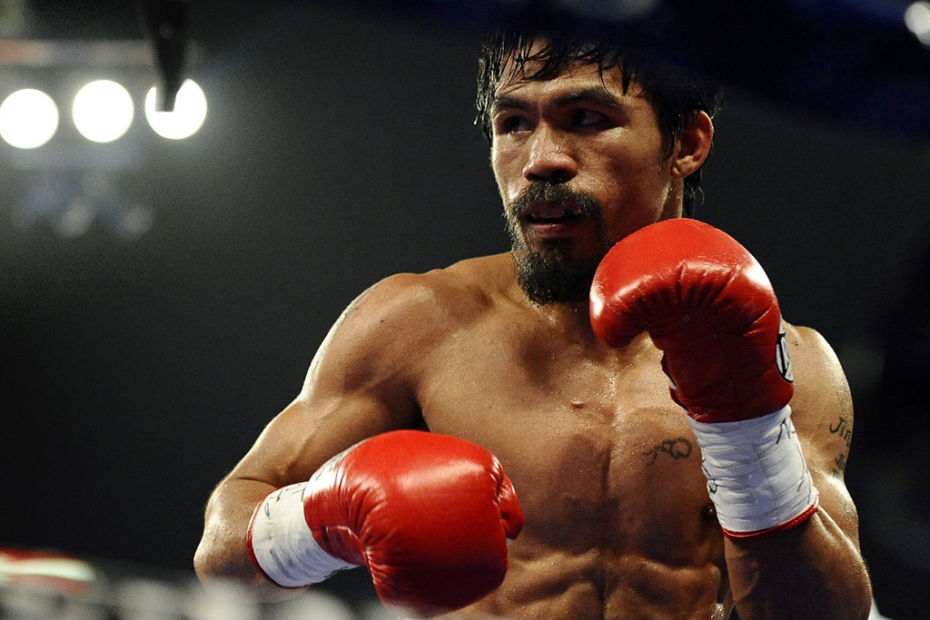 Filipino boxing icon Manny Pacquiao has revealed that he hasn't given up on a rematch with Floyd Mayweather Jr despite the 41-year-old American retiring from the sport with a 49-0 (26) record in 2015.
Mayweather of course returned two years later to face mixed martial artist Conor McGregor in a multi-million dollar spectacle that helped lift his record to a perfect 50-0 (27) while simultaneously lifting his bank balance by nine figures.
When eight-division world champ Pacquiao faced Mayweather Jr in 2015 it was regarded at the richest prize-fight in boxing history. The 39-year-old Pacquiao, who is in camp for a July 15 bout with WBA "regular" welterweight titleholder Lucas Matthysse of Argentina in Kuala Lumpur, Malaysia, is optimistic that the two can meet again in the future.
"Absolutely I would want the rematch! I hope Mayweather comes out of retirement and we can fight again," Pacquiao told World Boxing News in an exclusive interview this week.
"But I am not looking past this fight with Matthysse, which will be a challenge for me."
Pacquiao is looking to bounce back from his July loss to unheralded Australian Jeff Horn, who annexed the Filipino senator's WBO welterweight title with a mixture of effective aggression and roughhouse tactics at Brisbane, Australia's Suncorp Stadium ten months ago.
Despite his age and relative inactivity – seven fights in the past five years – Pacquiao insists that he still has enough left in the tank to match it with the likes of Keith Thurman, Danny Garcia and Shawn Porter once he gets past the Argentinean banger.
But the fight that has really piqued Pacquiao's interest is against the man whose name is on everybody's lips this week after his gutsy performance against veteran champion Jorge Linares on the weekend.
"Yes, of course we are interested in that fight," Pacquiao said of Ukrainian sensation Vasyl Lomachenko. "Vasyl Lomachenko just beat Jorge Linares and he has the lightweight belt now (which means we can fight for a title).
"Why not fight again in America? I have always been a fighter. If a good fight can be made anywhere, we will be there to accept this fight."
The first challenge Pacquiao will need to overcome is the weight. He hasn't fought as a lightweight since he stopped David Diaz in nine rounds a decade ago and his pit-stop at 140-pounds lasted exactly one fight, his second round KO of Ricky Hatton in 2009.
Since then "Little Manny" has competed exclusively as a welterweight.
"I could take a fight with Lomachenko at 135, but that would be pushing me to my limits," he admitted.
It remains to be seen if there is still the public appetite to see Pacquiao facing the best boxers in the world, particularly a fighter like Lomachenko who many regard as the number one boxer pound-for-pound in the world right now.
Certainly, the cult of Manny Pacquiao is still alive and well. And if there's one thing Pacquiao knows, it's that money talks.
But first things first. The future of a proposed Lomachenko-Pacquiao bout rests largely on how the Filipino superstar performs against Matthysse in two months' time.
And if Pacquiao struggles against the hard-hitting but technically limited titleholder, a Lomachenko fight would be nothing more than a hiding to nothing.