Adonis Stevenson: "Knock outs sell, So that's what I'm going to do"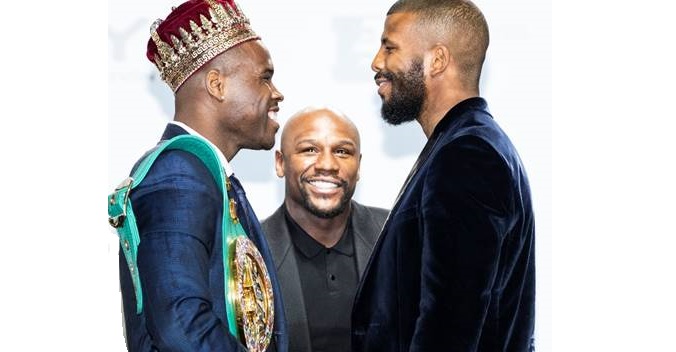 Adonis Stevenson and Badou Jack both predicted they would win the WBC Light Heavyweight World Championship by knockout as they were joined by all-time great Floyd Mayweather during the final press conference on Thursday.
Stevenson will make the ninth defense of his title against Jack in the biggest and most meaningful fight in the 175-pound division in 2018 from Air Canada Centre in Toronto on Saturday night.
Stevenson vs. Jack is part of a split-site SHOWTIME CHAMPIONSHIP BOXING® telecast beginning at 10:05 p.m. ET/PT with featherweight champion Gary Russell, Jr. defending his title against No. 1 ranked contender Joseph Diaz from the MGM National Harbor in Maryland. SHOWTIME CHAMPIONSHIP BOXING coverage then shifts to Canada at approximately 11 p.m. ET/PT.
Tickets for the live event, which is promoted by Groupe Yvon Michel, Lee Baxter Promotions and Mayweather Promotions, are on sale now and available at www.ticketmaster.ca.
Here is what the fighters had to say on Thursday from the Rec Room-Toronto Roundhouse.
ADONIS STEVENSON
"Badou, are you ready? You've never been hit; that's the problem. When you get hit, it's going to be different. I know you have trained very hard and are excited.
"Don't blink! Because it's only going to take one punch to knock him out. I am looking for the knockout. It's 12 rounds and I just need one punch. Only one. That's all I need. And as soon as it lands, I'm going to knock him out, and he will stay on the floor.
"I may be 40 years old but I'm hungry and just like him I have a family to support. My promoter always tells me, 'Knock outs sell. Knock outs sell.' So that's what I'm going to do. I can go 12 rounds, and I can box. But I want to knockout. That's what I'm looking for.
FLOYD MAYWEATHER, President of Mayweather Promotions
"Badou is not just a great champion inside the ring, he's a great champion outside the ring. Everything that Badou Jack has got in the sport of boxing he has earned by going out there, working hard and being the best that he can be.
"Adonis Stevenson is a tough competitor. He's a heavy hitter and one of the faces in the sport of boxing that you don't always see. He's behind the scenes, but he always makes a lot of noise.
"The matchup is a 50-50. Anything can happen in the sport of boxing. All it takes is one shot. One thing we do know about Badou Jack is he can give it and he can take it. He's not going to back down from any opponent.
"Adonis has always been a solid fighter. Adonis is world champion for a reason, and Badou isn't overlooking this guy. Stevenson is in his position for a reason.
"I was a lot faster, and hit harder when I was younger. As I got older, I wasn't able to see the things that I was able to when I was younger. It was a totally different game at age 38, 39, 40. It was totally different."
LEONARD ELLERBE, CEO of Mayweather Promotions
"We have two great champions here. Will Adonis be able to land his vaunted left hand and be able to stop Badou Jack like he has his other opponents? Or Will Badou Jack continue his winning streak while fighting the highest boxers in the sport? It's going to be a treat on Saturday night. Badou Jack is the face of Mayweather Promotions and he helps us out with our younger fighters and is such a good guy. Come Saturday night he will be the new WBC light heavyweight champion of the world."
YVON MICHEL, President of Groupe Yvon Michel
"The reception has been great and the crowds at Air Canada Centre will be packed. Adonis Stevenson was one of the major fights that SHOWITME announced at the start of the year, and from the start the Stevenson-Jack fight has been recognized as one of the most important fights and it will be very interesting to see if two-time champion Badou Jack can take the crown from Adonis Stevenson has on his head.
"No one hits harder than Adonis. No one trains harder than Adonis. That's why at 40 years old he is still at the top of boxing and one day he will be considered the best light heavyweight in the history of boxing."
LEE BAXTER, President of Lee Baxter Promotions
"I promised you guys I would bring big fights, world title fights to Toronto and to the Air Canada Centre. This is a real 50-50 fight and there is a lot on the line for both of these fighters and a lot to lose. So get your tickets because I guarantee it's going to be a sellout."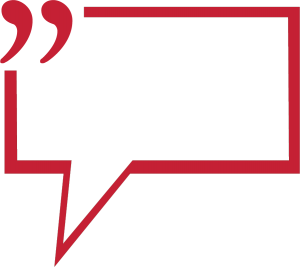 Click Here, If you wish to add a COMMENT to the above article or any of the Ringnews24 boxing articles.