Josh Warrington's dad has a strong message for his doubters; celebrates with rum, kebab and whatever else is on offer!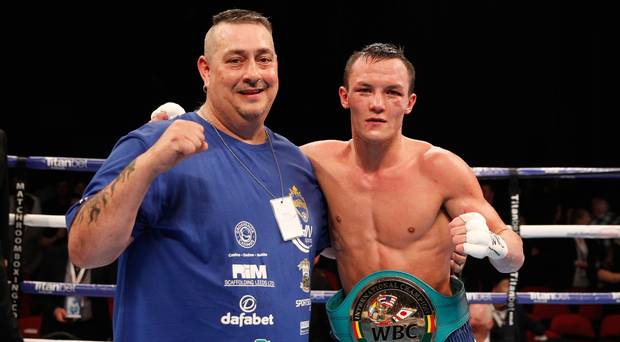 Josh Warrington moved to 26-0 and became the new IBF featherweight world champion by upsetting Lee Selby in a split-decision victory. The bout took place at the home of Leeds United's, Elland Road. The judges scored the bout 116-112, 115-113 and 113-115.
His father and coach, Sean O'Hagan believed in his fighter pre-fight.
"All along, I said: 'we're not coming away from Elland Road without a world title belt," and we f**king haven't," he told IFL TV.
Along the journey O'Hagan has experience doubters and he had a strong message for those who doubted his own ability.
"To all my knockers who said: 'get a new trainer, he doesn't know what he's doing,' English, British, Commonwealth, European, WBC international and defending it half a dozen times. IBF international and an IBF world title, to all my knockers 'f**k you'. "
Josh Warrington's dad O'Hagan was happy and emotional after seeing his son crowed world champion. He added:
"It's a good time for me to discuss my bonus [laughs]."
O'Hagan believes over confidence cost Lee Selby the fight.
"They wrote us off so much they started to believe it themselves, that they were too good. They started to believe because they said: 'they were levels above,' were not supposed to beat anybody we climb into the ring with because he's not a knockout man and he's feather fisted. "
Coach O'Hagan shared how he is going to celebrate victory.
"What's next? Half a bottle of rum, Captain Morgan, a big kebab and whatever else is on offer."
Watch the full interview on IFL TV, YouTube.
Read more articles about: