'Tony Bellew can beat Andre Ward'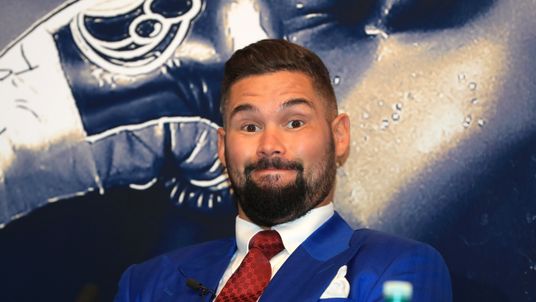 Tony Bellew shocked the boxing world when he stopped David Haye in back-to-back victories in the space of 14 months.
In a post-fight interview, Tony Bellew called out former world champions Tyson Fury and Andre Ward.
His trainer and friend, Dave Coldwell wants Bellew to retire from boxing.
He told Sky Sports:
"Genuinely, I want Tony to retire now. The dream was him to become world champion. Mission accomplished, as far as I'm concerned, this was a bonus. Now we have won, I genuinely want him to walk off into the sunset."
In an interview with IFL TV, Nick Parpa coming fresh off a victory over Bulgaria's Grigor Karastoyanov made a bold statement:
"Tony's looking very good. He's come up from light heavyweight to cruiserweight to become world champion. Respectable, amazing performance and now he's gone up to heavyweight and he's doing really well.
"I still think he's got a lot left in the tank. Andre Ward is an all-time great. I think it's a big money fight and it makes sense for the money.
"I don't know about a prediction. Tony's got a lot of heart and you definitely need a lot of heart in boxing. If you believe in yourself, anything's possible. If Tony believes in himself, I don't doubt him. "
Watch the full interview on IFL TV, YouTube.
Read more articles about: