Justin Fortune worried about Manny Pacquiao over-training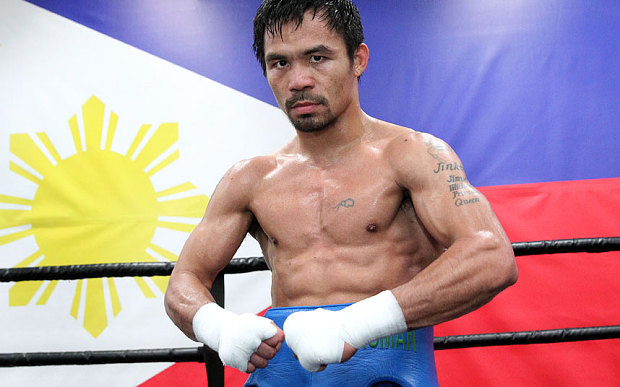 Fear of over-training has prompted strength and conditioning coach Justin Fortune to devise a training regime for Manny Pacquiao that will get the notorious workhorse into fighting shape while preventing burnout.
"It's different now," said Fortune of the 39-year-old Filipino national hero who has been competing at the top level for two decades.
Speaking to the Philippines Star two months out from Pacquiao's fight against Lucas Matthysse for the Argentine banger's WBA "regular" welterweight title in Kuala Lumpur, the highly regarded Australian trainer elaborated: "It's also better coming to the gym knowing that you'll be there for like an hour and a half, and not three or four. Get in, bang-bang, get out.
"We fight for 45 minutes (including breaks) so there's no point training for four hours a day. It doesn't work that way now. When you're 23 or 24, then go for it."
Pacquiao's former trainer Freddie Roach has mentioned in the past how hard it is to get the former eight-division world champion to pull back in training. Fortune, a former heavyweight contender who once faced Lennox Lewis, admitted last week that Pacquiao may have overtrained for his last fight when he lost his WBO welterweight title to unheralded Australian schoolteacher Jeff Horn in Brisbane last July.
To combat Pacquiao's natural desire to train and train some more, Fortune is capping the time they spend in the gym.
"We're doing shorter workouts now. No more than three hours. This time it's an hour or an hour and fifteen," said Fortune.
Head trainer Buboy Fernandez, who has replaced long-time trainer Freddie Roach for this camp, will be limiting mitt work to a maximum of eight rounds and the number of rounds sparred will be closely monitored also.
The challenge, of course, will be preventing Pacquiao from engaging in extra workouts on his own time.
Only time will tell how this new training program works out.