Frank Warren updates fans on his plans for Tyson Fury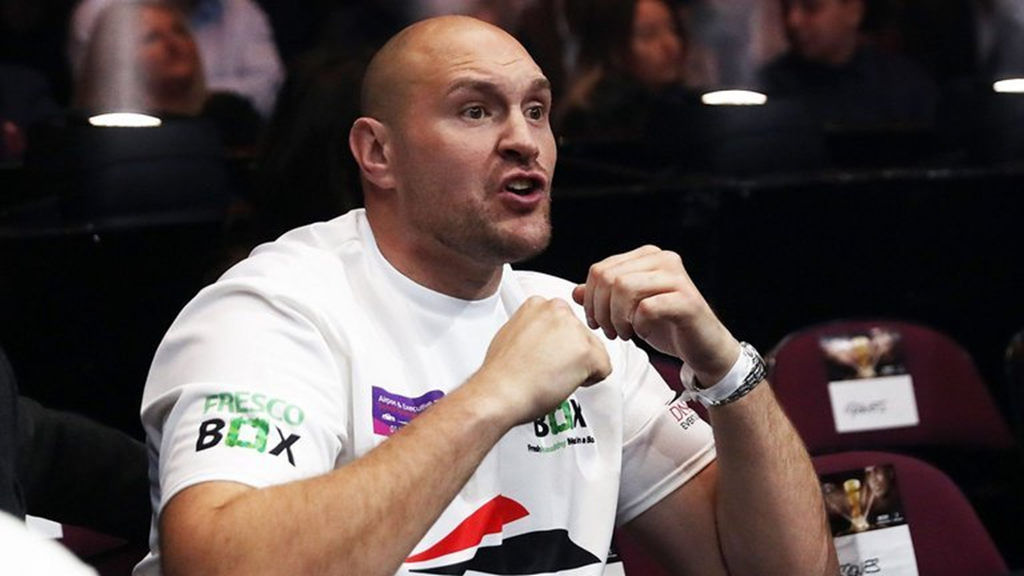 Boxing promoter Frank Warren has revealed his plans for Tyson Fury's comeback to the ring as he plots a course that will hopefully lead to a big money fight against unified heavyweight champion Anthony Joshua in 2019.
Fury 25-0 (18) is set to return to the ring in a fortnight when he takes on Albanian cruiserweight Sefer Seferi 23-1 (21) at Manchester Arena, Manchester, on June 9.
The last time the 29-year-old Fury fought was in November 2015 when he surprised the world be dethroning long-reigning heavyweight champ Wladimir Klitshcko on points in Dusseldorf, Germany. Since then, Fury has battled demons outside the ring including depression and cocaine abuse.
"I made it very clear from the beginning that he wouldn't be going in with any world-beater to start with," Warren said in an interview with Boxing News. "He's got to get the ring rust out of his system.
"Tyson has been out of the ring nearly a thousand days. And it's not like he's been in the gym ticking over during that time. He's had all sorts of other crap going on, some self-inflicted, some not, and that takes its toll.
"He's had a lot of family stuff going on, but now he's in a good place and it's our job to get him a couple of fights under his belt and step him up to fight Anthony Joshua.
"He (Fury) is going in with a guy who went 10 rounds with Manuel Charr (current WBA "regular" heavyweight champion). If he can go 10 rounds with Charr, he must be durable and must have a bit about him. That's a decent yardstick for Tyson.
"I know he fought at cruiserweight, but so did many heavyweights. He won fights at cruiserweight. He wasn't losing them. So, he's a good yardstick at this stage of the game."
If Fury comes through the Seferi fight unscathed, he is expected back in the ring in September.
"I just want to keep him busy," said Warren. "I think you suck it and see. You see what happens over the next few fights and then make a decision."