No love lost between Team Crawford and Team Horn ahead of June 9 world title clash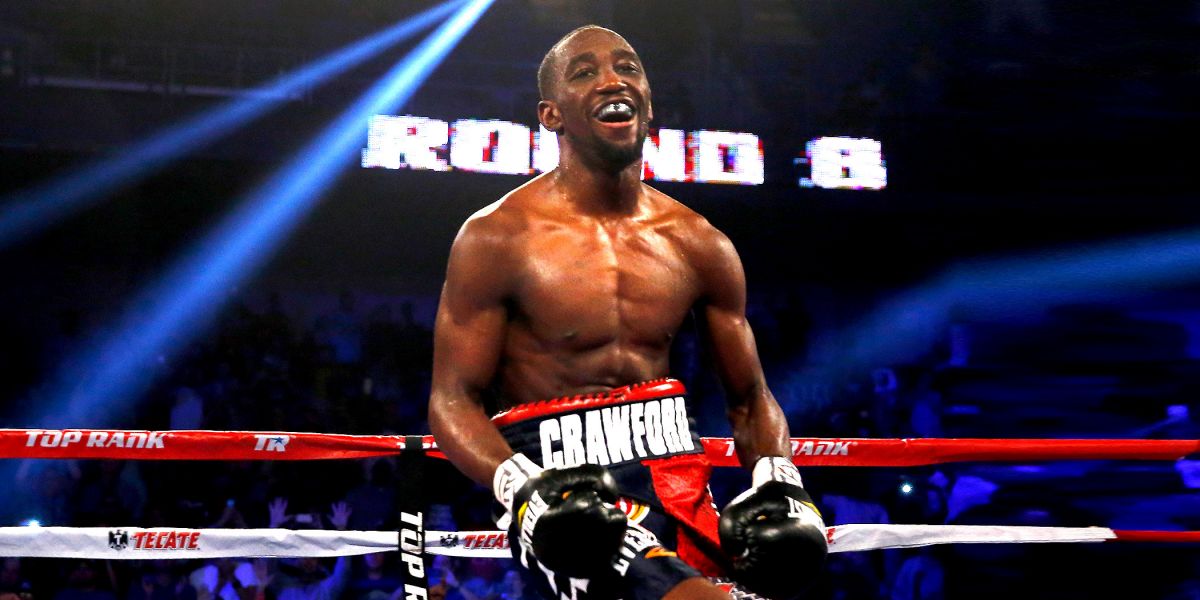 With just two weeks to go before WBO welterweight champion Jeff Horn 18-0-1 (12) defends his world championship crown against mandatory challenger Terence Crawford 32-0 (23) at the MGM Grand in Las Vegas, Nevada, the war of words between the two camps has heated up.
Crawford's outspoken trainer Brian "BoMac" McIntyre told Brisbane's Courier Mail this week that his fighter will be the hungrier man in the contest on June 9.
"All my fighters have that attitude of wanting to kill and destroy – seek and destroy because we come from nothing,'' said McIntyre, a former journeyman heavyweight who once lost a four rounder to Eric "Butterbean" Esch en route to compiling a professional record of 7-14 (2).
Horn's enigmatic trainer Glenn Rushton – who has been described as a cross between self-help guru Anthony Robbins and martial arts legend Chuck Norris – seems to have gotten under McIntyre's skin with some of his comments in the lead up to the fight.
"The pressure's on Horn but I don't give a damn where the pressure's at because Horn's still getting his ass whipped. I'm gonna look right at his coach [Rushton] and say 'you a*******'. I tried to tell you that we was gonna win – you been talking all that s***, putting all that s*** in the newspaper – all that s*** on social media and you didn't have a clue what you were going up against," said McIntyre.
"I think Horn and his coach are scared because they know that Terence Crawford is going to whip Jeff Horn's butt.''
Crawford, a former two-division world champion, is more circumspect than his emotional trainer.
"The main thing is Horn's gonna come in there and try to bully me and be aggressive because he feels he's the bigger man,'' said Crawford. "Horn is a decent fighter. I can't take nothing away from him. He's made it to where he's at. Now he's undefeated, a world champion and he just beat Manny Pacquiao.
"But their little tactics, what they're doing and what they are saying is not going to get me off my game plan or distract me at all. I feel good I feel strong. I can give Horn all he wants. If he wants to absorb the punishment so be it.''
The real passion in this contest seems to exist between the trainers, who have sniped at each other in the media from either side of the world.
"He don't have much skills,'' McIntyre told Fox Sports. "He bounces around a lot but he comes to fight every single fight. He does come in shape that's the good part about him – he will come and challenge – he will challenge Terence and that's great because we need the best out of Terence this fight and Horn will bring the best out of Terence.
"I just can't wait to shut his coach up and get my hands on that belt.''
The thinly-veiled threats from the heavyset 47-year-old American coach is a source of great amusement to Rushton, who has come up with his own sobriquet for McIntyre.
"McIntyre's nickname is 'BoMac' but I call him 'Big Mac'," said Rushton.
"How dare he challenge me. I'm 60 but having been involved in martial arts for more than four decades I fear no man. I spent years working on doors in Brisbane and I tackled many men much bigger and tougher than Brian McIntyre. He should grow up and act his age.
"Jeff Horn will put him and Terence Crawford in their place next week. Make no mistake we are going to America to knock Crawford out.''