Horn blames dodgy scales for missing weight the first time ahead of Crawford clash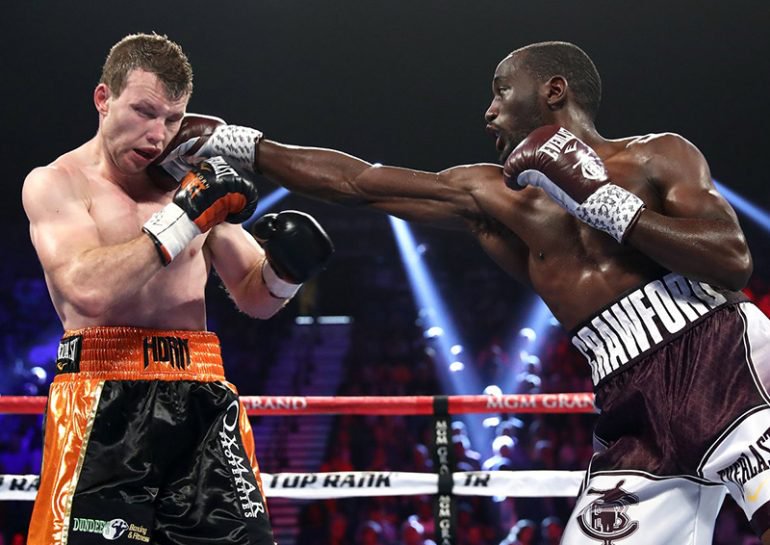 Jeff Horn came in half a pound heavy for his WBO welterweight title defence against mandatory challenger Terence Crawford at the MGM Grand in Las Vegas, Nevada this Saturday night, but was able to shed the additional weight and make the 147-pound limit with relative ease.
At his first time on the scales the 30-year-old Australian came in one pound over the welterweight limit at 148-pounds and was able to shed an additional half a pound by stripping naked.
Horn returned to his hotel room where he took a hot bath and returned 40 minutes later to make the contractual weight limit of 147-pounds.
"We tested on the official set of scales given to us by Top Rank and my weight was fine," said Horn to the Courier Mail.
"I think there was something up their sleeve because Crawford was just under the weight and I was just over. I thought I was under before we got here. There was a bit of play with the scales. We thought the ones given to us were calibrated correctly."
Horn's coach Glenn Rushton insisted the issue with the scales was merely a minor bump in the road.
"Top Rank had a set of scales that they provided in the dressing room and they said they were definitely right,'' Rushton said. "We allowed for a margin of error but we get down here and they were out by more than a pound.
"At the end of the day it doesn't mean anything because we are ready for the fight and nothing will derail us. We are ready for the fight of our life and Terence better be ready too because we mean business.
"Jeff is very calm. He doesn't look gaunt like he has for other fights. He has had no problem getting his weight down. It was just the calibration of the scales.
"Crawford looked a little smug but that will all be gone by round one."