Jeff Fenech and Johnny Lewis warn Jeff Horn to be wary of Anthony Mundine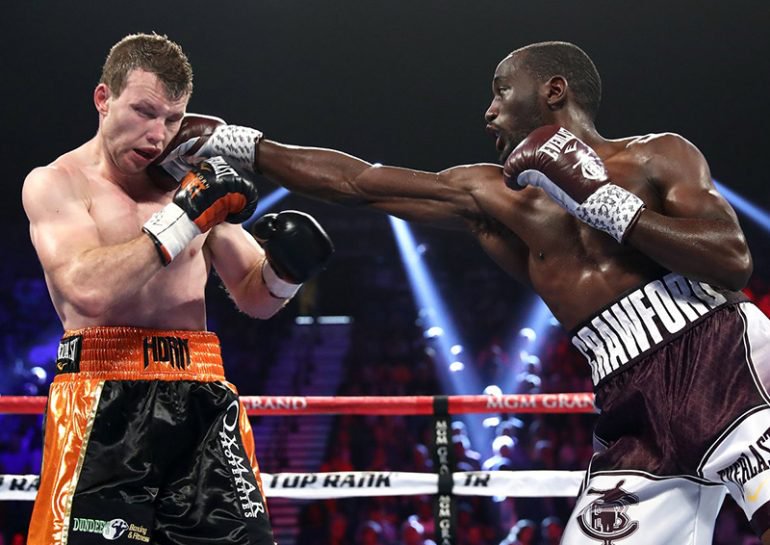 Australia's most successful boxing trainer Johnny Lewis believes that former WBO welterweight champion Jeff Horn 18-1-1 (12) will have his hands full if he accepts a fight with ageing former WBA super middleweight champion Anthony Mundine 48-8 (28).
Lewis, who has trained six world champions including Jeff Fenech, Virgil Hill, Jeff Harding and Kostya Tszyu, expects the 43-year-old Mundine to retain his hand speed and power despite likely having to drop down in weight to 154-pounds to face Horn, who is coming off a ninth-round stoppage loss to Terence Crawford.
"When Anthony's confidence is up he is a very dangerous guy; very fast with a lot of power," Lewis told the Courier Mail. "That right hand of his is electric and I think that he really believes he has Jeff Horn's measure.
"He would have watched Terence Crawford picking Jeff off at range and we all know that Jeff fights with his hands dangerously low. If Anthony starts sniping Jeff from long range and gets that hand speed going he will be very hard to beat.
"I suspect that this is the last throw of the dice for Anthony and that win, lose or draw he will throw everything he had into beating Jeff Horn."
One of Lewis's star pupils agrees, citing Mundine's hand-speed and naturally bigger frame as two deciding factors that could swing the fight his way.
"That performance was a long way short of Jeff Horn's best and Anthony's confidence will be high after watching it," said triple world champion and Hall of Fame inductee Jeff Fenech of the 30-year-old former schoolteacher's showing against Crawford.
"Anthony is still very fast and if Jeff isn't 100 percent ready for a tough fight he could really be in trouble.
"You have to remember that Anthony is physically a lot bigger. He's beaten big, strong guys like Danny Green and would have a pretty big size advantage over Horn even if they weigh about the same on fight night."
Mundine and his adviser Emaid Dib will be in Brisbane this weekend to pitch the fight to Horn, who has just returned from a holiday with his family in Canada after the loss to Crawford, and the rest of the Brisbane boxer's core team.
"Anthony will give Horn fits," said Dib. "He is everything that Horn struggles with. Great movement, great jab, amazing footwork, bigger frame and he will have the best training camp of his career."