Deontay Wilder: "The heavyweight division needs to have one champion, one face, one name, and that's me"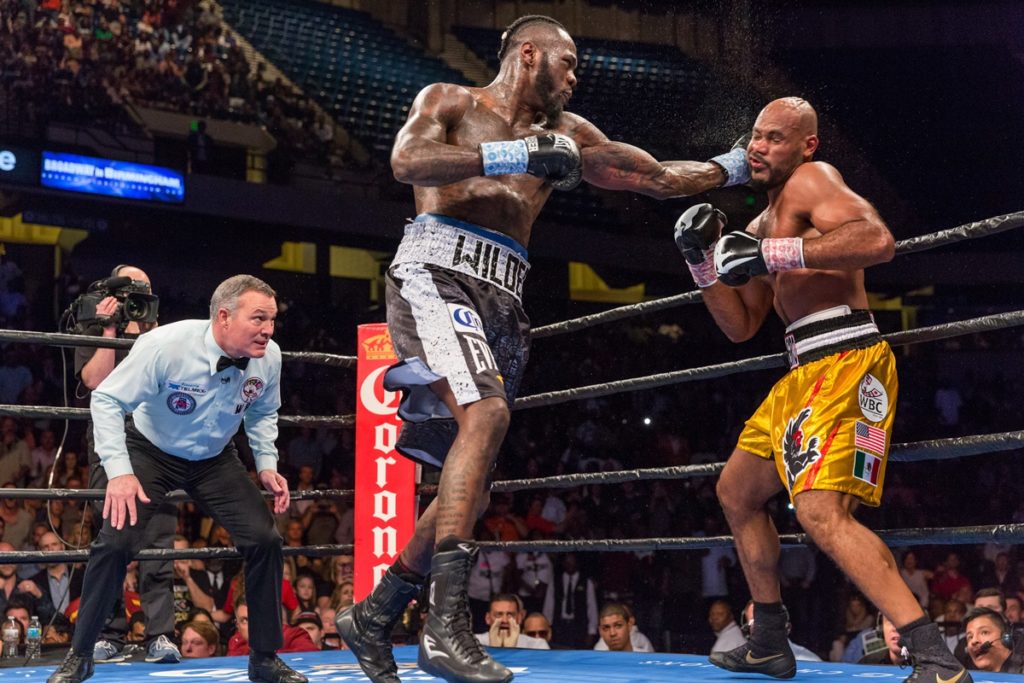 WBC heavyweight champion Deontay Wilder 40-0 (39) claims he has moved on after fight negotiations with WBA, IBF and WBO heavyweight champion Anthony Joshua 21-0 (20) fell through last month.
Speaking to Jordan Hardy of PBC Jabs this week, Wilder revealed he is planning his return to the ring but hasn't ruled out a fight against Joshua in the future.
"I'm so sick of this situation," said the 32-year-old American. "I'm a peace right now, we don't have no contract, nothing to be signed. If they serious about it, then we'll see. As of now, everything has changed. That flat fee that they offered me, that's off the table. It's a wrap with that.
"I've done everything possible to make that fight happen. The world's seen it. One thing they've done is allowed the fans to see who is the really heavyweight champion of the world and that's Deontay Wilder. I'm happy with the shenanigans that they've been doing, their lies, their contradicting. I've moved on. And if they're serious about this fight, they're going to have to come to the table for real, seriously.
"This fight definitely can be made. I think the fight will be made. Just that this time around when you come to the table, you'll have to come correct. This will be a 50-50 fight. And that's the bottom line."
One of the sticking points in negotiations with Joshua's promoter Matchroom Boxing was the contract that Wilder's team were presented with to sign.
"We've tried everything… I'm not going to sign a contract that don't have a date, that don't have a venue," said Wilder. "Nah, that's one-sided. This contract is straight blind, one-sided, anyone who's talking about 'just sign it' you can kiss me where the sun don't shine, baby, because that ain't never happening."
With Joshua expected to face Russian Alexander Povetkin 34-1 (24) in September and Dillian Whyte lined up to face former WBO champion Joseph Parker later this month, Wilder is expected to face WBC number two contender Dominic Breazeale later this year.
"The fans can expect to see me back in the ring very soon," said Wilder. "We've got a great thing going and we're going to show the world that I am definitely the true heavyweight champion of the world. America has a great champion in Deontay Wilder and once I unify the division everyone can have a chance.
"The heavyweight division is too small to have so many champions. It's a must, it's an need to have one champion, one face, one name, and that's me."