Eddie Hearn picks a fight with Bob Arum over streaming content, reveals he is targeting Manny Pacquiao for DAZN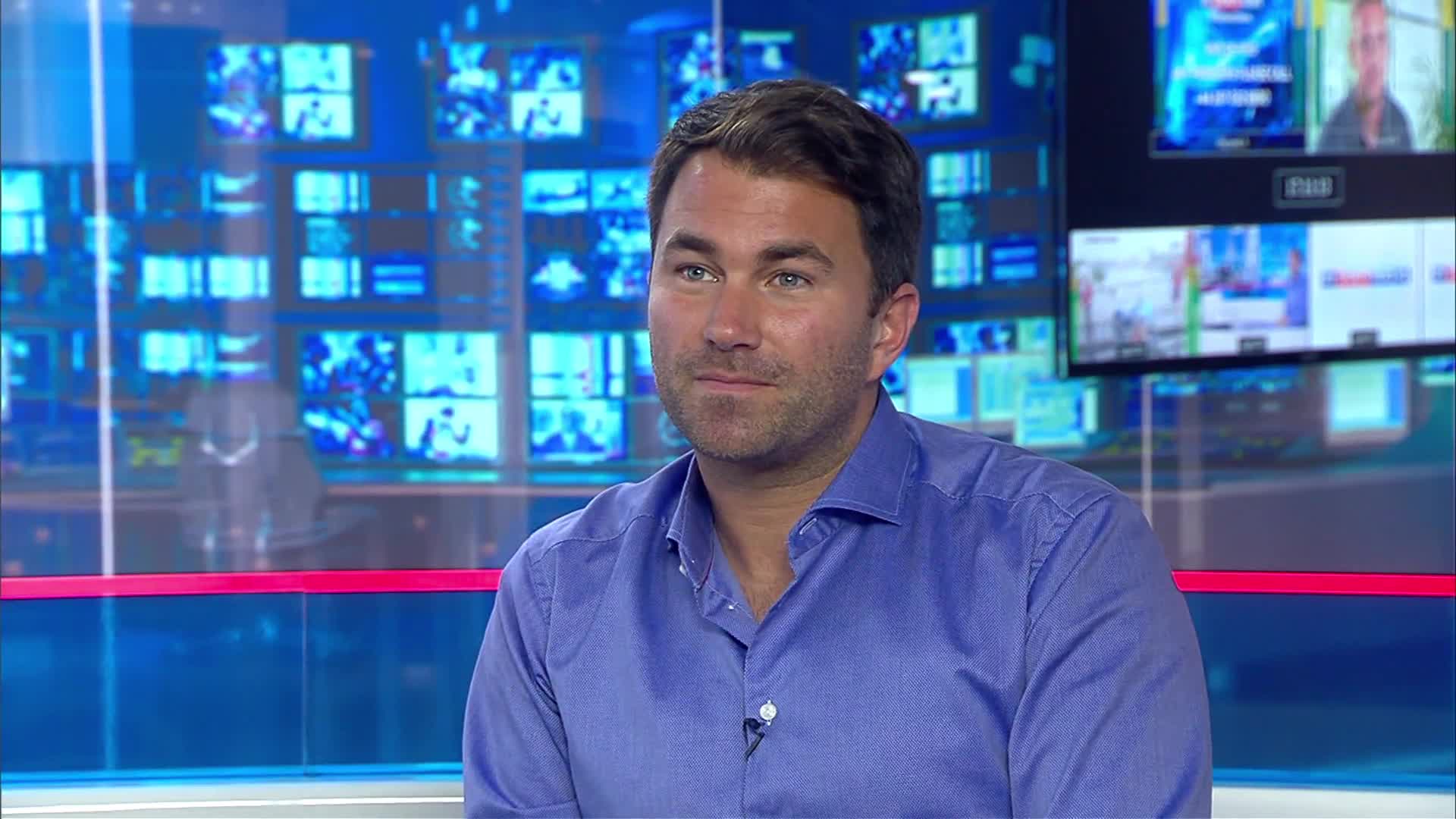 Britain's leading boxing promoter Eddie Hearn has picked a fight with veteran American promoter Bob Arum, claiming to have the better quality content on the streaming app DAZN than what ESPN+ is able to deliver.
The fledgling DAZN, which first launched in selected European countries less than two years ago, entered into a deal with Hearn in early May this year that would see his company Matchroom Boxing supply 32 cards per year for the American market, including 16 British Sky Sports shows. The two-year deal has an option for a six-year extension and is said to be worth an estimated US$1 billion over the full eight-year cycle.
Meanwhile Arum and his promotional outfit Top Rank have hitched their wagon to ESPN and their associated broadcast channels including ESPN Deportes and their streaming service ESPN+. Last August ESPN and Top Rank announced an exclusive multiyear deal that would see the American broadcasting giant become the sole distributor of Top Rank's boxing shows. That deal, which calls for 30 shows a year consisting of 18 on ESPN and a further 12 on ESPN+, was recently extended until 2025.
Last month's WBO welterweight title clash between champion Jeff Horn of Australia and challenger Terence Crawford of the USA was the first live boxing broadcast on ESPN+. But in keeping with company policy, ESPN are keeping the viewer numbers a closely guarded secret.
Unsurprisingly, these business deals have put the rival promoters at loggerheads.
"I think the content will be better," Hearn said bluntly in reference to DAZN in an interview with Fighthype this week. "There [at ESPN+] you have a situation where there's a linear broadcaster and they'll be mixing and matching the content – some on the air, some on the [app] – which is gonna be part of the strategy.
"Here, this is gonna be purely on the DAZN app. So all the content's there, all the fight cards, from 6pm to midnight, all the chat shows, all the build-up, you've got the World Boxing Super Series, you've got our UK shows, you've got Bellator as well. It's US$2.50 a week.
"So our plan is to flood you guys, to keep the content rolling, keep the news coming, to get everyone involved – make it a platform for the fans. So that's the difference."
But the trans-Atlantic battle lines are not limited to the rival streaming services.
Hearn has also stated his intent to sign up boxing's only eight-division world titleholder, Manny Pacquiao, who breathed life into his late career with a seventh round TKO of WBA welterweight champion Lucas Matthysse in Kuala Lumpur, Malaysia on the weekend. The popular Filipino puncher has long been promoted by Top Rank.
"I don't know his situation with Top Rank, but if he is a free agent we'll definitely be talking to Manny Pacquiao about fighting on DAZN," Hearn said.
DAZN, which will launch in the US in September, is clearly confident in the quality of their product. The cost for a monthly subscription is US$9.99, double that of ESPN+ at US$4.99.
With streaming service KlowdTV announcing this week that they will be broadcasting the highly anticipated World Boxing Super Series final and cruiserweight unification fight between Oleksandr Usyk and Murat Gassiev this weekend for just US$9.99 in the US, the battle for the American boxing dollar is just starting to heat up.