Michael Dutchover Gets Quick Victory at Path to Glory; Hernandez Dominated Flores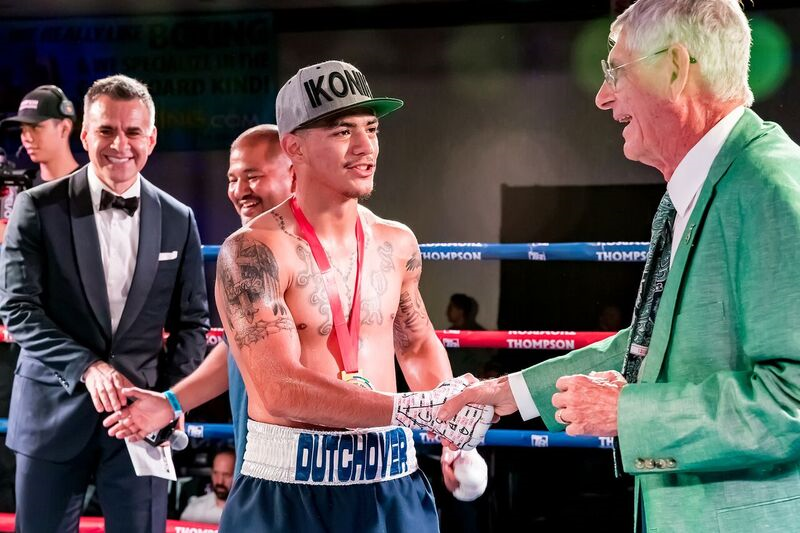 Thompson Boxing Promotions gave us Path to Glory, once again held at the Doubletree Hotel in Ontario, CA. We had a short five fight card, and two of those fights ended early. But whether they were one-sided or not, most of them were loaded with action.
In the main event, Michael Dutchover (10-0, 7 KOs) took on Sergio Ramirez Martinez (5-2, 5 KOs) in a fight scheduled for eight rounds in the featherweight division. Dutchover had his way with Ramirez in the first round, being able to hit him in the head and body almost at will. He also had the ability to make his opponent miss.
One quick, hard right hand put Ramirez down and out in the second round. The time of the stoppage was :43 seconds of that second round.
In our co-main event we saw two undefeated fighters, as Mario Hernandez (7-0, 3 KOs) faced off against Jonah Flores (5-1) in a super bantamweight bout that was to go a scheduled six rounds. Hernandez had the upper hand in the first round, landing the stronger punches.
Flores displayed his very fast hands in the second round, landing many nice combinations, but Mario was showing a lot of power behind the punches he landed. The fight was going the same way in the third when, with just a few seconds left in the round, Hernandez dropped Flores. Mario came out to finish the job in the fourth but was unable to do so. Instead, the two men just pounded on each other the entire round, with each one taking a lot of punishment.
Hernandez held the upper hand in the fifth controlling the action, but Jonah was still trying to fight back. We moved into the sixth and final round. Mario was having his way with Flores throughout most of the round, and then Jonah would come back a little, only to get blasted again. Both men were giving it all they had. We went to the scorecards. The judges had different numbers, but all for the same men. The scores were 58-55, 60-53, and 60-54, all for Hernandez.
In a super lightweight bout that was scheduled for four rounds, Ruben Torres (6-0, 5 KOs) went up against Bogar Padilla (1-2). The shorter Padilla came out like a bull in a china shop and just attacked Torres the entire round. When Ruben had a moment to think and get set he showed his skills, but Bogar wasn't giving him enough time to do that as much as Torres would have liked.
Torres was able to have things his own way a lot more in the second. Even though Padilla was still trying to apply pressure, Ruben could measure and land more shots. From the opening bell Padilla had turned this fight into a brawl, but Torres was glad to play into that, and showed it in the third.
In the fourth and final, Bogar lost (or spit out) his mouthpiece for the third time in the fight, and referee Rudy Barragan took a point away. Not ten seconds later, out it came again. Padilla looked like he hit really hard, but looking at the face of Torres, it certainly didn't seem that he did. We went to the scorecards, and all of the judges saw the fight the same, 40-35, for Torres.
If you missed the chance to wager a bet this weekend, check out betting tips experts at OLBG to get the best and latest odds on the market.
Miguel Alcantara (6-0, 1 KOs) went up against Francisco Javier Lapizco (8-7, 2 KOs) in a fight scheduled for four rounds in the super bantamweight division. Alcantara was able to land many different punches on many locations of Lapizco's body, but near the end of the round Francisco got in some really solid overhand right hands.
We saw this pair have a very active second round, and one that was productive for each fighter. They were both able to land on the other. Most of the third round went Miguel's way, but Lapizco also had some moments of brilliance, and when he landed those punches were hard!
It was much of the same in the fourth and final, with both men in the mix at different times during the round, and we went to the scorecards in this entertaining little battle. Two of the judges had it 39-37, while the third saw the fight 40-36, all for Alcantara.
In the opener, Jason Soto battled Samuel Perez in a fight that was to go four rounds in the heavyweight division. Both fighters were making their professional debut on this night. Perez had no real jab; instead he would paw with his right hand and then make a big swing with his left. It landed a few times, but at the end of the round Soto was able to get in a few good combinations on Samuel.
In the second round Soto landed some good shots that had Perez panting and turning his back on his opponent. When he did that for the third or fourth time, referee jerry Cantu waved the fight of at 2:15 of that second round, giving Jason his first win as a professional.
This was yet another good night of Thompson Boxing. Dutchover is looking like he will be the real deal, and Torres and Hernandez gave good accounts of themselves as well.
Read more articles about: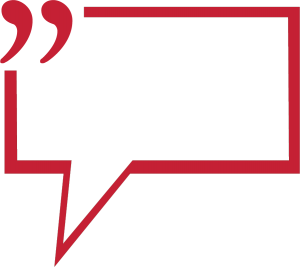 Click Here, If you wish to add a COMMENT to the above article or any of the Ringnews24 boxing articles.