Freddie Roach warns Manny Pacquiao to avoid Vasyl Lomachenko and Terence Crawford, advises him to fight Jeff Horn instead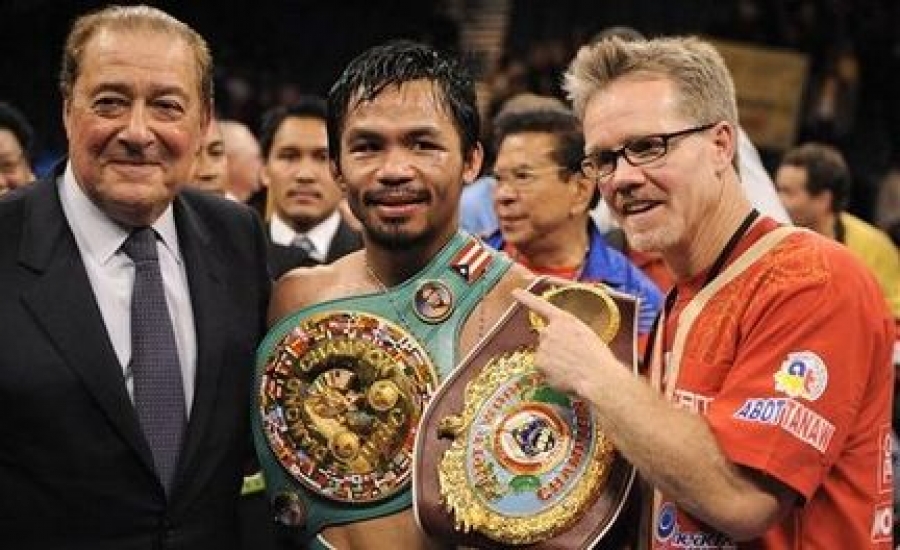 Manny Pacquiao's former trainer Freddie Roach has revealed he has advised the 12-time world champion that proposed bouts against Vasyl Lomachenko and Terence Crawford are bad ideas at this stage of his career.
The Hall of Fame trainer, who was unceremoniously sacked after 16 years as Pacquiao's head coach following the Filipino senator's loss to Jeff Horn in July last year, said he congratulated Pacquiao on his recent win over Lucas Matthysse but warned him against taking on the big dogs of the sport at 39-years-old.
"I talked to Manny and I told him that he looked good. I think his opponent tried to pack it in early. He couldn't handle Manny's pressure. It was a good fight for him," said Roach to GMA News.
"We have had several conversations where we have talked about working together. The truth is I'm happy with the 16 years I was next to Manny. He is already 39 years old. He still has good speed and power. But father time does not forgive and we all get slow."
A rematch with Australia's Horn is the fight that Roach would like to see Pacquiao pursue after their closely contested battle at Brisbane's Suncorp Stadium in front of 51,000 fans last year that saw the "Fighting Schoolteacher" claim the WBO welterweight title and international acclaim.
Horn, 30, parlayed that success into a fight against Omaha, Nebraska's Terence Crawford in June, a fight he was losing comprehensively en route to being stopped in nine rounds. His team have long been keen on a Pacquiao rematch.
"Horn would be a good fight to finish [his career]," said Roach. "But the names they are talking about out there [Vasyl Lomachenko and Terence Crawford], I think they wouldn't be the right opponents. I think that I wouldn't like those fight for Manny."