Garcia Shined Bright Under the Los Angeles Lights
Staples Center in Los Angeles was the site of PBC's event on Showtime Sports this Saturday night. There were 13 fights on the card this night, but actually it did not really seem like that long a night. Admittedly however, several of the fights did not go the distance.
The crowd was large and excited, quick to cheer and boo at will. But there was no mistaking who their favorite was in the main event. This fight featured a popular man that had not had a fight in California for seven years.
Mikey Garcia (39-0, 30 KOs) was that man, and this was his night against another undefeated fighter in Robert Easter (21-1, 14 KOs). This bout was for the WBC and IBF World lightweight titles. As is the case with title fights, this one was scheduled for 12 rounds.
The first round was an active one for each man. They were able to throw and land and neither of them looked too tight at the start of this important contest. Things really heated up in the second. Garcia got to land a lot of his punches and snap Easter's head back a time or two, but Robert would fire back and also put leather to the face of his opponent.
In the third a three punch combination, left, right, left, put Easter on the canvas. The Mikey chants in the building were just deafening throughout these first three rounds. Garcia continued on his path in the quest for the belts with a very strong fourth round to follow up his knockdown round. In the fifth Robert landed a few more than he had in previous rounds, but he appeared confused, like he really didn't know what to do with Mikey.
Easter came out strong in the sixth and was able to land first or counter Garcia's punches. But at the end of the round Mikey got Robert on the ropes and didn't let him off of them until just before the bell. Garcia didn't really come firing out in the seventh and Easter capitalized on that. He landed some punches and seemed to gain a bit of confidence. But about midway through the round Mikey decided he had taken a back seat long enough and began peppering Easter with punches again.
In the eighth, Robert was sliding back and forth around the ropes, changing direction then going back again. The crowd voiced their disapproval of that. And when he could catch him, Garcia made him pay. But Easter had a moment in the ninth where he landed more punched on Mikey than he had at any other time, and the Easter fans went crazy. Mikey didn't get flustered though, and finished the round strong.
The tenth was all Garcia. Everything had been working for him thus far; his jab, his power punches, his patience. Easter certainly was not quitting, but the expression on his face looked like 'What do I do with this guy?' He looked that way earlier on as well.
We moved into the championship rounds, and there is not much different to say from the previous couple of rounds. Easter was game and kept trying but Garcia would display his patience, waiting for his spots and then capitalizing on them. In the twelfth and final it was once again all Mikey. We went to the scorecards, and we had a unanimous decision, even though the scores were all different. They were 116-111, 117-110, and 118-109. Mikey is now the WBC and IBF World lightweight champion.
"I like to be patient in my fights early on. In the first couple of rounds I'm feeling my opponent, finding that distance, that range and feeling his speed and power. So it was just a matter of time before I got my rhythm going.
"When he came on the attack I had to be careful, I had to block. I mean, we were in a fight, you are expected to get hit once in a while. When I knocked him down I knew he wasn't really hurt, so I didn't try to finish him off. Up until the twelfth round I felt I was landing good shots, but never thought I had done enough damage to try to put him out.
"I wanted to, in a way, make up for lost time. I don't think there is any other way than to fight the best fighters out there. We fought another undefeated fighter, another undefeated champion tonight, and there is no one else who excites me and can challenge me other than Errol Spence.
"I'm willing to take that challenge just because that's the fight I want, and the one that will motivate me the most," Mikey continued. I want the most dangerous man at welterweight. That is what will cement my name. No one else is doing that right now. But I don't know that I will surprise him, he knows what kind of fighter I am. But what might surprise him is that I can do other things.
Finally, when asked to judge his performance, Garcia had this to say.
"I hardly got hit, I wasn't hurt and I hurt my opponent several times; body shots, upstairs, I dropped him, I don't think I could have done much more. Obviously if I had stopped him it would have been a better ending to the fight, but it went 12 rounds. You saw me adjust, you saw me fight on the outside, on the inside, use my feet, I think I did great."
Robert Easter had these comments to make.
"I brought the best out in him and he brought the best out in me. Unfortunately I came out on the losing end. I just couldn't get my timing. I was trying to keep the punch count up, but just couldn't. Mikey kept to his game plan.
"I got caught with a shot, it happens in boxing. I wasn't hurt. I should have worked the body more. I've heard about him not doing sit-ups," he laughed. "He didn't have the body but he had the fists."
With regard to Garcia facing Spence, he said, "Spence has always had tremendous power, but…Mikey has his mind made up. But champions take on other champions, so there you have it. As for me, we'll go back to the drawing board and see what the best thing is for me."
The big boys were up next in the co-main event, as Luis Ortiz (28-1, 24 KOs) faced off against Razvan Cojanu (16-3, 9 KOs). This heavyweight bout was scheduled for 10 rounds. There was not much action to start this contest, but whatever there was came from Ortiz. He was able to land a few shots on Cojanu.
We didn't need 10 rounds. An overhand right followed up by a crushing left put Cojanu down and out. When he tried to get up he fell over and the referee waved the fight off at 2:08 of the second round.
After the fight, Ortiz was quite emotional, and at that moment it had nothing to do with the victory.
"It mostly has to do with my daughter. Five days ago they found a cure for the disease she has," Luis said. "It was very hard to fight. My wife told me when I was getting on the plane to come over here.
"In this fight, (seeing that opening) was something that me and my trainer have been working on in the gym. After the 'sort of' loss to Wilder, we practice it a lot in the gym. If no one will fight me I will ask the government to give me Medicaid," he laughed.
Ortiz also said that it was not hard to dedicate himself to training for this fight, because in his mind he did not lose to Wilder.
The first televised fight of the night was between Mario Barrios (22-0, 14 KOs) and Jose Roman (24-3-1, 16 KOs). This fight was for the WBA Intercontinental welterweight title and was scheduled to go 10 rounds. Both fighters tested the waters in this round to see what the other might do. I don't think they got any real hints on that though. Not much was done to show them anything.
The action picked up by both men in the second. They were throwing and landing a lot more. No real damage done, but now they looked ready for action. The third was more of the same. But in the fourth Barrios and Roman were in the middle of the ring when Mario hit Jose with a right hand and sent him flying halfway across the ring and into the ropes. Shortly after that, a well placed left hand put Roman on the canvas. He got up, but was nearly put down again right at the end of the round. He survived that, though.
The fifth wasn't a wild round, but again, right at the bell, Barrios landed a really good punch. Roman likes to throw one good punch, but Barrios would rather throw many at a time. It doesn't take more than one guess to figure out which preference was working the best thus far.
Mario was all over Jose in the seventh. He landed everywhere and almost always continued to put punches together. The only reason that Roman did not get hit even more often is that he would get really low so Barrios couldn't find him. A flurry of punches put Roman on the ground in the eighth. Mario smelled blood and went in for the kill, but was unable to finish things off.
Take that back, because technically he did. Roman's corner asked that the fight be stopped after that eighth round. This was the first time that Jose had been stopped in his career. Barrios is now the WBA Intercontinental champion.
After the fight, Mario said, "I learned in my last couple of fights that if you work on the body early they have nothing left, and that worked perfectly. I feel that I'm transitioning to the fighter I knew I always thought I would be. If I could get a title fight now I would take it, I feel I'm ready."
A fight between lightweights took place after the final televised fight and it was between Neri Romero (10-0, 7 KOs) and Jesus Aguinaga (5-6-2). This fight was to go a scheduled six rounds. The first round was a little wild and wooly with nobody really getting the upper hand. But it was Romero that showed the most skill. In the second round there was a lot of swinging but very little connecting.
It was different in the third. The men were landing on each other, and about halfway through the round Neri landed a left hand to the body of Aguinaga that put him down. But he was up to finish out the round. Aguinaga was able to connect a lot more in the fourth. He had a very good round, landing to the body and head of Neri.
Into round five and it certainly wasn't a pretty battle. They would swing wildly and then connect, and then do it all over again. But both were trying to score those points one way or another. In the sixth and final and they were doing more connecting than they had been. Unfortunately for the two of them, this was a bit hard to watch after the clinic Garcia had just given us, but in those last 10 seconds after the warning they went ballistic on each other. We went to the scorecards. 59-54 57-56, and 57-56, all for Romero
Jose Balderas (4-0) went up against Alfredo Chanez (6-6, 3 KOs) in a bantamweight fight that was scheduled for four rounds. Both men came out fast in the opening round, and they were both able to land some decent punches. The action continued into the next round with the edge still going to Balderas.
The third was more of the same. Jose can show power, but is still wild at this stage of his young career. But every now and then he can let loose with some nice, clean punches. He has a good left hand, and he used it properly in the fourth and final round. He dropped Chanez, but Alfredo was able to get up and continue. We went to the scorecards. The judges were all in agreement, 40-35, all for Balderas.
Lightweights took to the ring when Jerry Perez (8-0, 6 KOs) faced off against Aaron Hollis (4-7, 1 KO). With the first punch landed by Perez, Hollis' mouthpiece flew across the ring. That was a sign that something else would happen, and right at the end of the round Chavez dropped him. Shortly after the second started, down he went again. Finally, a huge left-hand put Hollis on the canvas for good, and the fight was waved off at 1:34 by referee Jerry Cantu.
Fabian Maidana (16-0, 12 KOs) went up against Andrey Klimov (19-5, 9 KOs) in a bout scheduled for 10 rounds in the super lightweight division. These two did not go all out in the first, since the fight was scheduled for 10. They were testing the waters for each other. Booing started in the second when not many punches were being thrown.
The booing continued through the next few rounds as both men would paw at each other but never really engage in fighting. Klimov liked to wave his left arm up and down but not really throw anything with it. Maidana seemed unwilling to jump on in and really land. He got in a few overhand right hands, but that was not enough for the fans.
Round five and this was a very tedious fight to watch. There was maybe a tad more action in this one, but no damage and no solid punches. Finally in the sixth round the two started to remember that they were in a boxing match and both were throwing. Some even landed. Mercifully is round number seven, a combination that consisted of many punches thrown by Fabian landed and Andrey, after a delay, went down. He turned his back and walked away and Referee Ray Corona waved the fight off at 2:32 of that round.
Super featherweights came up next as the 2016 U.S. Olympian Karlos Balderas (6-0, 5 KOs) faced off with Giovanni Caro (27-24-4, 11 KOs). This fight was to go a scheduled six rounds. The first three minutes were all Balderas. His punches were strong and accurate.
He easily outclassed his opponent throughout rounds two and three. Finally, after Caro continued to endure punishment thanks to Karlos, referee Thomas Taylor waved the fight off at 2:09 of that fourth round. Balderas upped his win streak.
Women were next, as Lina Licona (2-0, 1 KO) took on Judit Hachbold (4-5) in a fight scheduled for four rounds in the junior flyweight division. Licona was the more powerful fighter in the first round. As she came out for the second, Hachbold waved her arms, taunting Lina. Then she would just hop up and down and run around. The fans booed her actions. Lina got in some shots after that.
Licona continued her attack on Judit in the third round. While Hachbold would fight back it was still Lina who would land the stronger leather. Fourth and final round action saw Hachbold hopping and running again, but Lina was not to be frustrated and just waited until she could get a bead on her opponent. We went to the scorecards. All three of them saw the fight the same, 40-36, for Licona.
In the next fight we saw Robert Marroquin (27-5-1, 20 KOs) went up against Ray Perez (23-10, 7 KOs). This fight was to go a scheduled eight rounds in the lightweight division. It was Marroquin who landed the better punches in the opener. An accidental head butt right at the opening bell for round two had referee Ray Corona having to look at both men, but they were OK. Following that, Robert showed some really good body work with combinations. He has fast hands.
Perez landed his best two punches in the fourth round, but right after those two good shots however, he was then punished by a solid uppercut from Robert. Marroquin liked that uppercut and was able to land it on more than that one occasion. In the sixth round Perez got busy with his hands and was able to land on Robert and not pay dearly for it. Even though Marroquin did connect, this round was by far the best for Perez. He landed several power shots in a row on Robert.
The seventh was a back and forth round, and we moved into the eighth and final. Perez was on fire in that final round, and a fight that looked to be in the bag for Marroquin turned quickly. Ray dished out so much punishment on Robert that Corona took advice from Marroquin's corner and stopped the fight at 1:03 of round eight.
Luis Coria (9-1, 4 KOs) faced off against Guadalupe Arroyo (3-13, 1 KO) in a fight scheduled for six rounds in the featherweight division. Coria had a very good left hand that he used a lot, both landing on the head and body of Arroyo. Guadalupe would try to answer back, he was showing a lot of try, but early on the stats were not lying in this particular case.
Much of the fight was going the same way in the third round until the last 30 seconds or so. At that point, Coria kept Arroyo on the ropes and just continually landed on him. The fight wasn't stopped because every few seconds Guadalupe would throw a punch to show he wasn't completely out of the competition
The fourth round was more of the same, with Luis showing much more skill. In the fifth Coria was able to push Arroyo to the ropes again and unleash on him. And again, Guadalupe would throw just enough to stay in the game. We moved into the sixth and final round. Once again it was all Coria, and we went to the scorecards. All of the judges saw the fight the same, 60-54, all for Coria.
In the heavyweight division, Brandon Glanton (7-0, 6 KOs) took on Daniel Najera (7-3-1, 3 KOs) in a fight that was scheduled to go six rounds. Glanton showed off his good combination work in the first couple of rounds. Najera was fighting back, but Brandon was too fast for him in the early stages of the fight. Glanton proved to be too much for Najera in that very next round, as his power and continuous attack to the body of Najera took its toll. The fight was over at 1:35 of that third round, giving the victory to Brandon.
To open up this long fight card, Wesley Diana (6-0, 5 KOs) stood across the ring from Evincii Dixon (7-22-2 KOs). This fight was for a scheduled four rounds in the welterweight division.
Wesley just outworked Dixon throughout most of this short fight, and we went to the scorecards. Two of the judges saw the fight 40-36, while the third had it 39-37 but all for the same man, Diana.
Read more articles about: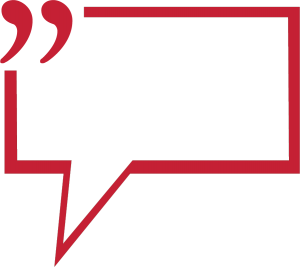 Click Here, If you wish to add a COMMENT to the above article or any of the Ringnews24 boxing articles.