Super flyweight Susie "Q" Ramadan looking to join Jeff Fenech as three-time world champion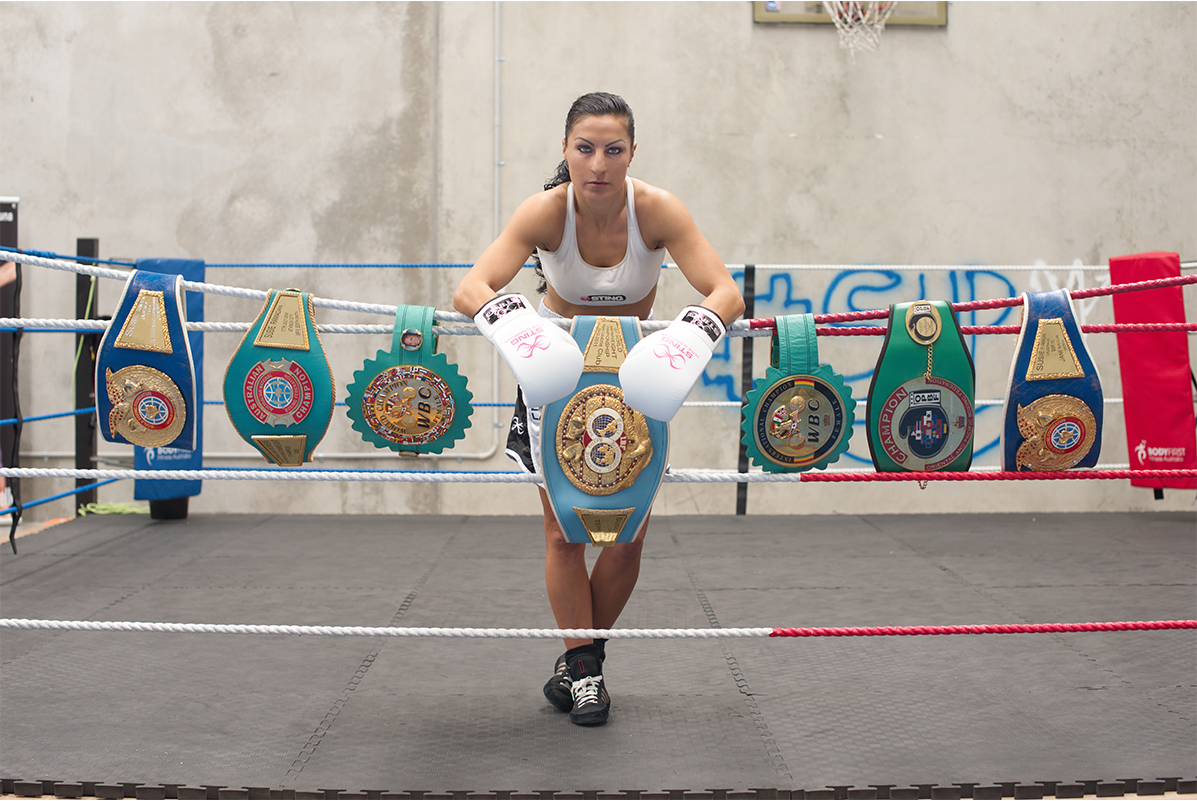 Former IBF and WBC bantamweight champion Susie "Q" Ramadan 27-2 (12) in gunning for a third world championship and has warned the current world titleholders to take her on at their peril.
Victory will make Ramadan the first Australian three-time world champion since International Boxing Hall of Fame inductee Jeff Fenech.
Ramadan, who hails from Melbourne, is the current IBF #1, WBA #3 and WBC #5 super flyweight contender.
"I am here to put the division on notice," said Ramadan, who returns to action on August 31 at the Croatian Club in Footscray against an opponent to be named.
"I am the mandatory contender for long-time IBF champion Debora Dionicius and I want the chance to prove I still belong at the top level. She's never fought a boxer with my experience and ring smarts and I'm confident I would do a number on her, even in her home country of Argentina.
"Mexico's Maribel Ramirez beat Linda Lecca for the WBA title in May. She already has nine losses on her record, so why not make it ten?
"WBC champion Guadalupe Martinez Guzman is another boxer I have in my sights. I have fought in Mexico before and would welcome the opportunity to beat her up in front of her own fans."
Ramadan remains one of Australia's best-performed female boxers with wins over Alesia Graf and Terri Lynn Cruz. Her pair of losses were both close points decisions to Yazmin Rivas in world title bouts in Mexico.
While Ramadan's career has had its ups and downs with promotional and managerial disputes sidelining her for periods of time, with the backing of trainer and promoter Sam Labruna she is finally in a position to realise her potential.
"I am hungry for the opportunity to fight for a world title again and it's showing in the gym," said Ramadan. "I am as fit as I've ever been and I consistently spar bigger, stronger blokes and more than hold my own.
"If any of the current world champions genuinely want to test themselves, I'm here and my phone is always on."
Labruna has breathed new life into Ramadan's career since she started training with the highly-regarded coach at his Keilor East gym in mid-2017.
"Hooking up with Sam has been a blessing," says Ramadan. "He has a phenomenal boxing brain, he is calm and composed in the corner and knows how to get the best out of his boxers."
Ramadan is back in the ring on Friday 31 August in an eight rounder on the undercard of the WBA Oceania junior middleweight title defence of Michael Zerafa 24-2 (13) against Jose Augustin Feria 23-6-1 (15).
The Sam Labruna-promoted show at the Croatian Club in Footscray will also feature stablemate and former world title challenger Blake Caparello 27-3-1 (11) taking on New Zealand's Lance Bryant 12-3 (5) in a cruiserweight special attraction.
For those unable to attend, a live stream will be available at www.LiveBoxing.com.au