Joseph Landeros looking to extend his 14 fight KO streak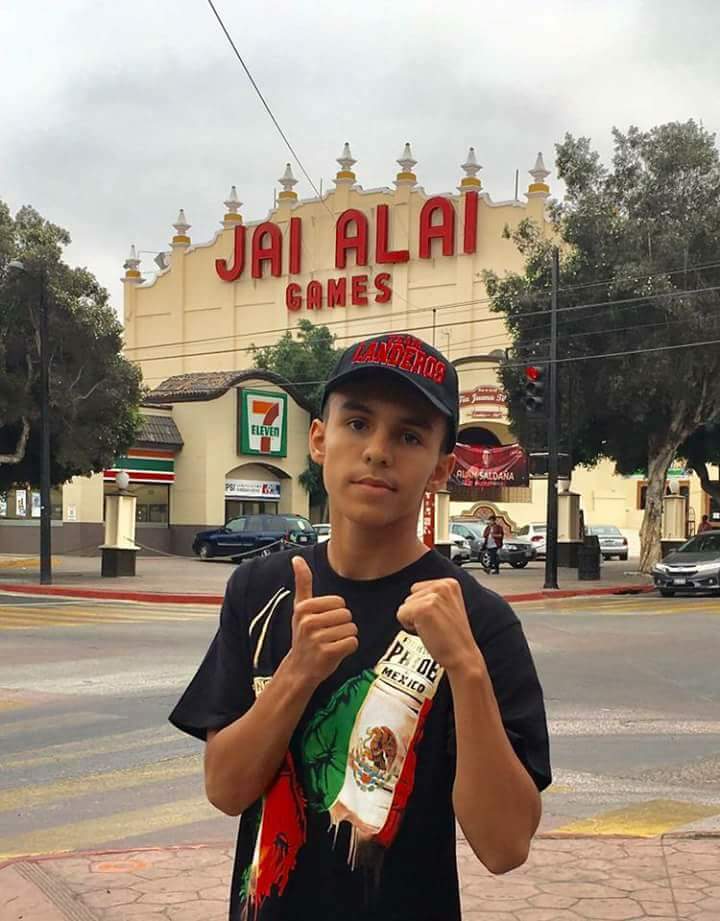 On Friday August 17th, undefeated bantamweight prospect Joseph "El Tigre" Landeros (13-0, 13 KO's) will try to keep his unblemished record and knockout streak alive as he makes his second appearance of 2018 against Luis Manuel Macias, in Tijuana, Baja, California, Mexico as part of "Noches de Boxeo" card, presented by Jibaro Boxing Promotions.
Landeros the 17 year old Riverside, California native continues to be one of the most highly touted bantamweight prospects in the country, and as he is reaching his 18th birthday, is currently making the second to the last presentation in Mexico where he has fought in arenas in Baja California, Sinaloa, Chihuahua, and Aguascalientes.
Last April, Landeros got his 13th victory by a 3rd round knockout over Irvin Ordaz, in Rosarito, Baja California.
This Friday, he will take on Macias, a Southpaw who is currently ranked #22 in Mexico at the Big Punch Arena, a new High-Tech boxing venue, that is now presenting semi-monthly boxing and MMA shows.
Macias holds a 10-7-2 record (4KO's).
For the native of Riverside, California, two fights in a year is a vast difference from his 3 fights in 3 months in 2016 and 9 bouts in 2017. An injury in a knuckle and a change in his training staff, cause the decreased activity.
After appearances in Tijuana, Aguascalientes, Culiacán and Chihuahua, Landeros was presented in Rosarito, as part of his preparation, for his upcoming inclusion into California boxing, once he reaches the age of 18 years old.
"It has been a year of changes, small injuries and new learning experiences, " said, Landeros.
"We have made adjustments to the team, and along with school activities and other commitments, we have opted for less, but meaningful fights.
"The time is coming where I will make the transition to fighting in the USA and we went to ensure that we stay in track, by improving our boxing and facing better opposition, " he added.
"We have now completed building our own Gym, are 100 percent physically and feel that I have really developed my skills since the last fight. I want fight in Tijuana as a token of my appreciation for the city that allowed me to star at the age of 16 and where I have a great following. I am ready to give them a great performance with a time tested opponent that I am sure also comes to give it his best," he concluded.
Macias, 25, nicknamed "Grillo", made his professional in Aguascalientes, on May 31, 2013.
In March 15, 2016 he fought Carlos Perez for the vacant World Boxing Council FECOMBOX Light Flyweight Title. The result was a Majority Draw. Two months later, he fought for the same title, loosing to lost to chance of Juan Alejo at the Centro de Espectaculos El Jefe, in Monterrey, Nuevo Leon, Mexico.
Internationally, he traveled to the Parkovy Convention Centre in Kiev on April, 2017 to fight for the World Boxing Association Continental Flyweight Title. He lost to Artem Dalakian, who eventually became the WBA champion, by beating Brian Viloria.
Delakian is still the current champion, afer defending against Sirichai Thaiyen on june 17, 2018.
Joseph Landeros reached a 13-0 (13 KO) record, by knocking out Irving Ordaz in 3 rounds, last April at the popular Ruffo Appel Gymnasium in Rosarito, Baja California, Mexico.
All the boxing action Friday begins at 7:00 pm at Big Punch Arena in Tijuana, Baja California, Mexico and will be recorded for tape delayed for national broadcast via LATV Networks.