Ruben Villa weighs in for Tonight's fight against Jose Santos Gonzalez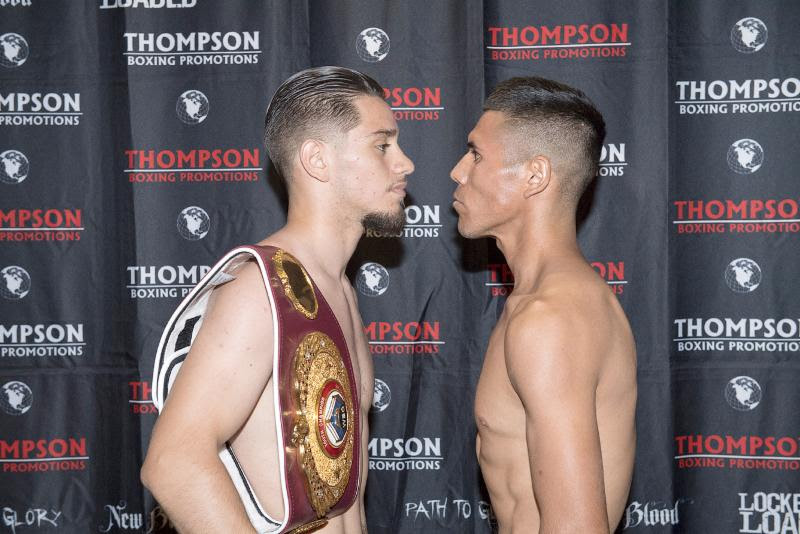 Undefeated featherweight sensation Ruben Villa (12-0, 5 KOs) checked in at a ready 125.8 lbs while his opponent Jose Santos Gonzalez (23-6, 13 KOs) weighed in at 125.9 lbs for their eight-round battle that will take place tonight at Omega Products International in Corona, California.
"We'll be careful not to fall into any traps," said Villa during Thursday's weigh in. "I think he'll want to fight one specific way and we'll show him multiple looks to get him off balance."
Villa is promoted by Banner Promotions and Thompson Boxing.
All fights will be live streamed on TB Presents: Locked n' Loaded via Thompson Boxing Facebook page and ThompsonBoxing.com.
The livestream starts at 8:00 p.m. PT / 11:00 p.m. ET with Beto Duran as the blow-by-blow announcer and Steve Kim providing expert, color commentary.
For regular updates on our fighters, events, and promotions, please check Banner Promotions Facebook Page , and follow us on Instagram and Twitter @BannerBoxing
Photo by Carlos Baeza / Thompson Boxing