Canelo Alvarez slams Gennady Golovkin as a "hypocrite", accuses him of exploiting Mexico to gain fans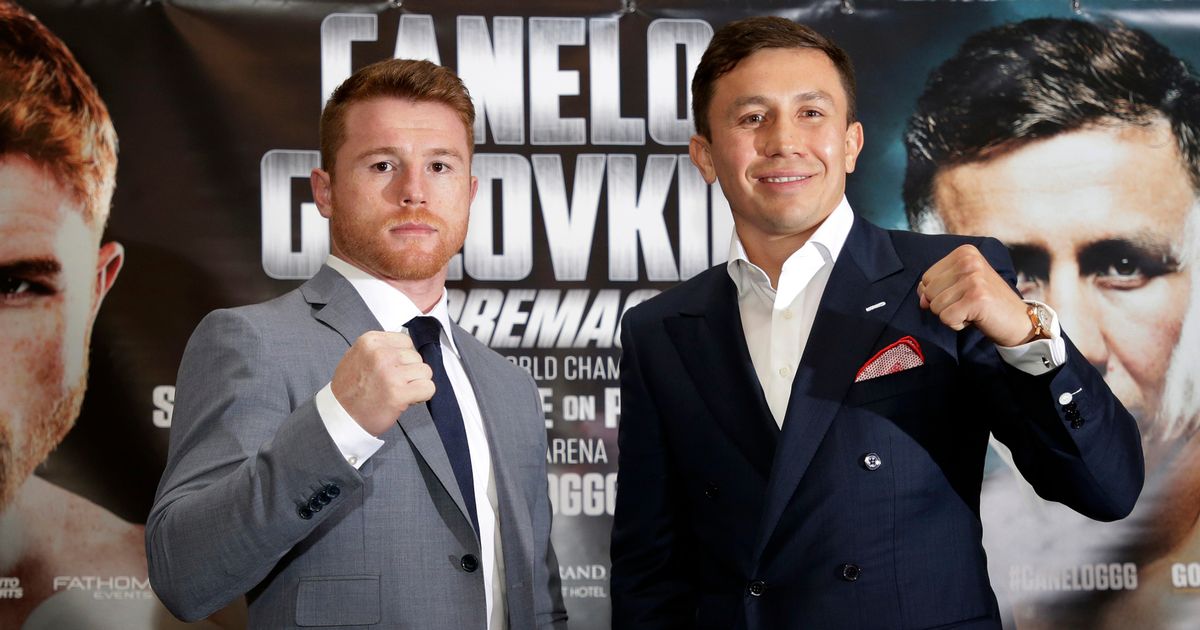 The war of words between Saul 'Canelo' Alvarez 49-1-2 (34) and middleweight rival Gennady 'Triple G' Golovkin 38-0-1 (34) continues to heat up with the Mexican idol branding his former and future opponent a "hypocrite" at an open training session on the weekend ahead of their September 15 rematch at the T-Mobile Arena in Las Vegas, Nevada.
The 28-year-old from Guadalajara held the WBA and WBC middleweight champion to a mildly controversial draw when the pair met at the same venue a year ago.
A May rematch was scrapped when Alvarez submitted a pair of positive drug tests for the banned substance clenbuterol in February, blaming the result on tainted Mexican beef. Golovkin has since been very vocal in his stance against performance enhancing drugs while Alvarez, who was banned from boxing for six months, has given as good as he gets.
The animosity was on full display when the pair of pugilists were questioned by reporters after their open workouts in front of fans and pundits at Los Angeles' Banc of California Stadium on Sunday.
"All of the things that have been said, for me personally, it's very difficult to leave that door open," explained a still bitter Alvarez, who feels he is the victim in this scenario.
Perhaps the most galling aspect of the rivalry for Alvarez is Golovkin's repeated insistence that he fights with a 'Mexican style'.
"It's hypocritical," said Alvarez. "He's a hypocrite. Maybe he uses it to get fans. If something tragic were to occur in Mexico, he wouldn't be there.
"There's no defined Mexican style. There have been many fighters from Mexico who have different styles. My style is mine, I'm Mexican."
Alvarez insists the Kazakh bomber hasn't seen the best of him and says he still has some surprises in store for the undefeated 36-year-old.
"He doesn't know what I have left to show," he said.
Coach Eddy Reynoso said that while Alvarez continues to improve, there is only one aspect of Golovkin's game that has developed since their first meeting.
"At (36) years of age there's nothing else you can teach this guy," said Reynoso. "But they have taught him how to run his mouth off."