An Interview with Dean Sutherland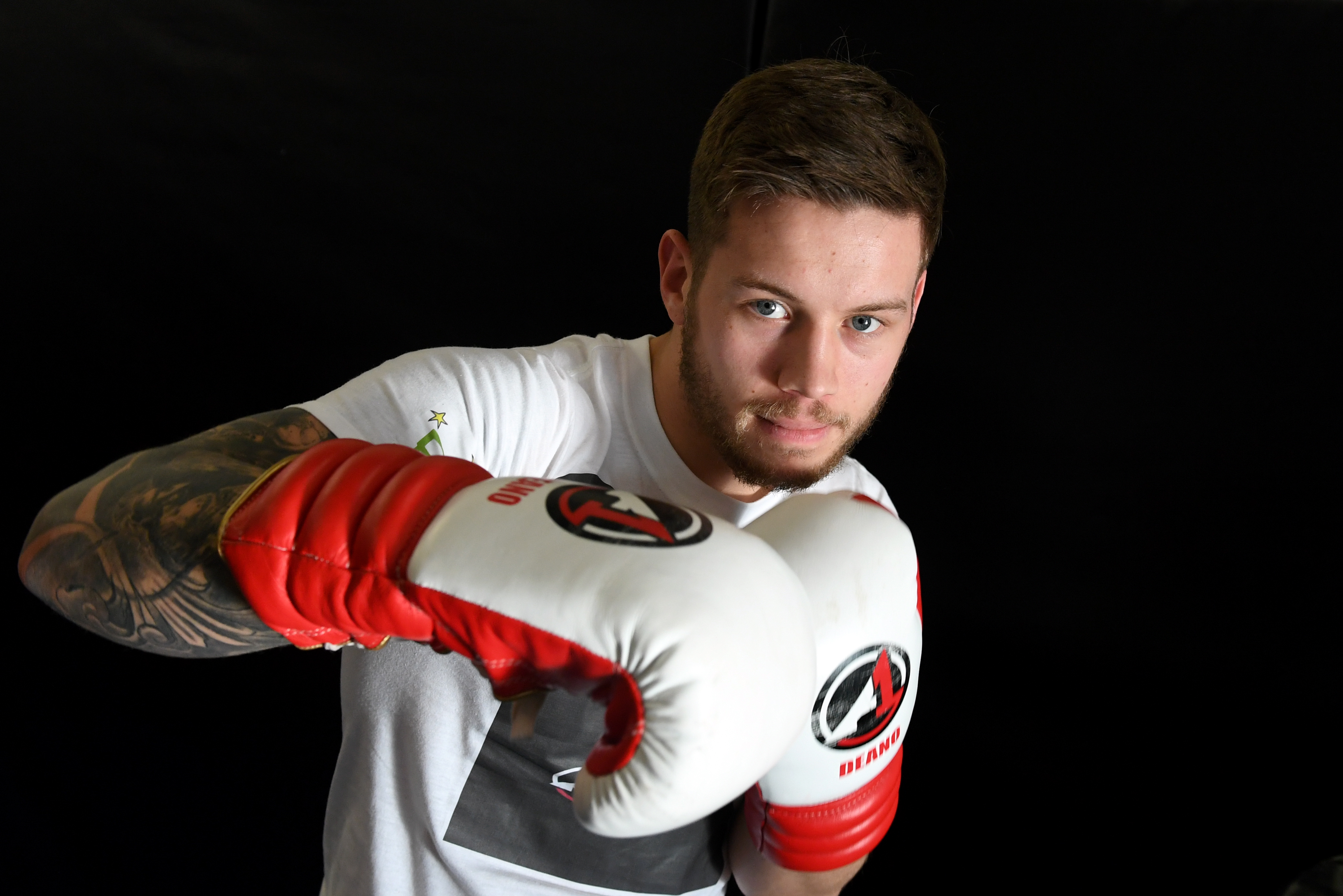 Dean Sutherland put in a commanding performance in only his 2nd fight on Saturday at the Northern Sporting Club show at Aberdeen DoubleTree by Hilton. He recorded a shutout victory of 40 pts to 36 against teak tough Arvydas Trizno, who was vastly more experienced with it being his 110th bout.
In front of a raucous home support, Dean showcased his speed, movement, power and overall class as he dominated Lithuanian Trizno who barely landed a punch.
After a relaxing day off with his family Dean was back at training and as we spoke he gave an honest assessment of how he felt about his performance.
"The fight went very very well, it was good to be able to show not just the power punches that I have but also the variety, hand speed, movement and combinations as well as the confidence I have in myself. The game plan went well but my opponent was very tough and durable and he took a hell of a lot. It was good because it wasn't just one shot that was working, lots of different shots were working and my angles were working well. One thing I know I'm bad for is once I've done something that's really good, I can admire it too long rather than taking advantage of it."
Dean's manager Sam Kynoch was certainly impressed as he commented, "This was as impressive a second outing as I've seen. Dean is the real deal."
Dean, who trains at the Skyaxe club in Dundee, has some very good and knowledgeable people around him including one of Scotland's most skilful boxers ever, Gary "The Kid" Jacobs. Dean explained how the dynamic of his team works.
"I don't get to see Gary as much as I'd like to at the moment and it's only once a month just now, it's good getting a blend of training. Paul Kean Snr is my main trainer and we work on a lot of work on the outside and counter punches. When it comes to getting somebody on the ropes then that's when Gary comes in and gives me great guidance. It's brilliant having both of them training me and giving me advice. I also have Craig Lusby who works more on the tactics with me, he's very good at the watching my opponents and coming up with the correct game plan. Finally, having Adam Lusby on board for the strength and conditioning has been a massive help. Adam has been on board since the start of this fight camp, but already I feel I'm a bit more explosive and durable so I'm looking forward to working with Adam more as we develop."
Looking back and comparing this performance with his first fight which was an impressive 2nd round stoppage of another tough fighter in Victor Edagha.
I asked what Dean felt he had changed since that fight.
"I thought Victor suited me a lot better as an opponent as me being a counter puncher I've got the power to stop people. On Saturday I had to go on the front foot against an opponent who was a bit negative looking to survive and didn't throw a lot of shots back. I do feel if he had come forward and thrown some shots I could have possibly got him out of there. To be fair though I thought it went really well on Saturday and it was an improvement from the first fight. I was fast and throwing some good double and triple punches. At one point I threw four left hooks in a row which usually only happens on the bags but that just shows that the muscle memory is there which is a good sign. I'm just getting straight back down to training as I have my next fight on 30th November. It will be another 4 rounder but that will probably be my last 4 round fight and we will move on to the longer rounds next year."
This was Dean's first outing in front of his hometown crowd and he admitted that it was great to be under the lights in Aberdeen.
"The atmosphere was electric; it was a small venue with a low ceiling so the echo and noise were amazing and a lot louder. Out of 300 people there I sold 130 of the tickets in 2 weeks and was screaming for more as I had another 100 waiting for tickets, so we hopefully are looking at potentially bigger venues further down the line."
Finally, I wanted to know what statement Dean felt he made in his second fight.
"There are a lot more tools in the bag than just one punch power, people should definitely keep an eye out for me and in the next fight, I'll make sure I get the stoppage!
Dean would like to thank his sponsors who are supporting him on his journey and help to make his training much easier: A1 Fight Gear, MSK Aberdeen, JK Fine Foods, Parts 4U, Revive the Finish, James Lamond Plumbing, Total Scaffolding, Malone's Glasgow, 1st Class Cleaning and Bancon Group.