Gennady Golovkin says he could one day be friends with Canelo Alvarez ahead of historic fight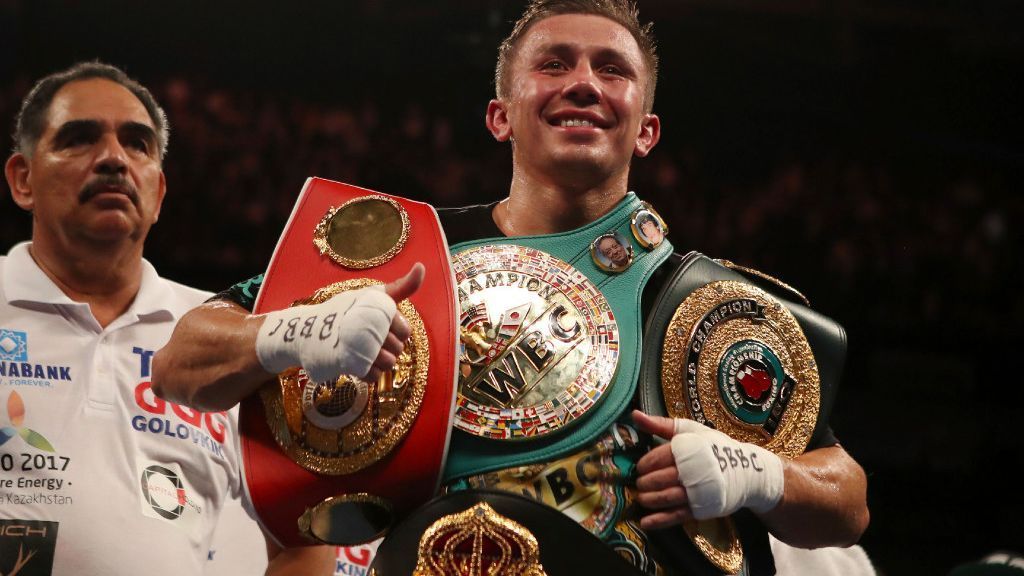 For the past year the bad blood between Gennady Golovkin and Saul 'Canelo' Alvarez has threatened to boil over.
Ever since their controversial draw last September that split fight fans and pundits alike, the animosity has continued to build. The situation was further exasperated when Alvarez twice failed drug tests conducted in February that resulted in the May 5 immediate rematch being aborted.
The 28-year-old Mexican has blamed the results on tainted beef; the middleweight champion has alleged he could see injection marks "all over Alvarez's body" the last time they fought.
It is hard to imagine a situation where Golovkin and Alvarez could be in the same room without being at each other's throats.
But the 36-year-old Kazakh bomber believes there will be a time when the pair will bury the hatchet.
"I have seen it often in the past," Golovkin was quoted in the Daily Mail. "Great champions, legends, happy to bump into each other at fights and conventions down the years following their own great fights.
"Many become close friends. A bond comes from sharing a great fight. I believe Canelo and me will become close in the future. OK, not best friends but we will come to understand each other better.
"It is not easy. This is only for special people. I watched Sugar Ray Leonard and Marvin Hagler. That was a huge fight, a history fight. Now this fight of our is similar. A history fight.
"Maybe my son and young people like him will watch us and then, later, at times in the future ask each other 'Do you remember the night Triple G fought Canelo?'
"If we do this right, if we both reach out for victory, we will have our history fight. The winner will be the pound-for-pound champion.
"If I beat Canelo it will be one big step closer to being a legend. But we can both define our legacy."