Tributes flow for Enzo Calzaghe who passes away aged 69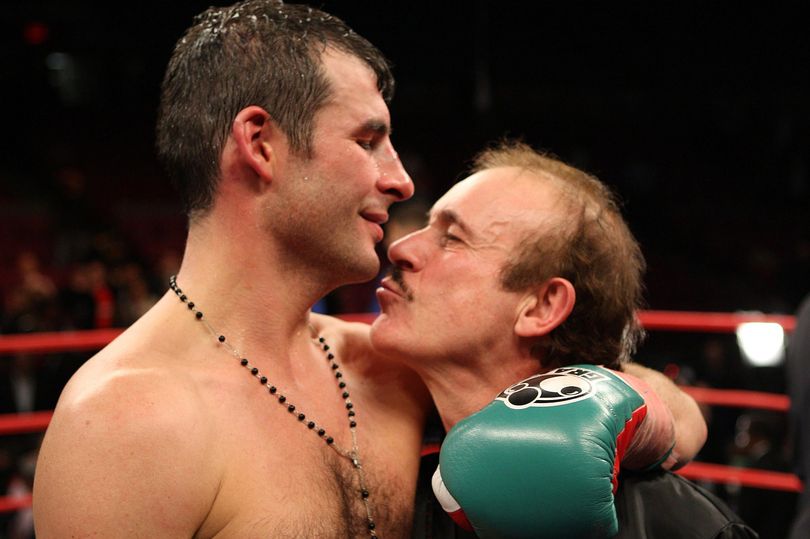 Boxing trainer Enzo Calzaghe has passed way at the age of 69.
The Italian-Irishman, who was born on the island of Sardinia in Italy in 1949, forged a successful career as a boxing trainer from his base in Wales, guiding Enzo Maccarinelli, Gavin Rees and Nathan Cleverly to world titles.
Calzaghe also trained his son Joe Calzaghe to become the WBO super middleweight champion of the world, a title the 'Italian Dragon' defended a remarkable 21 times.
Calzaghe masterminded his son's extraordinary career that saw him defeat future hall of famers Bernard Hopkins and Roy Jones Jr as well as delivering dangerous Dane Mikkel Kessler his first loss in a world title unification bout. Joe Calzaghe retired undefeated with a record of 46-0 (32) in 2008.
Tributes to Calzaghe have been pouring in on Twitter.
"Gutted to hear my old pal Enzo Calzaghe has passed away," wrote former interim WBO super featherweight titleholder Alex Arthur. "Had some great times with him. Devastated for Joe and the boys and the rest of the family."
Former WBO super featherweight champion Barry Jones said: "Enzo Calzaghe was a superb trainer. That spell when he had Rees, Enzo and Calzaghe as world champions was superb."
Anthony Crolla, former WBA lightweight champion, added: "Such sad news to hear of the passing of Enzo Calzaghe. Was lucky enough to chat to him a few times, was a great guy. Thoughts and Prayers with all the Calzaghe family. Rest in peace."
Former world title challenger Gary Lockett said: "Sad news regarding the passing of Enzo Calzaghe. Thoughts and prayers go out to Joe and family."
Former Welsh football player John Hartson wrote: "Gutted to hear Enzo Calzaghe has passed.. mastered the career of son joe. True gent and a great father and friend. So sorry"
Recently retired super middleweight contender Paul Smith said: "Absolutely gutted to hear the news that Enzo Calzaghe has passed away. A lovely man who achieved the ultimate dream as a trainer in training his son to be one of the best this country has produced. Always had time for a talk and a bit of advice…"
Boxing pundit John Rawling said: "I am hearing Enzo Calzaghe has died. Mad as a hatter. Always great fun and trained one of our very best. My condolences to all the family."