Ryan Davies Feels Like A Winner Despite Defeat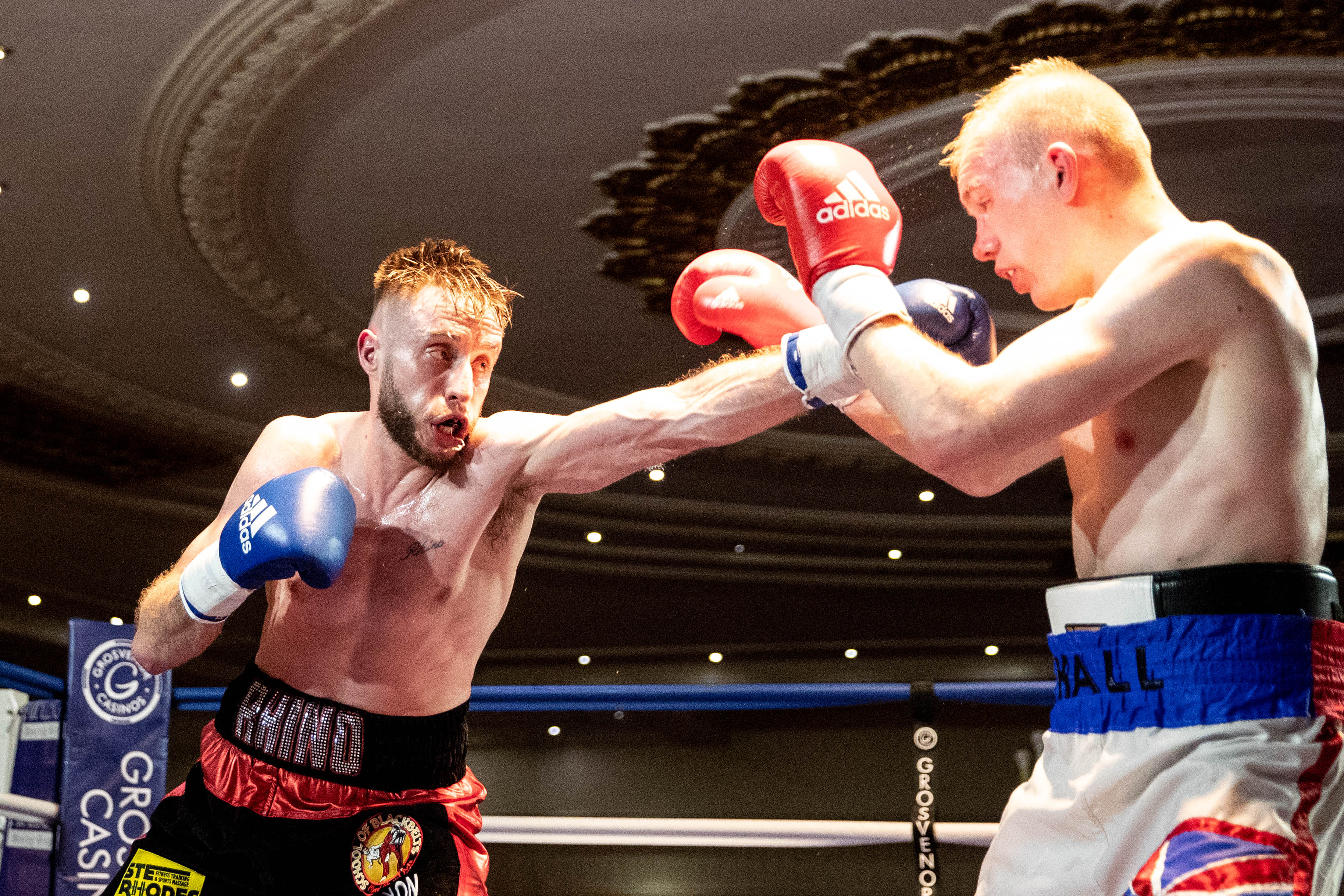 Ryan 'Stewart' Davies feels like a champion despite a rebuilding process towards another title shot beginning on Saturday.
Davies laces on the gloves again no longer undefeated after an unsuccessful tilt at a welterweight belt in the summer.
There will be something to prove and a new understanding of what's required afoot when he appears at Walsall Town Hall on Saturday (September 22).
Davies knows what it's like to top the bill and put it all on the line for glory, after an exciting point loss to the experienced Rob Hunt in July.
A bloodied Davies kept coming at a taller and craftier former Midlands champion, only to be outpointed on the scorecards for the eight-round British Challenge crown.
Referee Shaun Messer had it 78-76, a two-round advantage to Hunt, with Davies wearing a crimson mask at the finish after being cut above the left eye in the last round.
The blood and guts required to make that clash at the Kings Hall in Stoke-on-Trent has convinced Davies his time will come as a pro boxer.
The 25-year-old former kickboxer, from Tividale in the Black Country remains involved in his former calling, too, and still works as an instructor at Oldbury's School of Black Belts.
He's registered for the sweet science as 'Stewart Davies', using his middle name as his first name as there's another Ryan Davies in the paid ranks.
"Me and Hunt both had sore hands after the fight, which is hardly surprising, so I took a couple of weeks off training to rest and recover," he told bcb-promotions.com.
"I went on holiday abroad, then I ticked over in my own gym and went back to work with the BCB lads. I knew I'd be out again in September. I was cut against Hunt, too, we clashed heads in the last rounds and I ended up with a gash on my left eyebrow. That's fully healed now.
"It was an exciting fight, I learned a lot and the only disappointment for me was that I lost. I wasn't that bothered, because of my performance.
"If I'd gone out there and got stopped early on, or been schooled in every round, then I'd be worried but I played my part and pushed him.
"It was entertaining and everyone enjoyed watching it, including my own supporters, and maybe it put me on the map for being in exciting fights.
"I could have got to a 15-0 winning record boxing journeymen, but that was never my intention. I wanted tests that could show me where I'm at.
"Rob was excellent, I knew from the first round how fast his jab was and he knew how to beat someone like me, who didn't have his experience.
"I tried little things against him, as best I could. Some of them worked, some of them didn't. We weren't miles apart, it was close at the finish. If it hadn't have been for the cut, it might have been closer and I feel like I proved I can compete at that level. Next time, I'll be better prepared.
"Getting a Midlands title shot is still my goal and if it doesn't happen at welter, I'll drop to super lightweight. I'll jump at whatever chance I get.
"I'll come back on Saturday night a better fighter than when I faced Hunt, I'm confident of that. I'll get the win I wanted there and move forward."
BCB Promotions' show is topped by Tyler Denny versus Reece Cartwright for the English Middleweight Title whilst the undercard also features James Beech Jr, Ryan 'Stewart' Davies, Dani Hodges, Conah Walker, and Troi 'the Hawk' Coleman.
Tickets, priced at £35 standard and £65 VIP ringside, are on sale now from the Town Hall Box Office on 0845 111 2900. It will be £40 for entry on the door.
The Grosvenor Casino Walsall, on Bentley Mill Way, are the show's headline sponsors. They will host the weigh in and after-show party (over 18's). Fight fans can receive a ticket for the show, a bet, burger and beer at the casino post-fight, plus a free taxi from the Town Hall to the casino, and watch AJ versus Povetkin on the big screens for just £40! Interested in this special offer? Call Dawn now on 01922 645 222 or email sm.gc-walsall@rank.com.