Callum Smith confident he has the power to hurt George Groves in WBSS final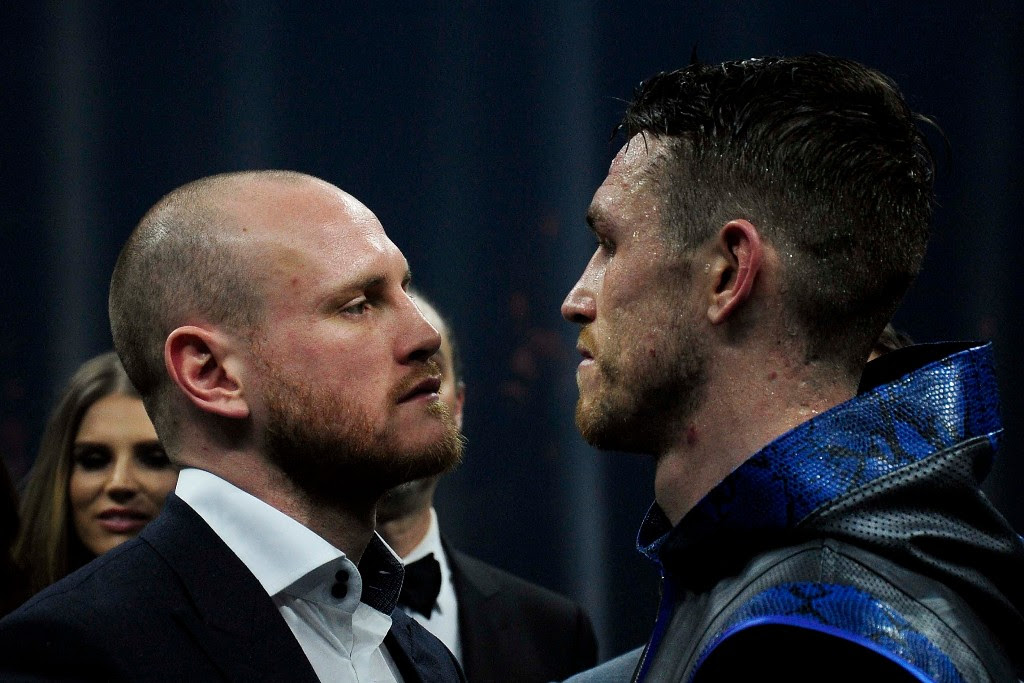 Callum Smith 24-0 (17) has had to go the long way to land a world title shot.
The 28-year-old Liverpudlian, who faces George Groves 28-3 (20) for the WBA super middleweight championship and the vacant Ring magazine title in the World Boxing Super Series final in Jeddah, Saudi Arabia this Friday night, has previously been linked to fights with Anthony Dirrell and Badou Jack for the WBC 168-pound title.
"It's such a relief because a world title fight has been a long time coming," said Smith in an interview with The Ring this week. "I've been here, there and everywhere when it comes to possible title shots, and I've finally got the one I wanted. It's a good fight, George Groves is a very good champion, but I believe I'm the better man and, stylistically, he's there for the taking.
"If I beat George Groves, I'm the Ring Magazine champion and the best in the division. The others can call themselves world champions, but I'm number one and they'll have to beat me.
"Only boxing people really understand there's being world champion and there's being the best in the world. That's what I want to achieve Friday night."
The 6-foot-3 Smith will enjoy and almost four-inch height advantage over Groves, but the 30-year-old from Hammersmith has faced the higher level of competition with solid victories over Martin Murray, Chris Eubank Jr and Fedor Chudinov and hard-fought losses against Carl Froch twice and Badou Jack.
"George has shown that he can play the patient game or he can come out and get stuck in," Smith said. "I believe I can do both myself, but it all depends what happens on fight night. Either way, I can come out on top.
"I think it'll be exciting because we're both pretty heavy-handed. It may be a patient start with us both trying to set traps, or it might catch fire early and be a bit of a shootout. You've got to be prepared for anything at the highest level and we've prepared for many different scenarios."
Both boxers are known to be heavy-handed and conventional wisdom suggests this fight will not be going the distance. The winner of this bout may well be the man who can take the better shot.
"A lot of people are questioning if I can take a shot," said Smith. "I've shared the ring with punchers and my chin has always held up. I'm confident in my own chin, but I'm not invincible, and I don't want to take any unnecessary shots.
"On the other hand, I've seen George hurt many times. To see that done so many times gives you that belief, 'If they can do it, I can do it.' I believe in my power and I know I can hurt him. I can't go in and just load up, but I know if a shot lands, I can get him out of there."