Paady Barnes ready to bounce back from lone career loss, thanks Belfast fans for support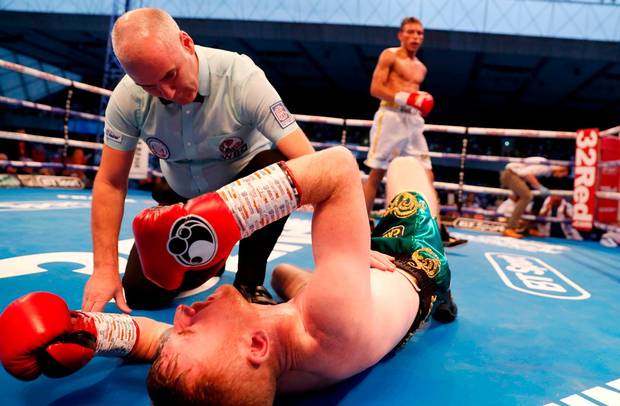 Belfast flyweight Paddy 'The Leprechaun' Barnes 5-1 (1) is looking forward to bouncing back from his lone career loss after being stopped in four rounds by WBC champion Cristofer Rosales 28-3 (19) at Windsor Park in August.
Fighting on the undercard of Carl Frampton versus Luke Jackson, Barnes was knocked out by a right to the body from the hard-punching Nicaraguan champion.
But Barnes insists he still has what it takes to climb to the top of the punch-for-pay ranks and is keen to get a second crack at a world championship.
"Obviously, it was devastating to lose. The fight was just starting to heat up and everyone would've have enjoyed it because it'd have been even better in the middle and late rounds," said Barnes, 31, to the News Letter.
"I'm still gutted about losing but it was for the best belt in boxing. It'll be hard to get that chance again so for now my focus is on different belts."
The support from his hometown has helped Barnes overcome the loss and drives him to get back in the ring.
"Walking about Belfast, people will stop me in the street and tell me to get back in there," he said. "A lot of people want me to get back in as soon as possible and the fact my fans are supporting me means a lot.
"It really gives you a positive boost. People will sometimes ask if it annoys me being asked to stop for pictures but it doesn't – because nobody could stop you and know who you are. Instead, people recognise my achievements and who I am. That's my way of giving back."