What does Nonito Donaire have left heading into World Boxing Super Series matchup vs. Ryan Burnett?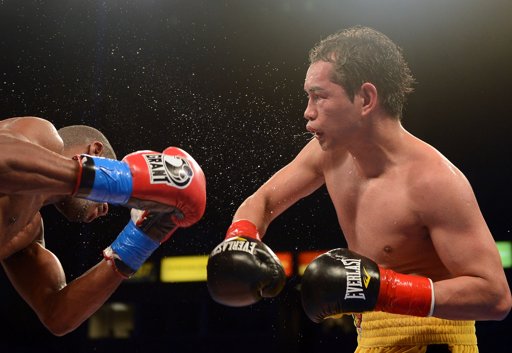 It's been a long and winding road for former multi-division world champion Nonito "The Filipino Flash" Donaire. At 35 years of age, we have seen Donaire go through all kinds of phases in his career, from electrifying knockouts on HBO, to heartbreaking losses to world class fighters, all of this across many weight classes.
All one has to do is flash back to Donaire's signature performance, a thrilling second round knockout of Fernando Montiel in Las Vegas, in February of 2011, to get a sense of just what he has been through in his career. Fighting at the Mandalay Bay on HBO, Donaire vs. Montiel was considered a big fight, yet Donaire was electric. A huge counter left hook floored Montiel and a barrage of punches finished it moments later.
The victory was shocking and brought back flashbacks to Donaire's breakout performance against Vic Darchinyan in July of 2007. Donaire, an underdog in that contest, caught Darchinyan with a counter and finished him off to score a huge upset that put him on the map.
Donaire, who lost his second professional fight in 2001, reeled off victory and victory for several years and it wasn't until 12 years later, versus Cuban great Guillermo Rigondeaux in April of 2013, that he was spoiled in the ring. Donaire lost a unanimous decision in that contest and never seemed to get on track. And in the wake of that defeat, his career has been filled with highs and lows.
The lows have included losses to the likes of Nicholas Walters, who stopped him in brutal fashion in the sixth round, as well as Jessie Magdaleno and Carl Frampton. Magdaleno and Frampton both won decisions over Donaire, yet, to his credit, Nonito gave solid accounts of himself in each contest.
Mixed in with those defeats have been some solid victories, as Donaire regained a championship by defeating Cesar Juarez in December of 2015.
And now, in front of him, Donaire (38-5, 24 KO's) has another shot at a title vs. the WBA's "Super" champion at bantamweight, Ryan Burnett. Burnett is nine years Donaire's junior at 26 years old, and he carries a 19-0 record with nine knockouts. Burnett has also held the IBF bantamweight title, but only his WBA strap will be on the line vs. Donaire.
Why is this such a daunting task for Donaire? For several reasons actually. For one, Donaire will be dropping down in weight to the bantamweight division once again, and for a 35 year old who has been competing for 17 years as a professional, that's asking a lot.
Second, Donaire will be traveling to foreign soil, as the match will take place at the SSE Hydro in Glasgow. So he is clearly an underdog in this one. Donaire has also had some performances recently that have been up and down, as he has been a bit erratic in the ring.
On boxing forums, fans have called Donaire "shot" and "past it", yet he has yet to be run out of the ring, aside from the Walters scrap. In Burnett he will have to bring his best game and hope that his power can somehow come into play vs. his younger foe.
It's obvious that Donaire is a hall-of-fame worthy fighter, but he will have to flash back to his golden days and recapture some of his magic if he wants to pull this one out.