Ultimate Boxxer Sam Smith has title fights in his sights
Ringnews24.comRingnews24.com: What was your main inspiration in getting involved in boxing?
"I've always been around boxing, my uncle Les Stevens was a Southern Area heavyweight champion from Reading, he once fought world champion John Conteh in February 1974 and lost by just two points in the same year that Conteh won the WBC world title. My uncle Tommy Dunn was also a Southern Area champion from Reading, he won it at lightweight in December 1974, and I'm really close to Johnny Frankham, who was a British light-heavyweight champion, also from Reading. I did well as an amateur, I won the CYP's in 2010 and the Golden Gloves twice in 2007 and 2008, and got a silver medal in the Three Nations in 2009."
Ringnews24.com: You are currently (5-1), what are your thoughts on how your career is progressing so far?
"I think its progressing really nicely, so far. I've got eight-rounds under my belt, I've learnt a lot and experienced a lot for someone who's only had six fights. I would've liked to have had more but there's been a few injuries and cancellations along the way, but I've got a great opportunity ahead with Ultimate Boxxer up next, live on Channel5."
Ringnews24.com: Do you always stay in shape between fights?
"Yeah, I'm never out of shape, always ticking over. If I've got a week off it'll be very rare that I go up in weight much, probably go up to 5lbs over, tops. I'm always in shape. I don't want to be training just to lose weight, I want to be focused on a game plan and tactics.
I actually do things a little differently, I always train at my fighting weight around 175-177lbs, I don't like carrying the extra weight or dropping too much before weigh in. I even like a same day weigh in, probably the only boxer in the world who does!
I did it so many times as an amateur I'm just used to it and drying out then refuelling bloats me, my body just doesn't agree with it. I'd rather be lighter, knowing I can eat and drink on the day of the weigh in. I'd rather be eating my meals, good sized portions, and being strong at the weight. It's weird, I know, but it just works for me and feel comfortable doing it."
Ringnews24.com: Who is the toughest opponent you have fought to date?
"Toughest opponent would have to be my loss to Kirk Garvey, I knew what we were up against because he had double the amateur and pro fights than me, so we knew that would count for something, but I wasn't a million miles out and the judges had me up by one round, I think.
That type of fighter and that experience can only bring me on, I definitely learnt a lot from that fight, I dropped him in the first-round and all that adrenaline surge fired me up and I went to take him out because he was on unsteady legs but he weathered storm, and I went back to corner worse off than him because I had emptied the tank, which wasn't in the game plan. I should have set him up behind the jab and not gone looking for it, when you go looking you never do find it, that's what I find. The shot that normally hurts them is the one that surprises even yourself most of the time.
Ringnews24.com: What is the toughest part about being a professional boxer?
"Toughest part is the sacrifices you make – not being with family, getting up extra early in the morning, never going out, and just not being able to enjoy life like other people do."
Ringnews24.com: What would you say is your biggest win to date?
"Over my whole career, I'd say winning the Golden Gloves for the first time in 2007 against a boy they said I had no chance with. I had eight bouts, lost three, he'd had 12 and lost once, and he was stopping everybody in his way. Ronnie Legg, his name was, and he boxed out of Dagenham. Strangely, he retired soon after that in the following year, but he was so talented. We were only around 15 at the time but it's my most memorable win because I was such a big underdog and it was my first national title."
Ringnews24.com: Who would you like to fight in the near future?
"I'm just going to take each fight as it comes, I don't usually call out people, but I would like the Southern Area title next year, so whoever has got that at the time."
Ringnews24.com: Are there any plans to fight for any titles soon?
"I've got the Southern Area title in my sights. I'll obviously go for the English or any other titles that come up in the meantime, but I've had the Southern Area in my sights for the last year or more. Both my uncles won the Southern Area, so I want it as well.
I know I only had four fights when I boxed for the eliminator for it against Garvey, but really that fight between us should've actually been for the title and not an eliminator, because Anthony Yarde had the title on the day we fought on March 10, and by the following Monday, two days later, the title was vacant! I know Garvey's fighting for it on November 3, the day after my Ultimate Boxxer tournament, so I'd happily fight the winner next."
Ringnews24.com: What are your dreams to achieve in the sport?
"Just want to go as far as I can go, I know it's a hard sport, but I've got a good team behind me and can't see why I can't go far."
Ringnews24.com: Where would your dream venue be?
"Probably Madison Square Garden, always fancied that. I know Vegas is the dream, but MSG is probably the most iconic, I believe."
Ringnews24.com: What do you want to be remembered by when you eventually retire?
"I want to be remembered for being in great fights and giving it 100 per cent and never ducking anyone."
Ringnews24.com: If you could fight any boxer from history, dead or alive, who would you want to fight?
"Tough one, got to think of someone who's light-heavy, so I suppose it's got to be Roy Jones Jr. He's a legend and could learn a lot from him. I met him at the Spit and Sawdust Gym in Kingston at a charity event. I always used to watch his old boxing DVD's, he's a legend to win that amount of titles at different weights.
I sparred with Enzo Maccarinelli to help him prepare for his fight with Roy Jones in December 2015. I can't believe he's still fighting now, I know money's tight in this sport, but your health has got to come first."
Ringnews24.com: What is going on with your boxing career now – can you tell readers when, where and against whom you will be fighting next?
"The career is going really well, I'm really pleased with my progress. The next step is on November 2 at The Indigo at The O2 for the Ultimate Boxxer II tournament."
Ultimate Boxxer II takes place on November 2 at The Indigo at The O2 and features former English light-heavyweight champion Joel McIntyre (17-2); seven-time national amateur champion John 'Johnboy' McCallum (11-1), from Edinburgh; highly-touted, unbeaten 6ft 6in star Shakan Pitters (7-0), 29 from Birmingham; courageous Dec 'Kyd Nytro' Spelman (12-1) who returns to the biggest stage yet since his tragic fight with the late Scott Westgarth; Southern Area title contender Jordan Joseph (7-2-1); British Challenge belt champion 'Dazzling' Darrel Church, (7-2-1); Frimley's fledgling pro Sam Horsfall (2-0); and Paddy Fitzpatrick's protégé 'Sniper' Sam Smith (5-1).
Love Island's Idris Virgo (2-0) appears on the undercard as he takes part in his first appearance in the ring since his stint on TV's most popular reality TV show.
The life-changing £50k prize money and the newest honour in boxing – the sought-after golden robe bestowed personally by Ricky Hatton, await the winner of the ground-breaking new tournament that mixes sport with youth culture and entertainment, with Britain's biggest DJ Charlie Sloth in attendance alongside many other VIP guests.
Founded on a desire to make the professional game more accessible for boxers and fans alike, Ultimate Boxxer II will be shown on multiple platforms for all generations, with live coverage on Facebook via UNILAD from 8.15pm, before going live on Freeview on Channel 5Spike from 10pm.
Follow Ultimate Boxxer on Twitter: @UltimateBoxxer
Follow Ultimate Boxxer on Instagram: @UltimateBoxxer
Follow Ultimate Boxxer on Facebook: Ultimate Boxer Official Facebook
Follow Ultimate Boxxer on YouTube: Ultimate Boxxer Official YouTube Channel
Ultimate Boxxer partners with: UniLad, Spike, MyProtein, Ticketmaster, AXS, Voltarol, Indigo at The O2
Interview Credit: Tim Rickson
Read more articles about: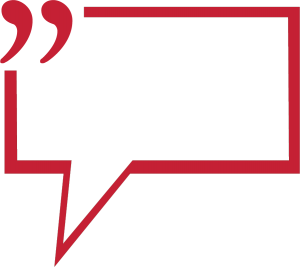 Click Here, If you wish to add a COMMENT to the above article or any of the Ringnews24 boxing articles.