Tony Bellew admits retirement will be difficult after he wins undisputed cruiserweight championship from Oleksandr Usyk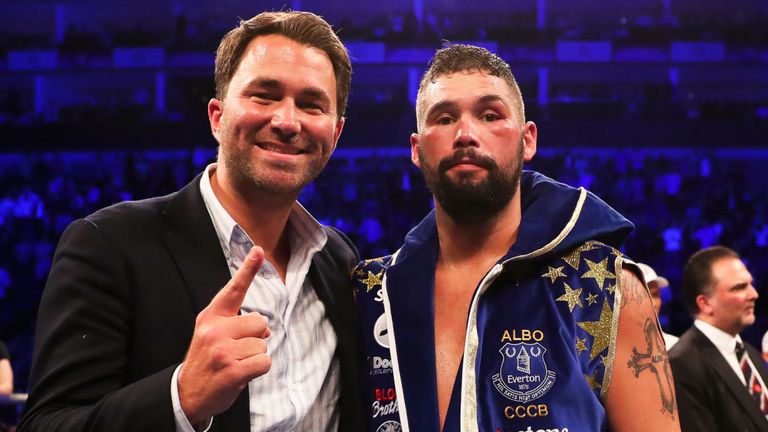 Tony 'Bomber' Bellew 30-2-1 (20) has admitted it will be hard to walk away from boxing if he defeats undisputed cruiserweight champion Oleksandr Usyk 15-0 (11) at Manchester Arena in Manchester on November 10.
The 35-year-old will attempt to lift the WBA, WBC, WBO and IBF world titles from the unbeaten 31-year-old Ukrainian southpaw.
"I married the girl of my dreams [his long-term partner Rachael] in July. She wasn't happy about this [fight]," Bellew told the Press Association Sport.
"It might just be it [his last fight]. It should be and I want to say it is. But it is going to be very tempting when I have all four belts…
"Saying that, I think it is, because when I have all four belts, I don't think anybody could ever label me the underdog again, and I think when you can't be labelled the underdog any more, it's time to walk away.
"But there's a lot of action to take place between now and then. So we'll just see how it goes. Let me get there first and see what happens."
The Liverpudlian will enter the fight a substantial underdog, a role he says suits him well.
"I'm the underdog in life," said Bellew. "I was never supposed to win the things I've won, I was never supposed to do the things I've done, and I was never supposed to earn the amount I've earned.
"I've won in life. I've clocked the game. I'm a winner. I only have to go home to understand how much I've won in life, by what I have in the four walls at home.
"I've created a lifestyle for myself (so) that, no matter what happens from now on, I've won – I really feel like that and I'm very, very happy.
"But I'm the only fool who would really put that all at risk once again."