Tony Bellew: "UK is the home of world boxing"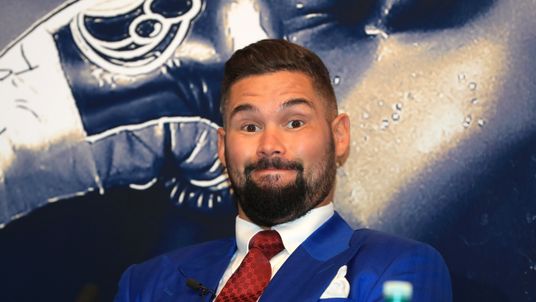 When Bellew decides to hang up his gloves, he should consider becoming a boxing promoter. Bellew has the charisma and knowledge to help young fighters achieve their dreams.
When Tony Bellew talks, people listen – He has become the new Paulie Malignaggi and isn't shy when expressing and sharing his honest opinion.
Bellew is very confident in front of the cameras and is very good at promoting as he highlights what USA have to do to make grow the sport of boxing and it's fighters.
Tony Bellew added:
"You've got to remember the names that you guys [U.S.A] have produced. Boxing needs to come alive in this country again. I'm hoping Eddie [Hearn] can bring it here; our country is thriving better than it's ever been.
"UK is now the home of world boxing. We just don't fill stadiums, we fill football arenas and we don't just do it on a one off. We do it all the time, ninety thousand seat stadiums and eighty thousand seats stadiums in Wales. When a fighter is too big for a twenty thousand seat arena , he literally can't go because the fan demand is too big."
Watch the full interview below:
Video Credit: IFL TV
Read more articles about: