Keith Thurman not impressed with Terence Crawford, says he is 'barely a champion' and discusses Errol Spence fight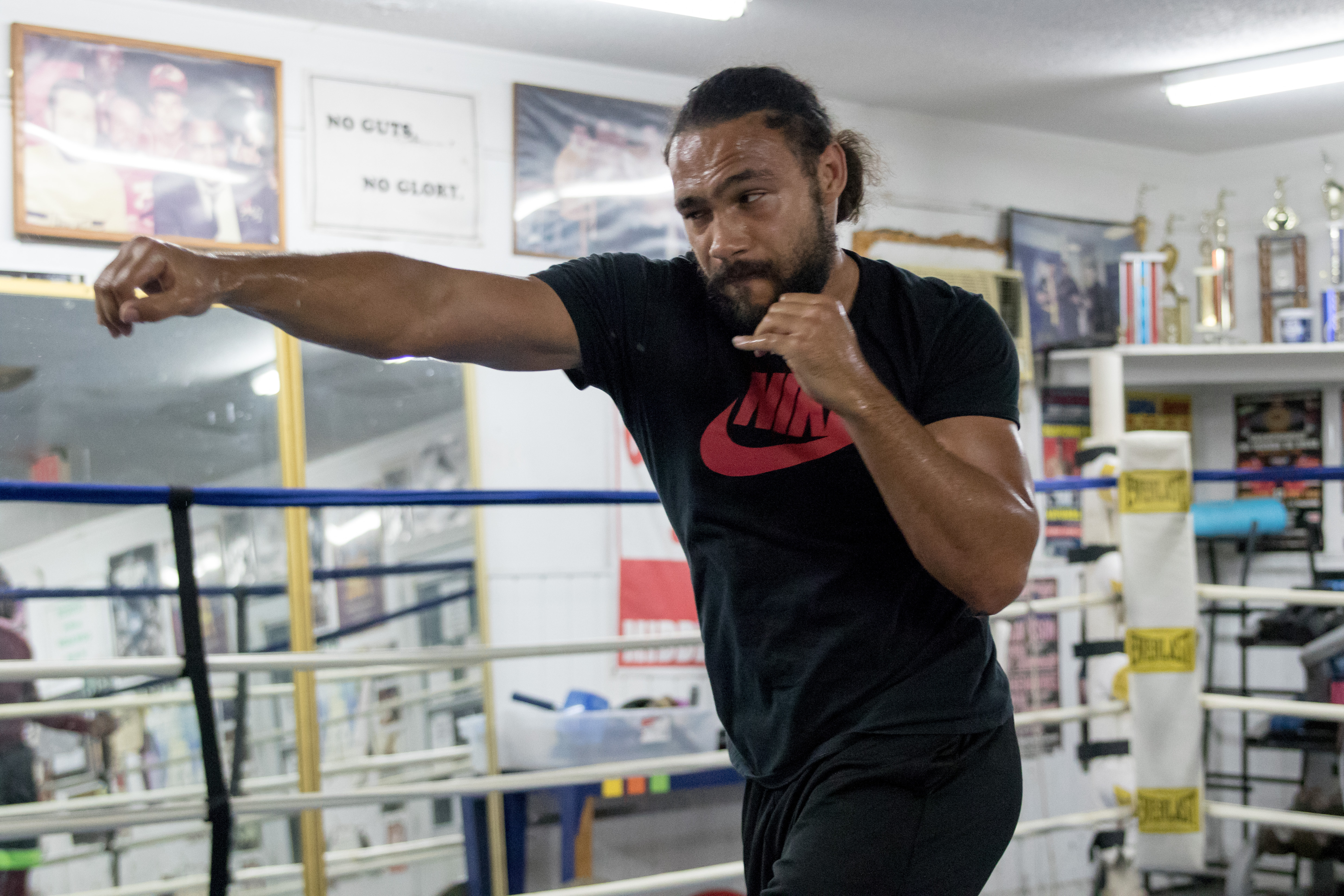 It's been a few days since we have taken in Terence Crawford's latest victory, a 12th round TKO over very tough Jose Benavidez Jr. The fight took place in Omaha and by reports it generated over 2.2 million viewers while airing on ESPN, a pretty big success by all accounts.
And Crawford was able to raise his stock even more, as he is now 34-0 with 25 knockouts after overcoming a slow start and dominating the second half of the fight. The welterweight division continues to be one of the hottest in the sport, as Crawford, the WBO champion, is joined by IBF champion Errol Spence Jr., WBC champion Shawn Porter, and WBA champions Manny Pacquiao and Keith Thurman.
Thurman recently weighed in on all aspects of the welterweights, in an interview with FightHub, and doesn't seem impressed by Crawford just yet.
"I don't know. I don't think he's even fought any welterweight yet," said Thurman of Crawford. "I mean to me, I'm sorry to say, but he's barely a champion. You know what I mean. That Australian [Jeff Horn], give me one eye, give me one arm, I would've beat that boy."
Thurman hasn't fought inside of a ring since March of last year, when he won a decision over Danny Garcia. People have wanted to see Thurman vs. Spence for a while but Keith has his own view on the matter.
"I don't care if they don't understand boxing," Thurman said of the public. "Most people don't know sh*t about boxing. You know, one of my favorite quotes from the Mayweathers, and I don't really enjoy quoting the Mayweathers, you know what I mean, but it's real. Most people don't know sh*t about boxing."
Now real reports on what is next for Thurman but he admits that he needs a tune-up. He does hold a close win over Shawn Porter a few years back, but who knows what is next.
"I haven't boxed for a long time now and I wanna get back in the ring," said Thurman. "Of course it's gonna be a tune-up, and then a rematch fight [against Shawn Porter] is a respectable fight. To act like it's not a respectable fight is retarded. But at the end of the day, why do you want Keith and Spence? Why?! [Because it's] #1 vs. #2. Okay. Of course the world of boxing wants to see #1 vs. #2 because they wanna know does #2 become #1, or is #1 that dude."
Thurman believes Spence should be happy being the number two man in the division, behind him.
"In my book [Spence] is #2 and he deserves to be #2 because if there wasn't Keith Thurman, Errol Spence would be #1," said Thurman. "That's because I hold greater credentials than he does, I've accomplished a little bit more than he has, and I just was in the spotlight before he was. At the end of the day I'm #1 for a reason, he's #2 for a reason."
Thurman knows people want the fight but knows how the business works.
"The reason you guys wanna see the fight, there's a good reason, but I'm not gonna come off this big of a layoff, have a tune-up fight, and fight the #2 fighter in the world. That's just not how it works," said Thurman.