Julio César Chávez – The Great Mexican Fighter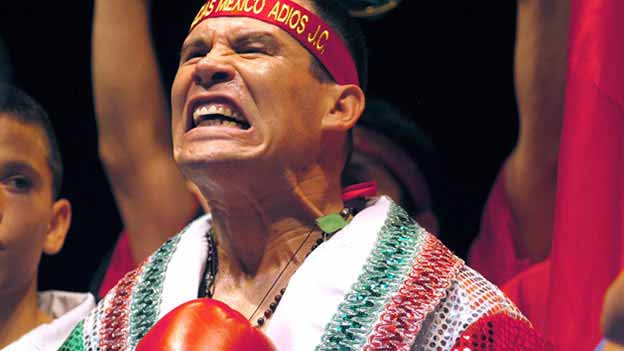 Julio César Chávez was born on the 12th July 1962 in Ciudad Obregon, Sonora, Mexico. His father, Rodolfo Chávez, worked for the railroad and Julio grew up in an abandoned railroad car with his five sisters and four brothers. He came from a poor family and became a boxer for money, he stated: "I saw my mom working, ironing, and washing people's clothes, and I promised her I would give her a house someday and she would never have that job again. He began boxing as an amateur at the age of 16 and he then moved to Tijuana to pursue a professional career………
He was known for his devastating body attacks, punching power, remarkably strong chin and the relentless stalking of his opponents. He ranks number 8 on BoxRec ranking of the greatest pound for pound boxers of all time, number 24 on ESPN's list of "50 Greatest Boxers of All Time" and ranks number 18 on the Ring Magazine's "80 Best Fighters of the Last 80 Years".
In 2010 he was inducted into the prestigious International Boxing Hall of Time for the Class of 2011. He is the father of current boxers Omar Chávez and the former WBC middleweight champion Julio Cesar Chávez Jnr.
Here's how this great legend's career has unfolded……..
Julio made his professional debut at the age of just 17 on 4th March 1980 against Miguel Ruiz in Sinaloa. At the end of the first round Chávez landed a blow that was ruled a disqualification in the ring and Ruiz was declared the winner. However, the next day his manager Ramon Felix consulted with the Mexican boxing commission and after further review, the result was over-turned and Chávez was declared the winner.
On 13th September 1984, Julio won his first championship belt, the vacant WBC Super Featherweight title by knocking out fellow Mexican Mario "Azabache" Martinez at the Grand Olympic Auditorium in LA. Martinez had been the betting favourite in the bout due partly to his previous victory over former WBC world champion Rolando Navarette in a non-title bout.
On the 19th April 1985 Chávez defended his title against number one ranked contender Ruben Castillo (63-4-2) by knocking him out in the sixth round.
Just three months later on 7th July 1985, Chávez defeated former and future champion Roger Mayweather with a second-round knockout.
The following year on the 3rd August 1986 Chávez won a twelve-round majority decision over former WBA and future IBF Super Featherweight champion Rocky Lockridge in Monte Carlo, Monaco.
In his next fight he defeated former champion Juan Laporte with a twelve-round unanimous decision. On the 18th March 1987 he defeated another opponent, number one ranked challenger Francisco Tomas Da Cruz (27-1-0) by a third round knockout. He successfully defended his WBC Super Featherweight title a total of nine times.
On 21st November 1987 we saw Chávez move up to the lightweight division to face WBA Lightweight Champion Edwin Rosario. Prior to the fight there were concerns about how Chávez would handle the move up in weight against the hard-punching Puerto Rican. Chávez commented "everything I've accomplished as champion and the nine title defences, would be thrown away with a loss to Rosario". The two fighters nearly came to blows during a press conference after Rosario threatened to send Chávez back to Mexico in a coffin. Chávez gave an ultimate career defining performance when he defeated Rosario with an eleventh-round TKO to win the title.
The HBO Punch-stat showed that Rosario landed 263 of the 731 punches thrown in the fight (36%) and Chávez landed 450 of 743 thrown (61%). After the fight Sports Illustrated ran the headline "Time to Hail Cesar: WBA Lightweight Champion Cesar Chávez of Mexico maybe the world's best fighter".
The wins kept on coming with unifications too, on the 16th April 1988 Chávez defeated the number one ranked contender Rodolfo Aguilar (20-0-1) with a sixth-round technical knockout. Then on the 4th June 1988 he won against former two-time champion Refael Limon by scoring a seventh-round TKO. Later that year Julio unified the WBA and WBC belts with a technical decision win over champion Jose Luis Ramirez. An accidental head-butt opened a cut on Ramirez's forehead and the doctor halted the fight sending the decision to the judge's scorecards at that point in the fight. Chávez was ahead on all the scorecards and was declared the winner. He was also awarded The Ring Lightweight title after the victory but vacated his WBA and WBC Lightweight titles in order to move up to the super lightweight division.
He won the WBC Light Welterweight title in his next fight by defeating Roger Mayweather for a second time. Mayweather didn't come out of his corner after the tenth round which gave Chávez the TKO win.
It's win after win, in 1989 Chávez defeated future champion Sammy Fuentes by a tenth-round TKO and in his next fight he handed Alberto de las Mercedes Cortes (44-0) his first career loss by scoring a third-round knockout.
On the 7th March 1990 Julio faced undefeated IBF Light Welterweight Champion Meldrick Taylor in a unification fight. While Taylor came to fight Chávez through round eight, Julio rallied in the last four rounds. With approximately 30 seconds left in the twelfth round he landed a hard-straight right hand on the chin of Taylor which hurt him badly, shortly thereafter he knocked down the former Olympian. Although Taylor rose at the referee's count of six, he failed to respond coherently to referee Richard Steele's questions and continued to hold onto the ropes in the corner. This resulted in Steele stopping the fight with only two seconds remaining. Many boxing fans and members of the media were outraged that he stopped a fight that Taylor was winning with only two seconds left while others felt that Steele was justified in stopping the fight given Taylor's condition and the fact that he was unable to respond to Steele before the conclusion of the match.
The referee defended his decision by saying that his concern is protecting a fighter regardless of how much time is left in the round or the fight. As Steele put it "I stopped it because Meldrick had took a lot of good shots, a lot of hard shots and it was time for it to stop. You know I'm not the timekeeper and I don't care about the time. When I see a man that has had enough then I'm stopping the fight".
The Ring named it the "Fight of the Year" for 1990 and later the "Fight of the Decade" for the 1990s. Many hoped for an immediate re-match but Taylor moved up in weight in his next bout and the fighters didn't meet again until 1994 when Chávez dominated and knocked out a faded Taylor in eight rounds.
After unifying the titles, Chávez engaged in a busy series of title defences and non-title fights and on the 8th December 1990 he defeated the WBC mandatory challenger Kyung-Duk Ahn (29-1) with a third-round knockout. On the 18th March 1991 he defeated WBC number four ranked fighter John Duplessis (34-1) with a fourth-round TKO and on the 14th September 1991 Chávez won a twelve-round unanimous decision over former champion Lonnie Smith. On the 10th April 1992, he scored a TKO victory over number one ranked contender Angel Hernandez (37-0-2, 22 KOs) in the fifth round and later that year, he defeated Frankie Mitchell (29-1) by fourth-round TKO.
On the 12th September 1992 Chávez faced the WBO Light Welterweight Champion Hector "Macho" Camacho (41-1-0, 18 KOs) in a highly anticipated fight. Chávez dominated Camacho en route to a unanimous decision win. The scorecards read 117-111, 119-110 and 120-107 for Chávez.
Julio's 1993 fight with Greg Haugen featured trash talk from Haugen, who derided Chávez's 82-fight unbeaten streak as consisting mostly of "Tijuana taxi drivers that my mother could have knocked out" and insisting that "there aren't 130,000 Mexicans who can afford tickets" to see the fight in Estado Azteca. Chávez responded by saying, "I really hate him bad. When he looks at me, I want to vomit. I am going to give him the worst beating of his life; I am going to make him swallow the words that came out of his dirty mouth". A crowd of 132,274 showed up to set a world record for fight attendance (which still stands as of 2017) as they watched Chávez drop Haugen quickly and then back off with the apparent intention of punishing him for his prefight remarks. The referee had seen enough by the fifth round and stopped it for a TKO victory for Chávez. After the fight, Chávez commented to Haugen; "Now you know I don't fight with taxi drivers" and a bloodied Haugen sportingly responded, "they must have been tough taxi drivers". Later that year, Chávez scored a sixth-round TKO victory over number one ranked contender Terrence Alli.
After defending his light welterweight title a record of 18 consecutive times Chávez (87-0) moved up one more weight division to challenge Pernell "Sweet Pea" Whitaker (32-1) for his WBC Welterweight in September 1993. Since the late 1980's Chávez had stated several times that he wanted to fight Whitaker. The Whitaker team told the Ring Magazine that they didn't want a fight against Chávez in those days. In the eyes of many experts Whitaker waited for Chávez to age. Their fight ended in a controversial majority draw which allowed Chávez to remain undefeated with Whitaker retaining his title.
Various members of the American media including The Ring Magazine and Sports Illustrated were critical of the decision. Sports Illustrated put Pernell Whitaker on the cover of their next issue with a one word title, "Robbed!".
After the fight Chávez stated "I felt I was forcing the fight, he just kept holding me too much, he was throwing blows too". There was no rematch.
Julio continued to defend his Light Welterweight title and on the 18th December 1993 he defeated the British Commonwealth Light Welterweight Champion Andy Holligan (21–0–0) with a fifth-round TKO. The month after Chávez faced Frankie Randall on the 29th January 1994 in a fight that most expected him to win easily but Randall knocked him down for the first time in his career and went on to win a split decision and Chávez lost his title.
Chávez blamed his loss on the referee Richard Steele, who deducted two points from him for low blows, which affected the difference on the scorecards. The WBC ordered an immediate rematch and Chávez regained the title on a split technical decision in May 1994. The fight was fiercely contested when they collided heads, opening a large cut over Chávez's eyebrow in the seventh round. After the head cut and during round eight, the referee called for the doctor who then stopped the fight. Under the WBC rules Randall lost one point, giving Chávez the technical victory. The two faced one another in a rubber match 10 years later, which Chávez won.
Chávez then faced Meldrick Taylor in a rematch, four years after their historic first fight. Chávez defeated him in the eighth round with a knockout that sent Taylor from one side of the ring to the other. In his next fight, Chávez defeated three-time champion Tony Lopez. In 1995, he defeated former and future Light Welterweight Champion Giovanni Parisi and later that year he defended his title against number one ranked challenger David Kamau, despite suffering a cut in the opening round.
Prior to the fight, Chávez indicated that he was considering retirement, "I've had a lot of problems with my arms, with my knees. I really don't want to extend myself much longer", Chávez said. "After so many years of working out, it all builds up. I am not giving what I used to be able to give. I will fight De La Hoya for a lot of money, and then retire".
On the 7th June 1996, Chávez faced the "Golden Boy" Oscar De La Hoya. In the first minute of the first round a large gash appeared over the left eye of Chávez, leading many to assume what Chávez later confirmed, that the cut occurred earlier in training and was re-opened in the opening round of the fight. A heavy blood flow prompted the doctor to stop the fight in the fourth round. Until their eventual rematch in 1998 Chávez would always state that De La Hoya had not defeated him and that the gash he had suffered in training was the real cause of the stoppage of the fight.
Next up was Joey Gamache and Chávez defeated the former champion in what was his 100th career fight. What an achievement!
A year after De La Hoya moved up to welterweight in 1997, Chávez fought Miguel Angel Gonzalez for the vacant WBC Light Welterweight title, the fight ended in a draw. In a rematch with De La Hoya for the WBC Welterweight belt in September 1998, De La Hoya won by 8th-round TKO. Chávez spoke about De La Hoya years later saying "I have nothing against him, even though he beat me twice. I have no resentment towards him… De La Hoya was younger than me during our fight, and I was on my way out of boxing. If Oscar didn't fight me, he would not have been anything in boxing." Chávez spoke about his sparring session with De La Hoya six years before their first fight and stated: "I sparred with him and dropped him in the second round with a right hand. De la Hoya was a kid……that day after training he stayed and we went out to dinner, I gave him some $300-$400 from my pocket to help him out".
In 1999 Julio won his first two fights before losing to the then 32 year old Willy Wise via a 10 round unanimous decision. In 2000 at the age of 38 Chávez fought Light Welterweight Champion Kostya Tszyu but Chávez lost via a sixth-round TKO. After a victory in 2001 over Terry Thomas in Ciudad Juarez, Mexico, Chávez retired. But on the 24th November 2003 he came out of retirement to avenge his earlier loss to Willy Wise by knocking out Wise in two rounds in Tijuana, Mexico.
In April 2004 Chávez was back in the ring for what he claimed again would be his last appearance. In that fight that was named Adios Mexico, Gracias (Good-bye Mexico, Thank you) he beat his former conqueror, Frankie Randall with a ten-round decision and then on the 28th May 2005 Chávez stepped into the ring once again outpointing Ivan Robinson in ten rounds at the Staples Center. This fight was televised by Showtime PPV.
On the 17th September 2005, at the US Airways Center in Phoenix, Arizona, Chávez suffered a TKO loss to until then little-known Grover Wiley in the 115th bout of his career, he injured his right hand. After the bout, Chávez told his promoter, Bob Arum that this time he was definitely retiring from boxing. His defeat was avenged two years later by his son, Julio Cesar Chávez Jr, who knocked Wiley out in the third round of their fight.
Career record:
Total fights : 115
107 Wins – 86 by knockout and 21 by decision
6 Losses – 4 by knockout and 2 by decision
2 Draws
Overview:
Julio Cesar Chávez is considered by acclamation as the greatest Mexican boxer of all time and one of the greatest boxers of all time. He is a former Mexican professional boxer who competed from 1980 to 2005 and a multiple-time world champion in three weight divisions. Julio was considered the world's best active boxer pound for pound for several years.
During his great career Julio has held the WBC super featherweight title from 1984 to 1987, the WBA and WBC lightweight titles between 1987 and 1989, the WBC light welterweight title twice between 1989 and 1996 and the IBF light welterweight title from 1990 to 1991. He's also held The Ring magazine and lineal lightweight titles from 1988 to 1989 and the lineal light welterweight title twice between 1990 and 1996. Julio was named Fight of the Year in 1987 and 1990 by the Boxing Writers Association of America and The Ring respectively. He holds the records for the most total successful defences of world titles (27 shared with Omar Narvaez), most fight victories and fighters beaten for the title (both at 31) and most title fights (37). He has the second most title defences won by knockout, 21, after Joe Louis with 23.
Wow – that has been some career Mr Chávez Snr.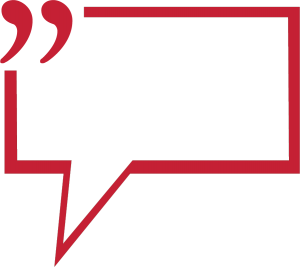 Click Here, If you wish to add a COMMENT to the above article or any of the Ringnews24 boxing articles.