Anthony Mundine labels Jeff Horn's team "cowards" for making him come down in weight to 71kg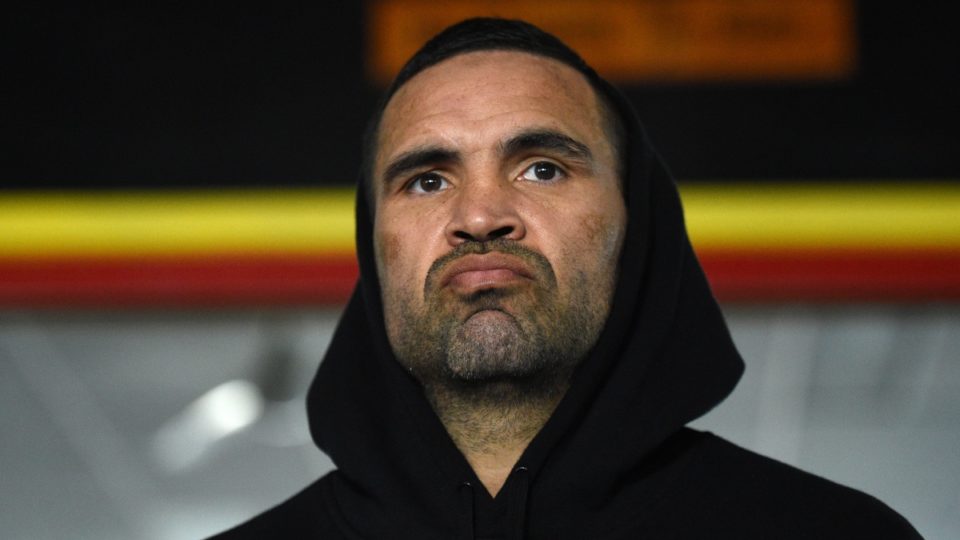 Anthony Mundine says that Jeff Horn's team has awakened the beast in him ahead of their November 30 clash at Brisbane's Suncorp Stadium.
In a video interview with Sporting News Australia the 43-year-old opened up about his mindset ahead of his 71kg (156.5lb) catchweight bout against the former WBO welterweight champion.
"He's about to get whipped, boys. He's about to get whipped, believe me," said Mundine, 48-8 (28).
"The man is about to be whipped. He's been disrespecting me. He's been disrespecting me, talking about how he's going to knock me out, do this and do that.
"His promoter has been disrespecting me and I'm going to shut them all up.
"They switched me to a different zone, a different beast, a different animal, mentally. When I'm right mentally there's not many fighters that can match me or beat me.
"I'm gonna be right, he better be right, I want him at his best because I don't want no excuses."
Former Brisbane schoolteacher Horn 18-1-1 (12) shot to international fame with his 12-round decision win over Filipino legend Manny Pacquiao for the WBO 147-pound title in his hometown in July last year.
The fight against Mundine was originally thought to be contested at 154-pounds, where Mundine has campaigned for the past few years.
But the former WBA super middleweight champion says he can no longer make the junior middleweight limit and that even getting down to 71kg is endangering his health.
"They made me get down to 71kg when the doctors told me that it's unhealthy for me to make that weight," said Mundine.
"For [the rematch with Danny] Green, I had to go to 83kg, I couldn't even make 83kg. I made 79kg, by the time of the fight he was probably 88-90kg.
"I'm 80kg wringing wet, I'd give away 10 kilos no problem. But these cowards want to try and put me in danger, put my health in danger, and now they're going to pay.
"This is the first time I'm going to prepare – I always prepare right but as far as food, preparation, dieting, I've never done that right. I'm going to do it right this time."
Horn, 30, made one defence of his world title against British boxer Gary Corcoran in December before losing his belt to top-rated American Terence 'Bud' Crawford by ninth round stoppage in June.