Does Mikey Garcia have a chance vs. Errol Spence Jr.?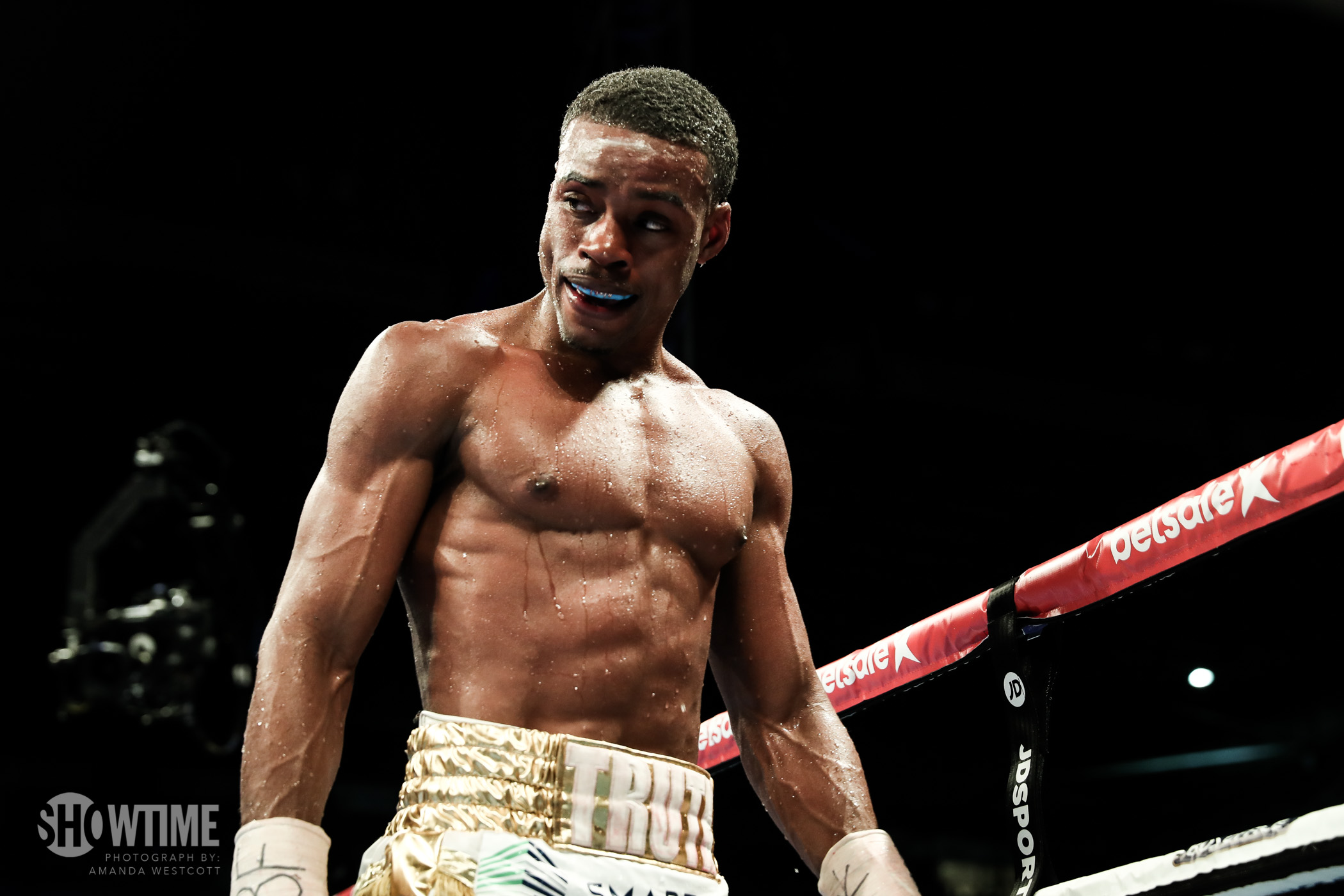 As it has been widely reported, Mikey Garcia has opted to vacate his IBF lightweight title. Garcia won the belt in his last fight in July, a unanimous decision victory over Robert Easter Jr. In Los Angeles. Garcia is still a champion at 135 pounds, claiming the WBC title.
Why would Garcia make such a move? It appears very likely that the Riverside fighter could be heading towards an explosive showdown with IBF welterweight champion Errol Spence Jr. In early 2019.
Garcia had two weeks to make a move towards a fight with mandatory challenger Richard Commey, who would have made for an interesting fight, but one that isn't on the level of a Spence showdown.
"The IBF was pushing for the Commey fight ASAP but with the WBC I have more time to decide what I want to do," Garcia said in a statement to ESPN. "But I'm looking for bigger fights. We have options and I just couldn't get excited for the Richard Commey fight and the timing [the IBF] required to get it done was not enough time to negotiate considering the other options I have."
Garcia is somewhat vague about what is next, not directly referring to the Spence fight, but promoter Richard Schaefer, who works closely with the fighter, elaborated.
"I met with Mikey and the fact is Mikey is not the kind of guy to say something for the heck of it," Schaefer said. "When he said he wanted to fight Spence and that it was the fight that motivated him and excited him, he was serious."
Garcia, earlier this year, vacated his IBF junior welterweight title as well, as instead of facing mandatory challenger Ivan Baranchyk, an instead faced Easter to unify two titles. Schaefer feels that although titles are meaningful, Garcia is after fights that could secure his legacy.
"He takes pride in winning these world titles, but if you are one of the top pound-for-pound fighters in the world you want these big events and big challenges," stated Schaefer. "For Mikey to get motivated after already having achieved so much, he really wants to test himself. He wants to dare to be great and the fight with Spence is the fight he told me he wants to pursue and that's the fight we are pursuing."
What kind of chance does Garcia have if he were to face Spence? It would all boil down to his boxing ability. For one, we know Spence is the physically stronger and bigger man, as well as being a tremendous puncher.
What Garcia has shown us thus far, that one of his best abilities is his ring generalship. He knows how to read opponents in the ring and perhaps he is planning a bull vs. matador tactic vs. Spence, who is a fighter who fights with patient aggressiveness.
Garcia may seem crazy to want the fight but he has a decent chance, in my opinion, of making a fight vs. Spence competitive. We should find out in a few months' time.