Oleksandr Usyk looking forward to "street fight" with Tony Bellew in cruiserweight title defence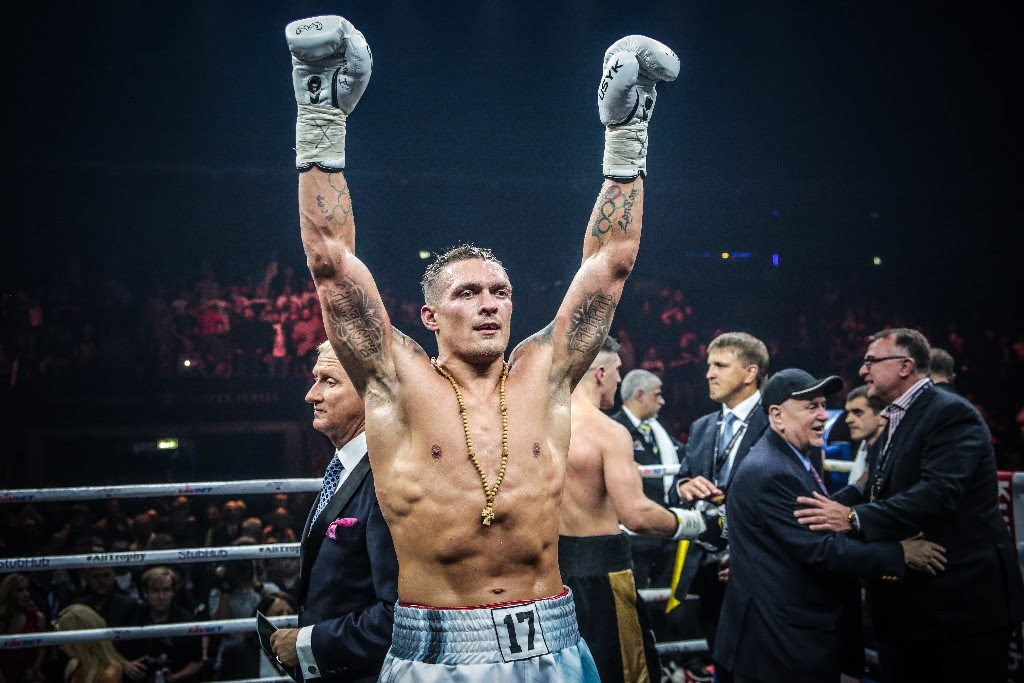 Undisputed cruiserweight champion Oleksandr Usyk 15-0 (11) insists he has nothing to fear from a "street fight" with Tony 'Bomber' Bellew 30-2-1 (20) after fighting his way out of the ghetto as a kid.
The 31-year-old Ukrainian southpaw, who holds the WBC, WBA, IBF, WBO and Ring magazine belts at 200-pounds, will meet Bellew at the Manchester Arena in Manchester on Saturday night.
Liverpudlian Bellew, 35, questioned Usyk's grit at the final press conference ahead of the fight.
"I'm meeting a man with exceptional skills, talent, who has everything except one thing – the ability to turn peoples' lights out with a blink of an eye," said Bellew.
"He is the ultimate test, the most complete fighter I have ever met, he's amazing at what he does, but I'm going to drag him into a street fight, break him and knock him out.
"I don't know exactly how, but I will find a way like I always do. On Saturday night, you are going to learn how to lose in a street fight, Mr Usyk."
The champion hit back with a little history lesson about his upbringing.
"How do you think I got into boxing?" asked Usyk. "By having so many street fights growing up in a ghetto with drugs dealers and prostitutes… but this is boxing. I grew up having to fight and defend myself as a kid. Life was tough growing up and boxing was a way out of that.
"I'm really inspired and enjoying the atmosphere here in England. I never dreamt I'd be fighting here. Bellew is really dangerous, the best opponent I have faced. We are the same height, same weight, I look at his eyes, and they are angry. I will be boxing, I love boxing, and the main thing is that we perform to our best. I believe it will be a spectacular fight."
Bellew has said that this will be his last pro fight and he is looking to go out with a bang.
"This is the richest fight in the history of the cruiserweight division," said Bellew. "He brings the belts, I bring the money. I could have called out Dillian Whyte, rolled around on the floor and brawled on The Gloves Are Off and sold one million pay-per-view buys.
"Don't call me the bank robber, as they did when I fought David Haye twice. Call me the belt robber … 'cos that's what I am going to do against Usyk on Saturday night. I will give my all, and I will find a way to prove the doubters wrong for a final time."