How much success can Oleksandr Usyk have as a Heavyweight?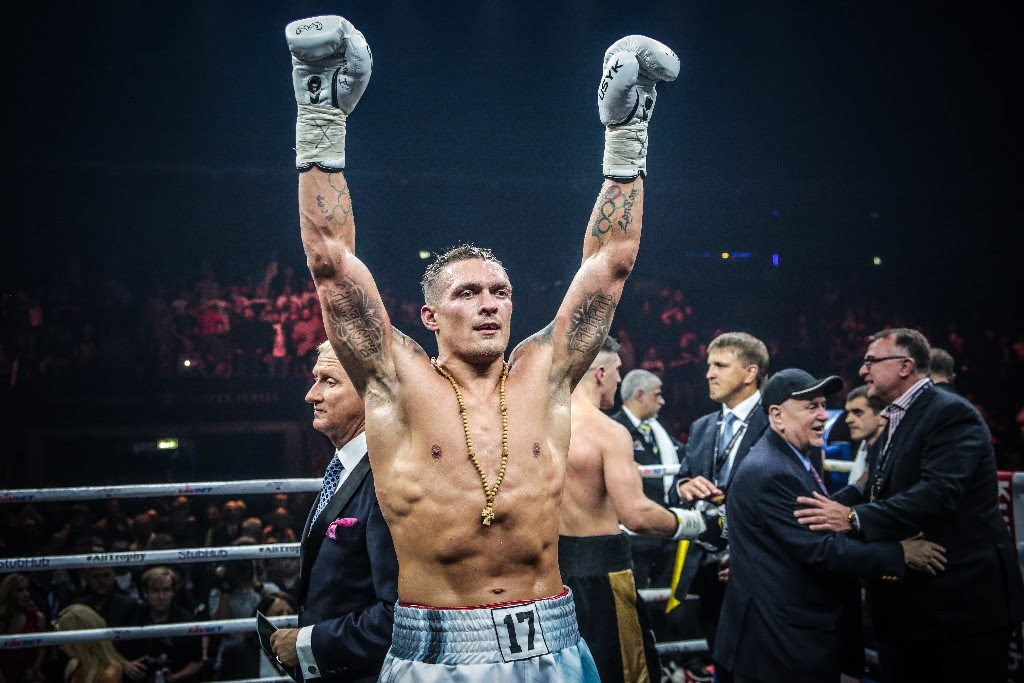 On Saturday evening, in Manchester, we saw unified cruiserweight champion Oleksandr Usyk (18-0, 12 KO's) overcome a slow start before turning up the tempo and destroying Tony Bellew in the eighth round of their matchup.
With the win, the talented Usyk defended his WBC, WBA, IBF, and WBO cruiserweight titles in what looks like it will be the last fight of him in that division, before an expected move up to heavyweight.
Bellew (30-3-1, 20 KO's) gave a spirited effort and through seven rounds two of the judges actually had him ahead. But Usyk was persistent and consistent, and he really turned things up in rounds seven and eight. After stunning Bellew with some left hands, he landed a viscous left that put Bellew down and ended the fight in dramatic fashion.
After the match, Bellew gave his opponent his deserved respect.
"I tried my best, I gave it everything I've got," Bellew said. "He's an exceptional fighter and he deserves all the awards in the world. I lost to one of the pound-for-pound best that's ever done it. He beat me fair and square, I have no excuses. He's an amazing fighter. He's a great champion, the greatest man I've ever shared the ring with."
Bellew continued, analyzing his third defeat as a professional and claiming that he will likely now retire.
"He's just better than me," he added. "He's the best I've ever fought. He's slick, he's strong, he's exceptional. Give him his credit. .. . I'm a world class fighter. That's the difference between world class and elite level. It's definitely the end."
And in the wake of Usyk's victory, many are calling the Ukrainian fighter possibly the best cruiserweight of all time, with the likes of Evander Holyfield.
But what does the heavyweight division have in store for the 31-year old champion?
For one, there is going to be much tougher resistance up there, simply due to the fact that so many of them are big punchers. Usyk will have to be careful as he goes about climbing the heavyweight ladder and focusing on a boxing style that will allow him to outpoint and out-hustle his foes.
Usyk is a tremendous boxer and he always keeps up and amazing work rate. That will give a lot of heavyweights trouble, but at the same time how would Usyk's chin hold up to someone like an Anthony Joshua or Deontay Wilder?
Top Contender Dillian Whyte, who is line for a rematch with Dereck Chisora next month, says he Usyk would get 'mauled' at heavyweight. Perhaps Usyk for the winner of Whyte vs. Chisora is the perfect fight for him to get his feet wet in the division.
At the end of the day, Usyk is definitely a player at heavyweight, but he will have to rely on all of his skills, as well as his heart and grit, much like Holyfield did when he moved to heavyweight, if he wants to really have success. 2019 should tell us a lot.