Errol Spence says he doesn't care for Adrien Broner as a fighter or person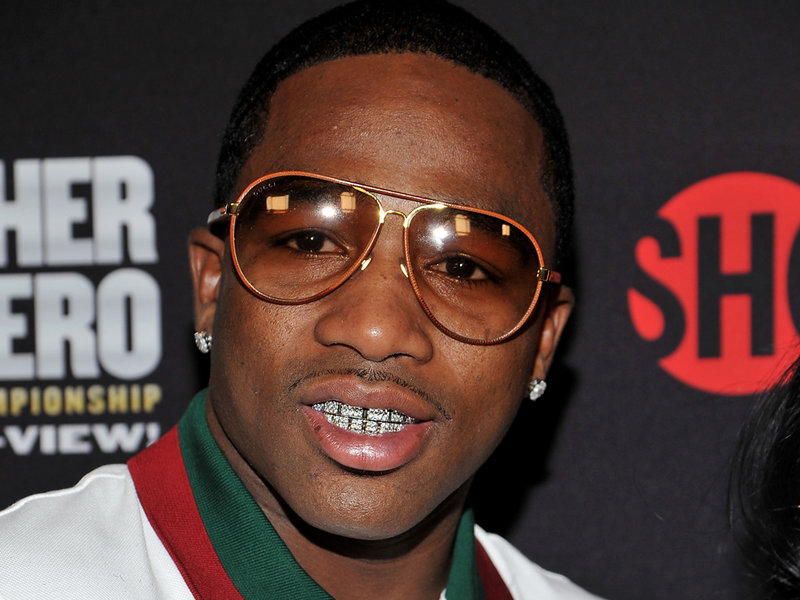 IBF welterweight champion Errol Spence Jr. Is known for being fearless when it comes to his approach in and out of the ring. Inside of the ring, Spence fights with a patient yet calculating attack that sees him destroy opponents to the body and head. Outside of the ropes, Spence is notorious for putting other fighters on blast, whether he is calling out Shawn Porter, Keith Thurman, or Danny Garcia.
Spence may not have found a top welterweight to fight, but he has lined up one of the biggest names in the sport in Mikey Garcia. Spence and Garcia are set to face off from the AT&T Stadium in Arlington, Texas on March 16 on FOX pay per view, and the two men, along with several other Premier Boxing Champions fighters, were in Los Angeles on Tuesday to announce the fight.
Garcia is facing a huge size advantage, yet Spence doesn't consider him an underdog.
"I don't think he's a major underdog," Spence stated. "I don't think he's a major underdog at all. But, I mean, I'ma train like it's 50/50. I'ma train, I'ma stay focused, you know, stay hungry and dedicated, work my ass off like it's a 50/50 fight. I think it's 50/50 in my mind so no matter what anybody else says I can't come not 100% because Mikey is a skilled fighter. He has a lot of experience and he proved all the doubters wrong before."
The conversation then took a strange turn when Spence directed some shots at a man he has always seemed to be on good terms with, Adrien Broner. When asked if he was the most avoided man in boxing, Spence stated the following.
"Yeah, a lot of guys won't fight me," Spence said. "Adrien Broner won't fight me. I really don't like the dude. I don't mess with Adrien, at all. I don't like him. I don't give Broner no advice because I don't mess with Broner like that. I don't like him. I don't like him as a person or as a fighter."
Hard to imagine the two being on bad terms, as just a few months ago Broner and Spence could be found engaging in conversation at the Barclays Center in Brooklyn, New York for the Porter vs. Garcia fight.
"I don't like him," Spence would continue. "I don't like him as a person, I don't like him as a boxer. I don't like Adrien at all."
But what about Broner's upcoming fight with Manny Pacquiao on January 19? Spence actually sees a good scrap going down.
"I think it's a good fight," said Spence. "Broner's gotta focus, man. If Broner focus he can make that a tough fight for Pacquiao. So if he focus and he move and he's turning, and let his hands go like he used to at 130 and 135 I feel like Broner has a chance to win that."