Cristofer Rosales v Charlie Edwards WBC World Title Fight Preview: Can Edwards Become The Flyweight King?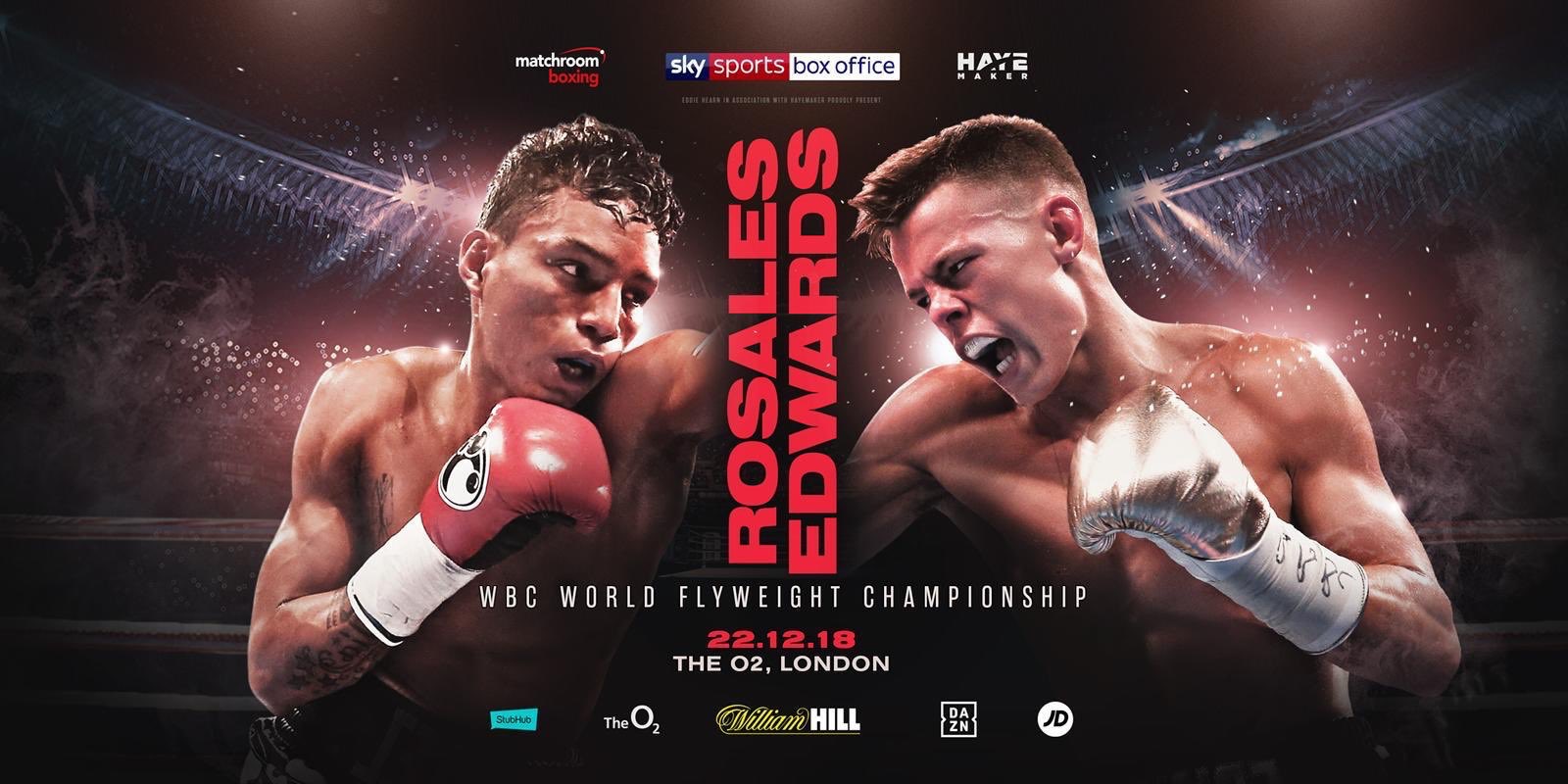 British flyweight sensation Charlie Edwards will get a second opportunity at a world crown when he faces Cristofer Rosales on December 22nd for the WBC title. The fight will most likely serve as chief support to the main event featuring Dillian Whyte v Dereck Chisora. The card will take place at the 02 arena in London and will be broadcast on SKY Box Office.
Edwards last got his shot at world honours two years ago when he challenged for the IBF version, however, he was stopped in 10 rounds by John Riel Casimero at the same site after a gallant effort. He has since racked up five victories, although one could question whether the quality of the opposition was worthy of helping getting him ready to try again on the world scene. He stopped three out of five of his recent opponents, but two of them never had any more than eight fights.
Like Edwards, Cristofer Rosales is on a five-win streak. He lost to Andrew Selby by a unanimous decision last year but became a world champion in April this year when he beat the hard punching Daigo Higa. Higa was no pushover, having beaten the likes of Moises Fuentes and the useful Juan Hernandez Navarrete. But Rosales, who now has a record of 28-3-0 with 19 KO's, has shown that he can be outboxed with long arm punches and a high work rate, as Selby proved. Rosales throws many punches, himself, and his right hand carries a bit of a dig! He likes to often lunge when he throws, which has given him mixed success, so Edwards will have to use all of his counter punching ability to offset that. Rosales is the type of boxer who works laboriously, punching when he sees the opportunity and his chin is strong enough to take a few thuds. He is a bit of a grinder.
Edwards, 13-1-0 with 6 KO's, is a former Olympic bronze medallist who, like many boxers who compete in the Olympics, has had a certain degree of hype surround him. He captured the English flyweight title in his fifth fight and grabbed the WBC International Silver flyweight crown in his seventh. But half of his opposition up to that point had more losses than victories and after his loss to Casimero you have to wonder if the pace of his professional career should have been slowed down a little.
However, his team appear to still be quite confident that he can achieve becoming a world champion with such little experience after getting this latest opportunity just a little over two years after his last one. Edwards has good mobility, with lateral movement as part of his repertoire. He also possesses a decent jab and is reasonably accurate when he lands his punches. And against Rosales, he will have the superior hand speed. But Edwards does drop his left hand every now and again which opponents can capitalise on.
It appears that Charlie has not been given the benefit of an eight-week training camp what with this fight being announced during just the last couple of days. But the same could perhaps be estimated for Rosales. But as a challenger with approximately only two handfuls of fights, I would seek as much preparation and as many advantages as possible.
Ready or not, December 22nd is edging closer with just under five weeks to go.
Who takes it?
Because of his jab and better punch speed, the pick here is Charlie Edwards. But he cannot afford to let his concentration drop for a single second and will most likely have to go the full distance to in order for his name to echo around the inside of the 02 arena as a winner in the end.